In June 1990, 4 months after his release from prison, Mandela visited the Netherlands. He spoke from the balcony of International Theatre Amsterdam and called to continue campaigns for a free and democratic South Africa. The rally was attended by tens of thousands of people.
His speech as well as his ideals inspired the ZAM Nelson Mandela Lecture, an initiative by ZAM Magazine with the support of the Nelson Mandela Foundation (Johannesburg) and the City of Amsterdam. The inaugural lecture was delivered in 2019 by South African writer and opinionista Sisonke Msimang. Nigerian writer Elnathan John and Kenyan writer Yvonne Owuor delivered the lecture in 2020 and 2022 respectively.
The event is hosted by the International Theatre Amsterdam.
Portrait of a Young Nelson Mandela by Marlene Dumas became the logo of the NML. This artwork was donated to ZAM as a gesture of support. In 2008, Marlene Dumas allowed ZAM the right to sell 250 copies of a special art print of her Portrait of a Young Nelson Mandela. All works were signed and numbered by the artist. The edition sold out in 2011.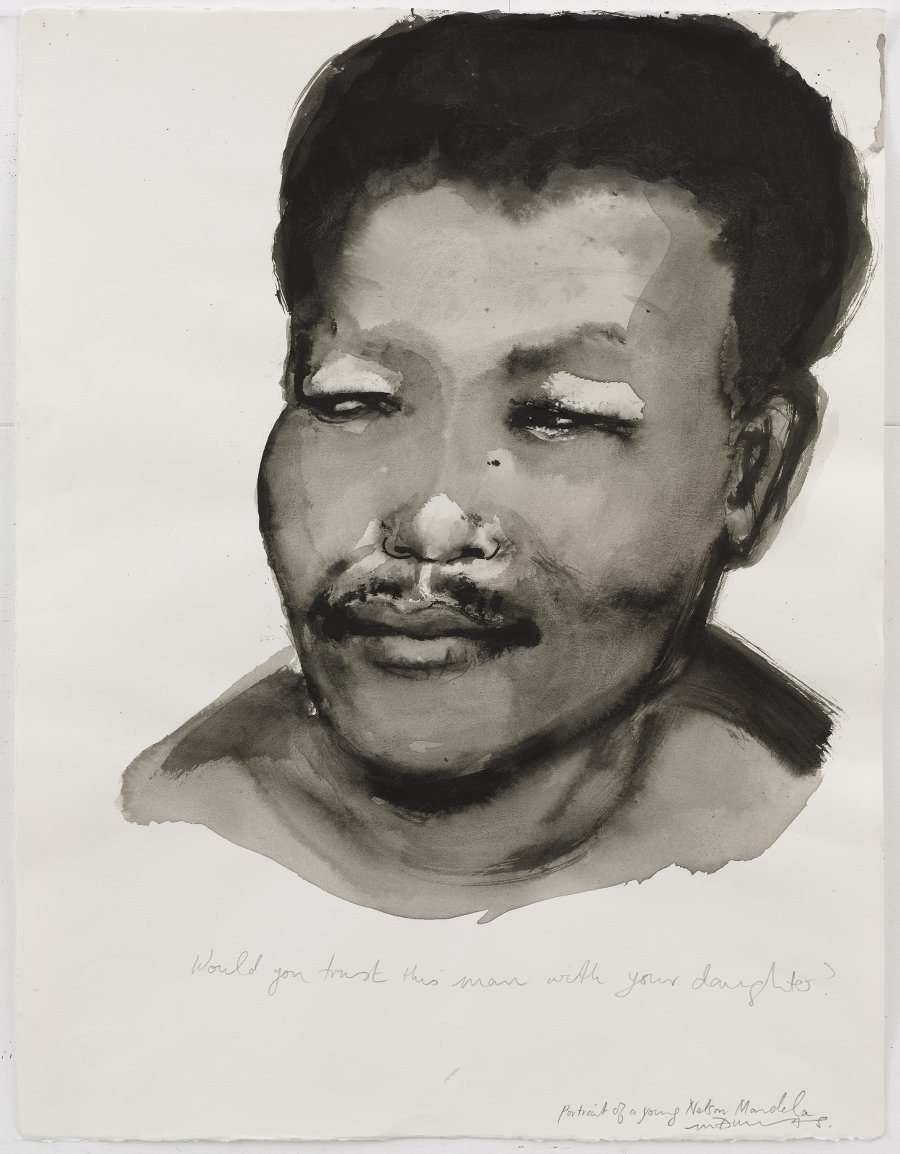 From 5 February 2023, the ZAM Nelson Mandela Lecture is part of FACE FORWARD – stories for change festival.
Speakers at previous events

Sisonke Msimang (Zuid-Afrika), Rescue Nelson Mandela from Sainthood
Elnathan John (Nigeria), Can We Dance? Notes on Decolonization
Yvonne Owuor (Kenya), The Future is a Story we Tell Ourselves, Notes for a Prelude 
Order booklets of the lecture here and here.
Participants in all editions
2019: Faso Danse Théatre/Serge Aimé Coulibaly/Rokia Traoré/Felwine Sarr, Femke Halsema, Adriaan van Dis, Jeangu Macrooy, Nora el Koussour, ZO! Gospel Choir, Bram Vermeulen. Full programme reccoring.
2020: Gregory Maqoma, Giuliano Modarelli, James Matthews, Femke Halsema, Adriaan van Dis, Melanie Scholtz, Xolisile Bongwana, Saman Amini, Noraly Beyer, Shanell Winlock. Full programme recording. 
2022: Babs Gons, Mohau Modisakeng, Femke Halsema, Uriah Havertong, Raymi Sambo, Ayrton Kirchner, Phuphuma Love Minus, Midist Wasim, Ahmad Joudeh. Full programme recording and an online programme booklet. 
Media
Video | ImagineMandela. What is your ideal?
Epiosode 1, Stephanie Duncan Williams
Episode 2, Tanja Jadnanansing
Epiosode 3, Adriaan van Dis
Episode 4: Randall Maarman
Epiosode 5: Jennifer Tosch
Video | In conversation Mohau Modisakeng, Studio ZAM & CBK, livestream
Memorial Edition | De Toekomst van Nelson Mandela
Shortly after his passing, ZAM published a special Memorial Edition. Contributions by Anton Corbijn, Marlene Dumas, Gerda Havertong, Conny Braam, Bram Vermeulen, Adriaan van Dis, Lieve Joris and many others. An edition of 50,000 copies, with the financial support of ASNBank.
Browse through the edition here.
Report | An African writer's lunch
Elnathan John in conversation with 10 Dutch writers of African descent
Images: The Nelson Mandela Lecture 2020
Team: Monique ten Berge, Celine Bosman, Milan Hermes, Bart Luirink, Nicole Santé.
Special thanks to: Ikenna Azuike, Oliver Barstow, Sindiso Nyoni.

Patrons: Femke Halsema (Mayor of Amsterdam), Jerry Afriyie, Conny Braam, Adriaan van Dis, Hennah Draaibaar, Marjan Goslings, Zakes Mda, Clayde Menso, Mpho Tutu. Ambassadeur: Boris Dittrich.

Mediapartner: De Groene Amsterdammer

Sponsors: Since 2019 the event was made possible with the financial support of Gemeente Amsterdam, Amsterdams Fonds voor de Kunst, Prins Bernhard Cultuur Fonds, Postcode Loterij Nederland, Studio Marlene Dumas, Van Ewyck Stichting, Andersson Elffers Felix, Kennedy Van der Laan, VSB Fonds, ASN Bank Foundation, Dubois & Co, CBK Zuidoost, PostNL.