A new documentary examines the people and landscapes that oil leaves behind.
At the end of the documentary 'All die na die', by Muhammad Akinyemi for HumAngle Media, the image is overlaid with a soundtrack of laboured breathing, as if the viewer's own lungs were doing the fighting. The powerful sound and images convey what it must be like to live in the Niger Delta, where illegal oil tapping and refining done by local strongmen results in an omnipresent soot which coats heads, hands, bodies and everything that is outside.
'It may not be healthy, but I choose the soot over starvation', says a woman who lives in this Nigerian region. It is that quote that brings home the absence of any concern about public health here, whether by the state or by fuel thieves. It also lays bare the reality of the lack of choice that citizens face. Yes, illegal siphoning oil from hacked pipelines is illegal, but some of the money made by those who process the oil in their rickety, polluting refineries trickles down to the surrounding communities. This seems more than can be said for the oil industry, which owns the pipelines and seldom seems to bring any rewards to the Delta's citizens.
In a perfect world the taxes paid by oil companies would finance public services such as health and education in the region, not to mention supporting broad-based economic growth that might provide citizens with other job opportunities away from the illegal oil sector. But the Nigerian state often does not, or cannot, translate its mineral wealth into services for citizens. Environmental damage from the oil industries has even made the land poisonous, leaving residents with just one choice, between pollution and starvation. And as one interviewee in the documentary points out, important people in the government are benefiting from the illegal oil activities too.
Remarkably, multinational oil companies like Shell and Total are almost completely absent from the documentary. This time the focus is not on them, but is instead on the Nigerian authorities' need to rise to the challenge and become serious about public health and services in the region.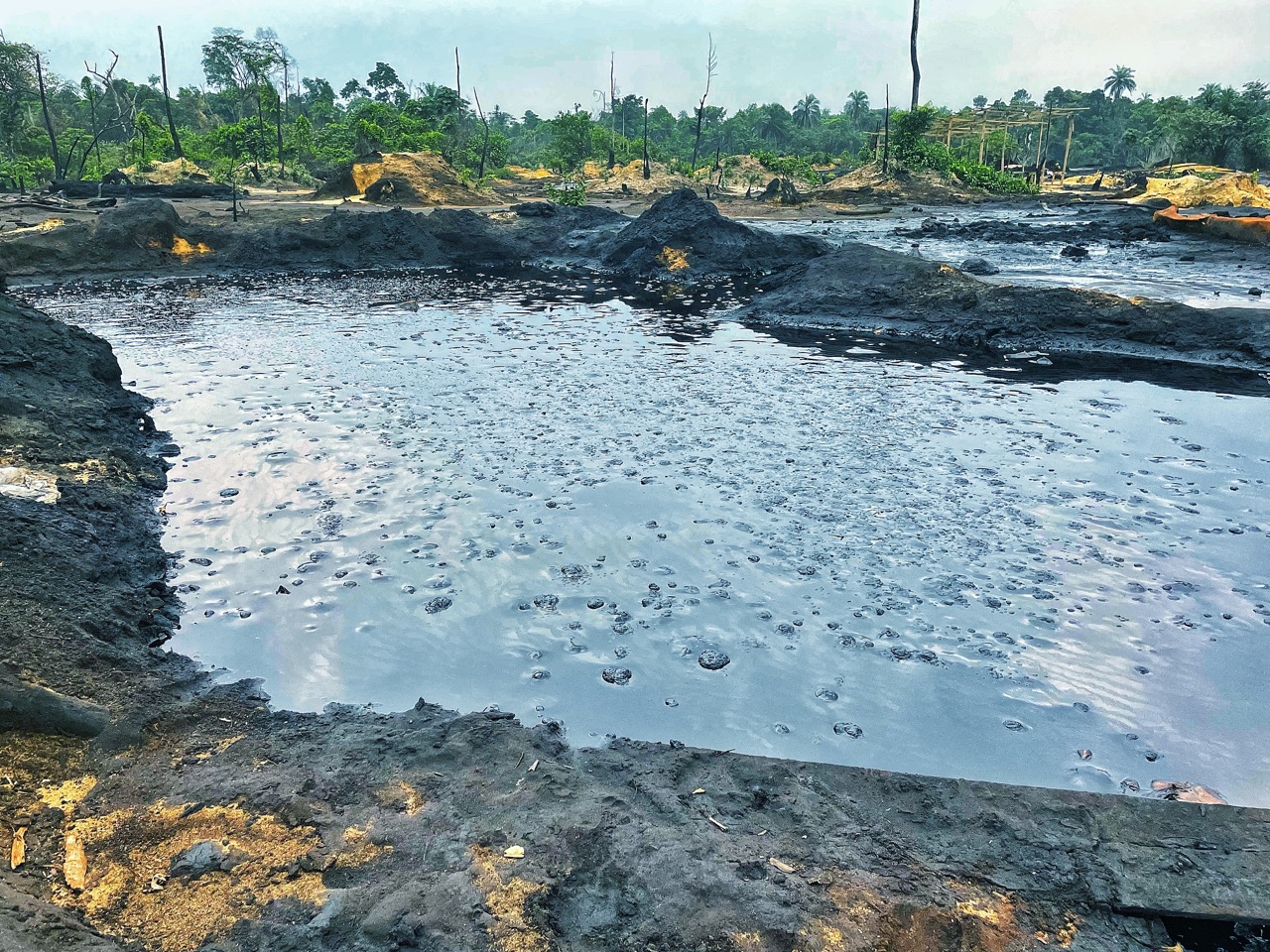 'All die na die' is not the only important piece of work recently produced by HumAngle Media. The Nigeria-based media house, which covers conflict, humanitarian, and development issues across West Africa and the wider continent, has boomed since it was started in 2020 by Ahmad Salkida. It now boasts an impressive team of correspondents, several of whom, including Salkida, have also contributed to ZAM. Having demonstrated its skills by producing brave and solutions-focused reporting around the Boko Haram insurgency in Nigeria's northeast, it has since widened its focus to include general reporting about conflict and insecurity. It sees its role as wider than just reporting, stating on its website that it aims to 'mediate between governments, non-state, and hostile groups to reduce the human suffering caused by these conflicts'.
Salkida is a trailblazer in this approach, which has in the past seen him targeted by hawks in the Nigerian government and military who unfairly labelled him a 'terrorist friend' and even at one point had him arrested. But in the end Salkida's work has paid off, creating a resourceful and innovative media house whose reporters seem unafraid of tackling even the most risky missions. They do this not for clicks' sake but in order to uncover the truth in places where many fear to tread, making it easier to begin a discourse around solutions. HumAngle's exploration of uncharted waters is not limited to conflict between armed groups or conflict and failures involving the state. Recent work also includes in-depth reporting on abusive relationships, the plight of refugees, and victimisation on the basis of gender.
Some recent HumAngle stories you might find interesting:
Killings at Cross River - when Nigeria's army attacked its own citizens
Warlords in the Northwest - unpicking layers of violence in Nigeria's lawless northwest
Leaving Abuse Behind - Chigozie Victor examines the difficulties faced by women in abusive relationships