The seventh Ake Arts and Book Festival was a space for transformative dialogue, as demonstrated in a conversation between Mona Eltahawy and Fakhrriyyah Hashim, which took place on the last day of the festival.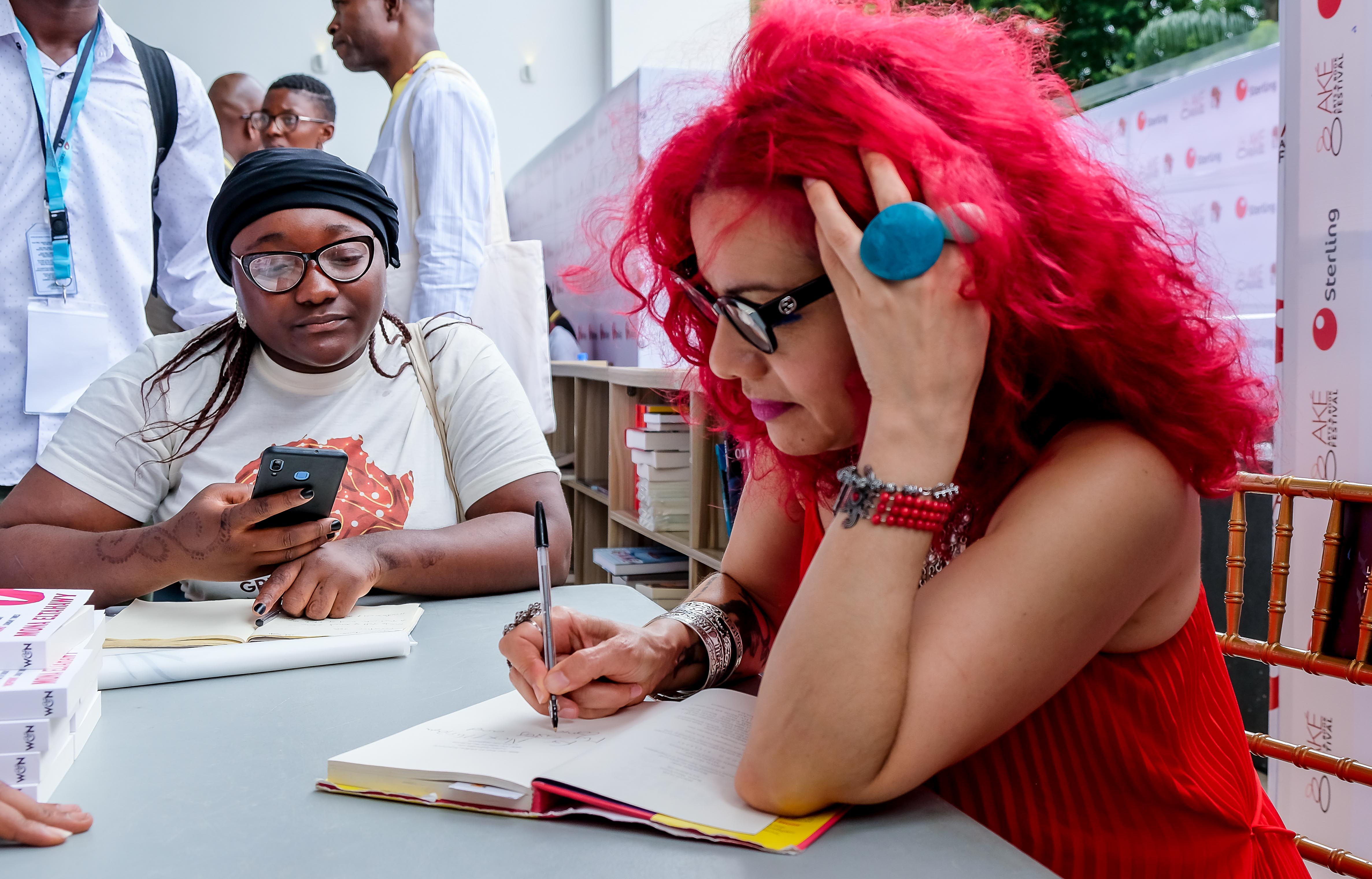 An Egyptian-American feminist and author based in New York, Eltahawy has been an Ake Festival favourite for some years now, and has garnered a considerable following in Nigeria, particularly among young women. She was appearing at this year's edition, as part of her Feminist Giant World Tour, to talk about issues and ideas informing her latest book, The Seven Necessary Sins for Women and Girls (Beacon Press, 2019). The session was made all the more exciting by the participation of Hashim, initiator of the #ArewaMeToo hashtag that has sparked a fierce debate about sexual violence in Nigeria's conservative and predominantly Muslim north.
Eltahawy herself is no stranger to hashtags. She created the #MosqueMeToo hashtag in 2018 - like #ArewaMeToo, taking inspiration from Tarana Burke's now global #MeToo movement. Ake Festival's pairing of Eltahawy and Hashim, two activists working from within the Muslim faith, was therefore an inspired one. The conversation could not but go in unexpected directions, in the process connecting feminist thought in North and West Africa, particularly in relation to religion.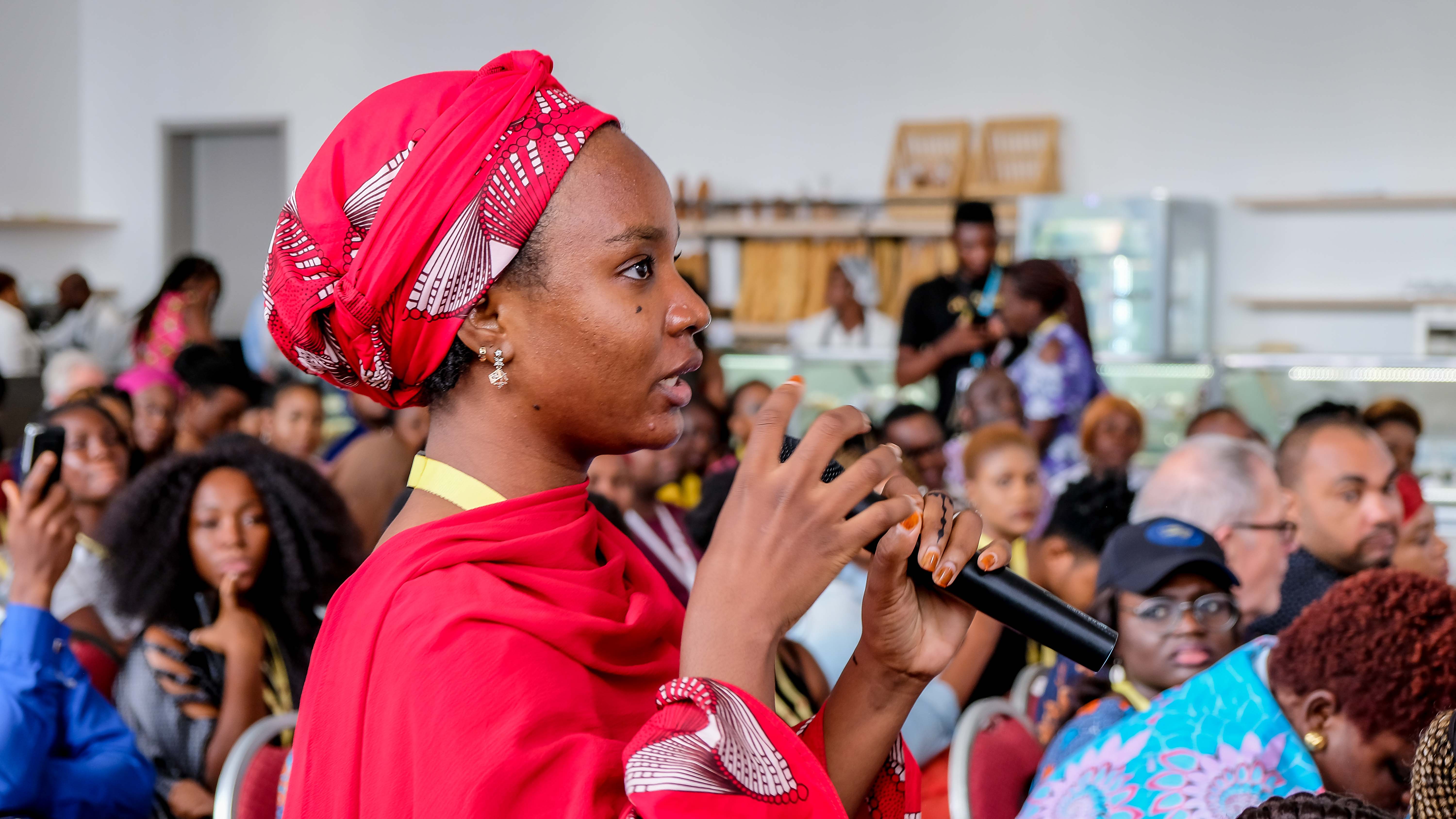 Eltahawy, whose first book, Headscarves and Hymens, was published in 2015, joked about her writing process, saying, "I write in my pajamas on the dinner table – very sexy!" She told the audience that she was sexually assaulted for the first time at age 15 in 1982, while on Hajj pilgrimage with her family in Mecca, Islam's holiest site. She would be assaulted again at age 50 on a dance floor in Montreal, Canada. This time she fought back, going on to start another viral hashtag, #IbeatMyAssaulter.
"#Me too belongs to the marginalised," she declared. "#MeToo belongs to those who are not heard. #MeToo belongs to those not rich, not white, and not famous. So, I wanted to carve a place for #MeToo for Muslim women; I created #MosqueMeToo."
She paid tribute to Dr. Stella Nyanzi, the scholar and activist imprisoned in Uganda for writing a poem deemed insulting to the country's ruler, Yoweri Museveni. "This is a warrior for feminism," Eltahawy said. "I celebrate women who dismantle the patriarchy." The session ended on a defiant note, as Eltahawy led festival goers in chanting her famous mantra, #FuckThePatriarchy.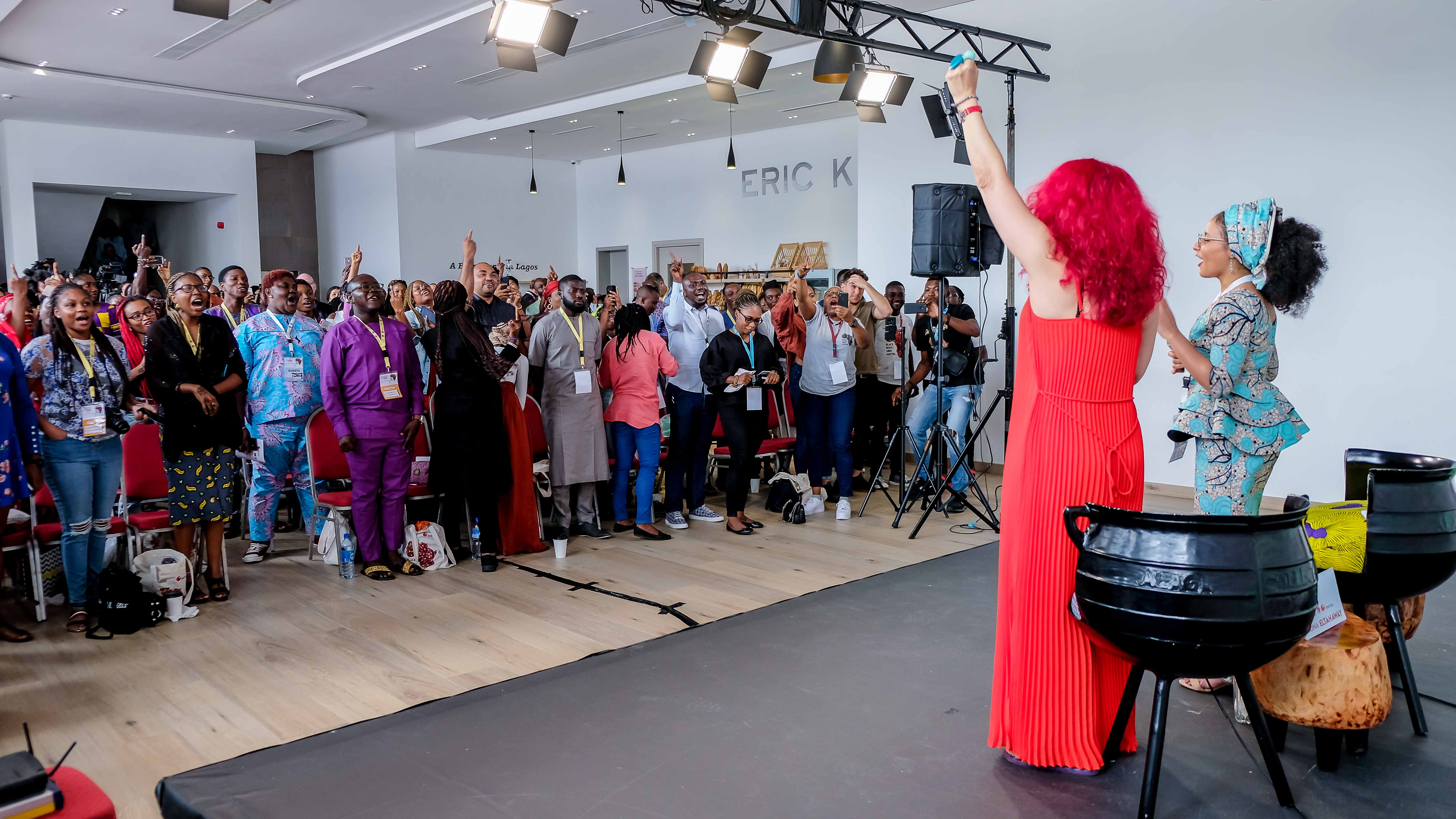 The Ake Arts and Book Festival held in Lagos, Nigeria, between October 24 to 27, 2019.