A packed Studio ZAM at the first, exclusive screening of the documentary Murder in Paris in the Netherlands on Friday 24 March 2023. Filmmaker Enver Samuel, who travelled to the Low Countries for the annual Movies that Matter festival, attended the screening and answered questions from the audience afterwards.
Murder in Paris tells the story of ANC representative Dulcie September, assassinated in Paris in 1988, and is inspired by Evelyn Groenink's decades of research into the background of this tragic event. A few years back, she published the research results in her book Incorruptible, a bestseller in South Africa, where Groenink resides.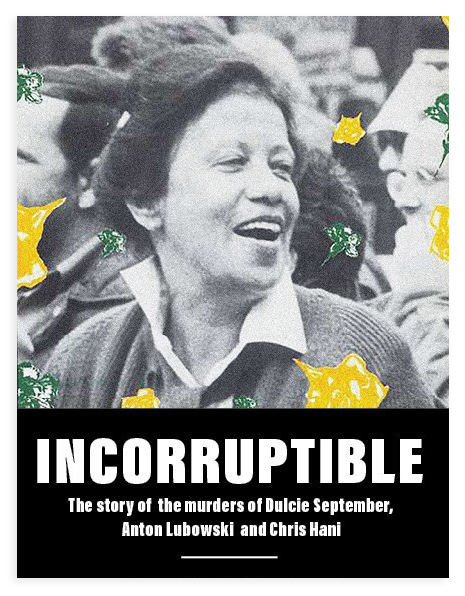 Besides Groenink, family members and friends of September, more researchers, high-ranking officials of the ANC and employees of the former apartheid security forces appear in the documentary. The eighty-minute production is both a tribute to September, a dedicated and principled combatant in the fight against apartheid, and to the importance of investigative journalism. The complex background to the assassination attempt is highlighted in an accessible reconstruction of events. That the attack cannot simply be attributed to apartheid death squads becomes clear as the film progresses. Considerable amounts of circumstantial evidence that international arms trade interests are key to the drama pile up.
Because of Groenink's past involvement in the anti-apartheid movement and present role as Investigations Editor of ZAM, this platform has given frequent coverage to her research over the years. The documentary, broadcast two years back by South Africa's public broadcaster and screened at numerous film festivals worldwide, reignites calls for the resumption of investigations into the killing. Born out of solidarity with the struggle against apartheid, ZAM takes pride in being part of this trend.