A man hired by the Ministry of Defence to clear up after an army exercise in Kenya did not know he was collecting live explosives. The findings of an internal investigation by the British army are damning, Declassifieduk reveals.
High up on a hill near Mount Kenya, Irene Kipsuge looks out over a rolling savanna. In the distance lies Lolldaiga, a safari resort where Western tourists pay up to $400 a night to stay in a colonial settler-style house, in the hope of seeing elephants. To her left is Ole Naishu, another nature reserve whose visitors have included Boris Johnson.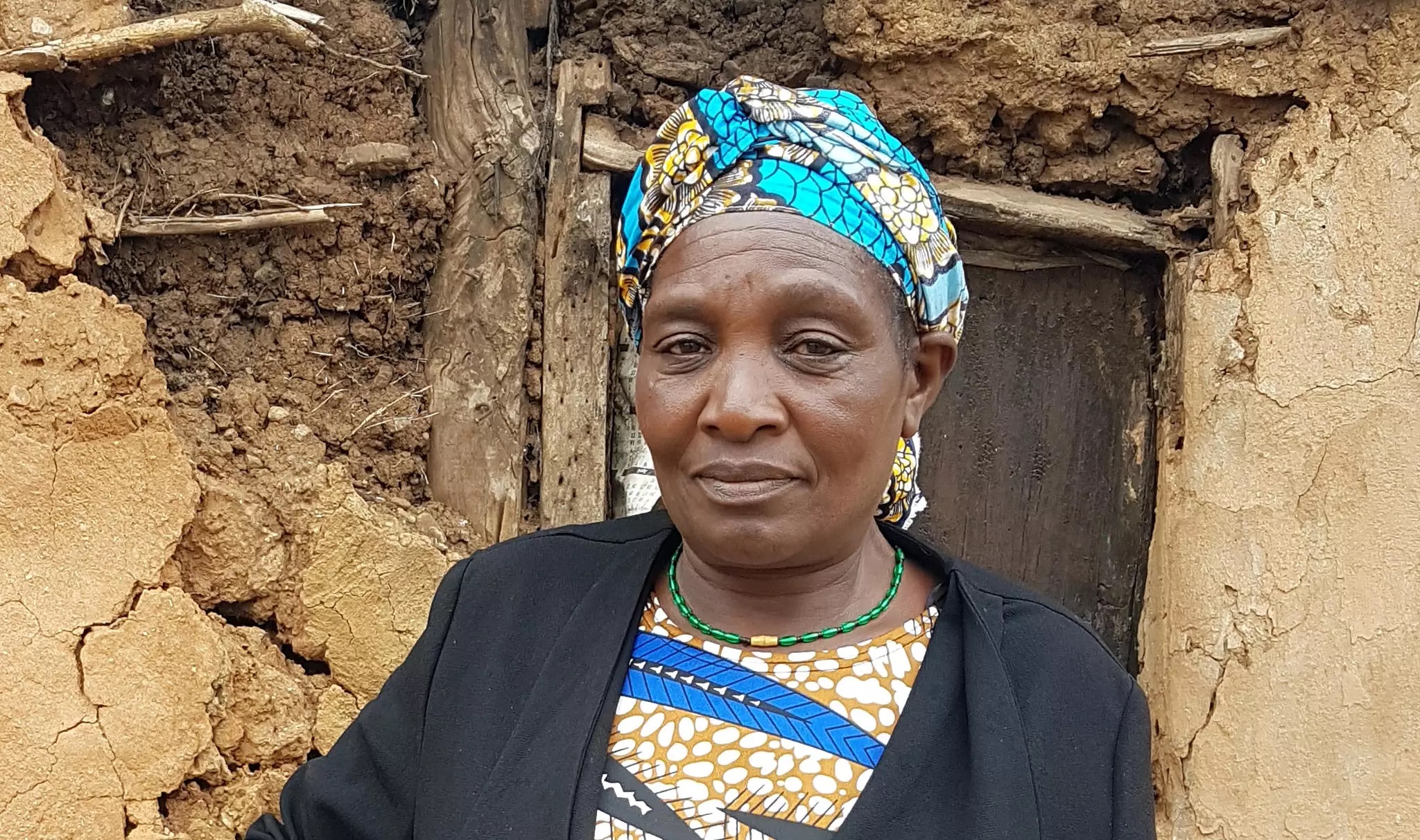 Irene's own home is far more humble: a collection of three tin roofed huts, with chickens chirping cheerfully outside. We sit in the darkened interior of the middle cabin, sipping maize and millet soup, straining to hear her soft voice above the rain tapping on the roof. It's important we listen to her though, because her ordeal has been covered up for so long.
In 2007, her 28-year-old nephew Robert Swara Seurei was hired by the British army as a manual labourer. In official parlance, he was a Locally Employed Civilian (LEC). Some 550 people in Kenya are supposedly recruited in this fashion to help the UK military, which has a permanent base in the nearby town of Nanyuki.
LECs are a key economic benefit being touted by British ministers in their current push to persuade the Kenyan government to renew their licence to operate in the East African former colony. At stake is access to 155,000 hectares of training ground – four times the size of the Salisbury Plain. Yet Irene's experience suggests these workers are treated as disposable.
"The events of that fateful day are quite painful for me to remember"
"Robert came home one day with something that looked like a candle," she recalls. Her uneducated nephew had found it among the debris from a three-week military exercise in Lolldaiga, that the British army was paying him to clean up. "He went to light it and it detonated," Irene adds. "The explosion was so powerful, pieces of his flesh were stuck on top of the ceiling."
His body was damaged to such an extent it was hard to obtain a death certificate. The 'candle' was most probably a piece of plastic explosive used by troops to simulate battle noise.
"That's why the events of that fateful day are quite painful for me to remember," Irene reflects. "Our house also caught fire and my mother lost her hearing. She was really disturbed and never normal again until her demise."
Irene's mother Cheptoo, who was Robert's grandmother, passed away last year. She had suffered constantly from hearing damage and chest injuries sustained in the blast.
The only physical evidence left from the incident is a metal pot, rippled with blast waves and missing its base, that was flung far from the hut. The original building has mostly been demolished, except for one wall with burnt timbers and a two metre r-shaped gouge in the mud plaster.
Gross negligence
A Kenyan newspaper devoted just five lines of coverage to the incident, quoting a local policeman who confirmed Irene's version of events. But behind the scenes, the British army immediately launched its own internal investigation, the damning findings of which we are reporting for the first time.
The investigation concluded Robert removed an explosive from the British army range at Lolldaiga "which he later attempted to ignite with tragic results". While this might sound like Robert's fault, the truth is more troubling.
"The investigation identified a number of contributing factors" to Robert's death, including that he "had not understood the safety briefings and the dangers of removing items from the range (due to language barriers)".
There was also "inadequate supervision; premature removal of safety posts marking the hazardous area (before a thorough daylight check had taken place); and incorrect fitting of a safety fuse, which meant that the explosive did not ignite as intended during the exercise."
In other words, Robert did not know he was removing bombs from Lolldaiga, at least one of which was still active. The report made recommendations to prevent another tragedy, including proper safety briefings for LECs, "using an interpreter as required", and providing "a practical demonstration of the dangers".
The investigation only came to light last month when an MP asked about it in Parliament, following my meeting with Irene. The response was given to the House of Commons in writing by UK defence minister James Heappey, while he was actually in Kenya trying to persuade their new government to ratify a military agreement with Britain.
A British army spokesman told me Robert's death "is a source of great regret…and our sympathy remains with his family." He added: "The Ministry of Defence admitted liability in March 2008 and the claim was settled in November 2010."
This confidential settlement appears to have gone to Robert's father, who does not live with the family. Irene was left caring for her mother, who was never offered any compensation for her injuries. "No amount of money will ever bring Robert back to life," she laments. "But at least the army should have taken care of my mother's health after the incident. It would give closure if they took responsibility. It's weighing heavily on my heart."
Kelvin Kubai, a lawyer in Lolldaiga who recently learned about the tragedy, told me: "The investigation report was never shown to Irene – so she's astonished by its findings." Whatever compensation may have been paid to some of the family, Irene still lives in very humble conditions. A handmade clay oven, with slots underneath for hens to incubate their eggs, is her proudest possession.
Throughout my encounter with Irene, I'm reminded of another meeting with a bereaved family in a tin hut, who also had the truth hidden from them. A few years ago on the other side of the Atlantic on the border with Belize, I broke the news to a widow that her husband's murder by Guatemala's military could have been prevented.
I'd found documents proving her spouse, Pedro Barrera, served as an informer for British troops in Belize. They then handed him over to their sworn enemy, the Guatemalan junta, which proceeded to torture and kill him. Pedro was, in effect, a LEC, whose life was recklessly put at risk. Someone involved in that operation admitted to me: "We sent a man to his death."
This pattern of negligence by the British army, from Belize to Kenya, suggests that local staff are expendable, and if they die, the true circumstance of their death can be covered up.
"They're not careful enough, especially with the lives of us who live next to the training facilities," Irene observes. "The army comes to train and pays a licence fee to the Kenyan government and large landowners. But the people here don't benefit from that money and are left victims because of all these explosions and loud blasts in the night."