02/10/2017
Jarryd Coetsee, director of Can Themba's The Suit. "This story serves as a warning that the oppressed can become oppressors"
Blog /
Film still from the Suit. Phuthi Nakene as Matilda and Atandwa Kani as Philemon.
'The Suit' is shown at the iAfrica filmfestival in the Hague on the 8th of October at 14.15. The iAfrica filmfestival takes place between the 6th and the 8th of October. It covers a wide variety of beautiful movies. Be sure to check out their website: film.iafricafestival.com/
Your film the Suit is based on a short story of the same name written by Can Themba in 1963. Who was Can Themba and why did you pick this story for your movie?
Daniel Canodoce "Can" Themba was a South African journalist who is remembered for his literary contributions to Drum, an influential urban black lifestyle magazine, which was read widely in Africa in the 1950s and 1960s, as well as his collection of short stories. Frustrated with the increasing restrictions of apartheid, Themba went into exile in Swaziland where he was given refuge and offered a post teaching English at a mission station in Mzimpofu. In 1966, the apartheid regime declared Themba a "statutory communist" – a legal subterfuge which the apartheid regime often used to tar its enemies with the same brush - and his works were subsequently banned in South Africa. Themba died of a coronary thrombosis, arguably alcoholism-induced, while peacefully reading a newspaper in his bedroom, on the 8th September 1967, and he was buried at the mission's graveyard. Most of his literary output occurred while he was a resident of Sophiatown in Johannesburg. Interestingly, Nelson Mandela and Walter Sisulu approached him to join their political movement, but he rejected the proposal. Themba became renowned for his incisive intellect and ability to capture the nuances of black urban life and the impact of apartheid effectively in his writing. His most beloved short story, The Suit, was first published in 1963 in the first issue of The Classic, a literary journal established by Nat Nakasa and the Nobel Prize-winning author Nadine Gordimer.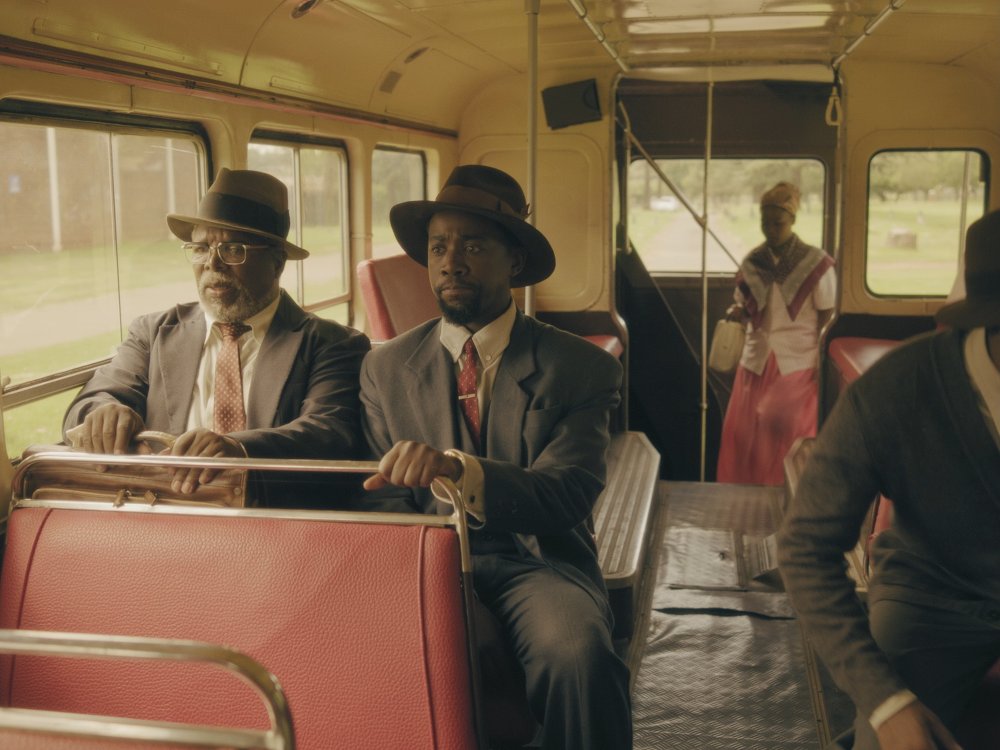 I attended a very traditional high school in Pretoria, incidentally the same city in which Can Themba was born on the 21st June 1924, which was founded in the nineteenth century and modelled by colonial authorities like Viscount Milner and the Earl of Selborne on British public schools like Harrow and Eton. In our English literature classes, we were encouraged to read broadly. I first read The Suit in one of these classes in which it was mandatory reading, during a very volatile and violent period of South African history and the liberation movement negotiated a democratic transition. At that time, the entire country was teetering on the brink of a civil war as racial and ethnic tensions simmered. There were concerns in many quarters of the white minority which had ruled southern Africa in various incarnations for over three centuries that a transfer of power to a black majority would ultimately result in vicious retaliation for past oppression. Of course, that crisis was miraculously averted by the decisions and actions of remarkable leaders.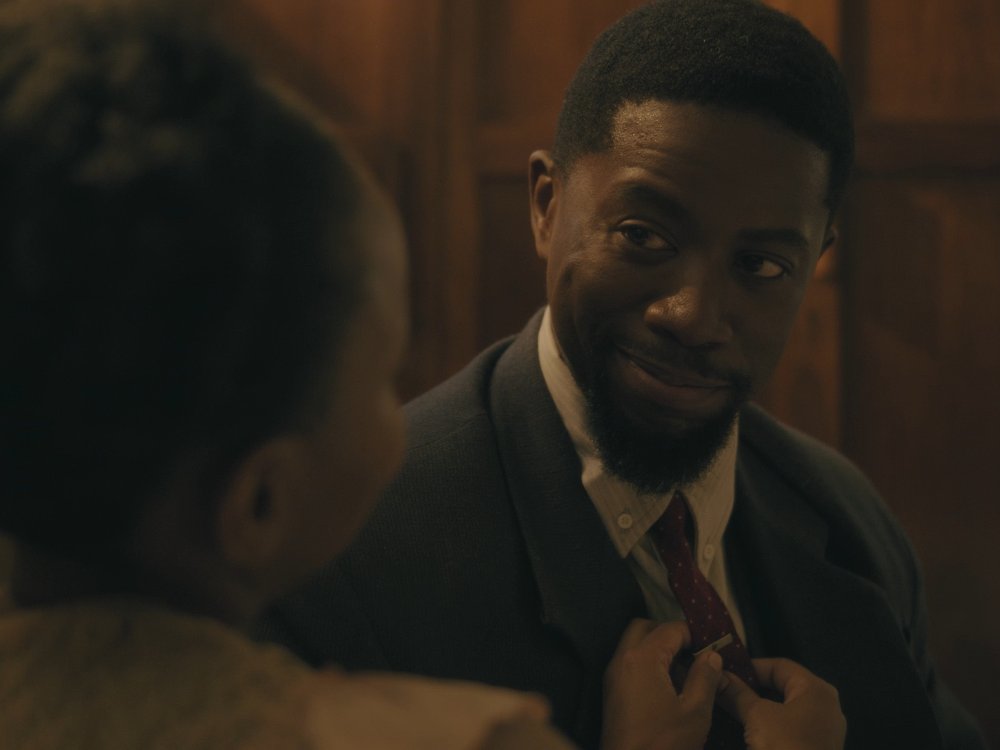 Oppression has in fact long been a spectre in southern Africa, casting its shadow across the ages from the pre-colonial period through the colonial era to the present day. At various points in time, specific groups of people – both black and white – have been systematically dispossessed, displaced and disenfranchised by more powerful groups. Where The Suit succeeds in making the profoundly personal consequences of oppression palpable. On reading the story for the first time, I immediately recognized its immense transformative power and knew then that I would one day adapt it into a film.
What is the relevance of this story for South Africans and in particular for young generations?
The Suit is about a man that forces his wife to treat her lover's suit as if it were a person, with tragic consequences. Though the story ostensibly focuses on the themes of adultery and revenge, it actually offers a more substantial comment on the impact of oppression on personal relationships and serves as a warning that, unless mutual awareness is cultivated, the oppressed can become the oppressor. To varying degrees, South Africans are gradually becoming aware of the ways in which we have been affected by cycles of oppression, which as I've mentioned, have recurred from pre-colonial times to the present, and threaten to continue in our future unless we act now to follow a more constructive path. Our young generations have the benefit of growing up in a constitutional democracy. However, this new order is currently under threat from a cabal of nefarious interests, which is why the story is perhaps more relevant to the young generations of today than it was when it was first published in 1963. Simultaneously, the story is - and will remain - relevant to many parts of the world, where oppression is either blatant or insidious.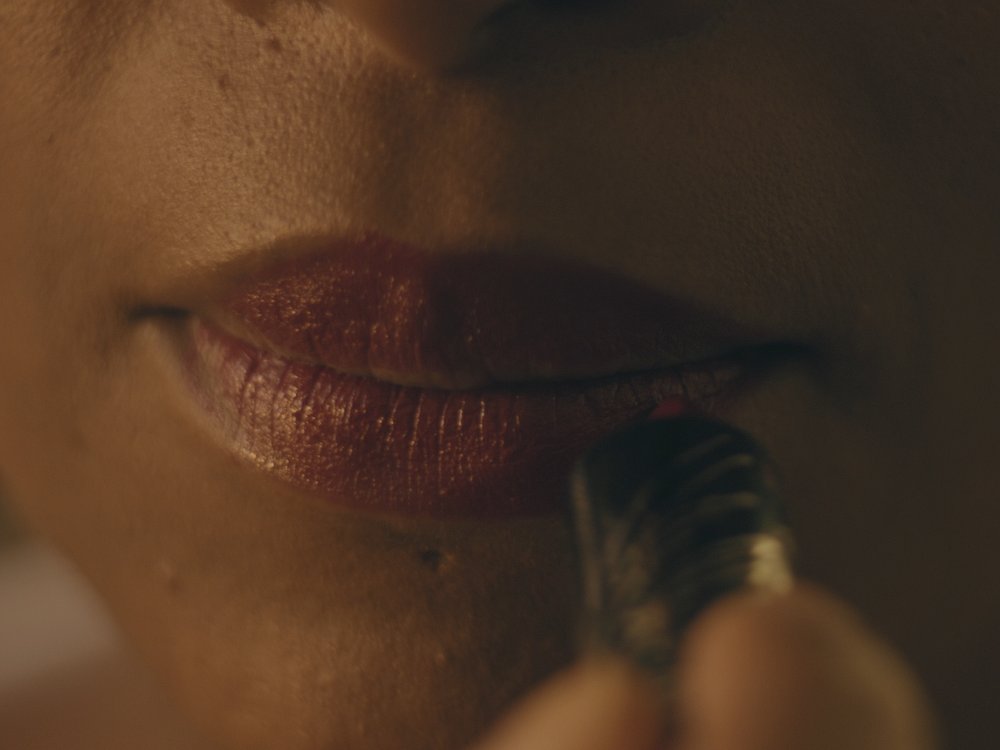 Can you explain the significance of the time period and place in which the movie takes place?
The Suit is set in 1950s Sophiatown which was a racially and ethnically mixed township on what was then the outskirts of western Johannesburg. The township was characterized by backyard slums in which there were often thirty people to one toilet and one tap paying rent to one landlord, as well as the pall of gangsterism and related crime, which combined provoked the ire of neighbouring white communities which petitioned the government. But there was a thriving of culture nonetheless. In his autobiography, Nelson Mandela described it best: "Despite the poverty, Sophiatown had a special character; for Africans it was the Left Bank in Paris, Greenwich Village in New York, the home of writers, artists, doctors and lawyers. It was both bohemian and conventional, lively and sedate." Shortly after the Second World War, the National Party, which was firmly and unequivocally behind the notion of preserving white supremacy in South Africa at all costs, defeated the United Party, which was more liberal in character, by a small margin in a sweeping election.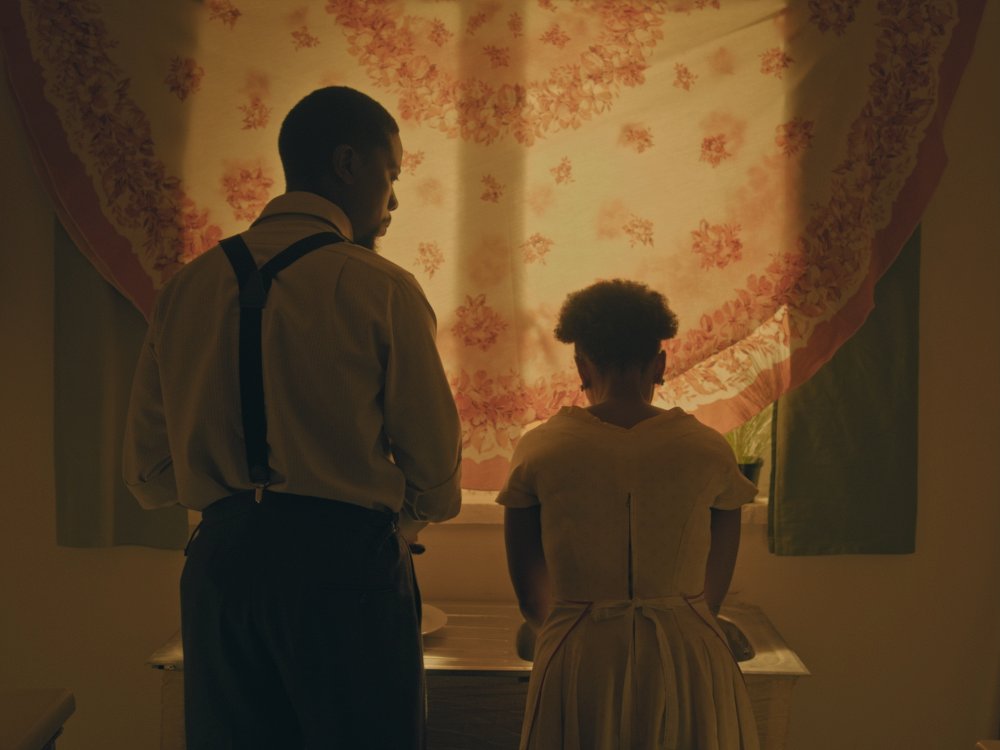 Almost immediately, the Nationalists set about implementing their ideology of separate development in the form of apartheid. Certain laws, like the Group Areas Act and the Natives Resettlement Act, paved the way for the government to remove non-whites by force from areas reserved exclusively for white occupation. Sophiatown was one such area. Unlike many predominantly black townships, Sophiatown was one of the few areas where blacks still had freehold property rights. Leaders like Anglican Archbishop Trevor Huddleston, Afrikaner cleric Beyers Naudé and Nelson Mandela organized resistance, but their protests fell on deaf ears.
On the 9th February 1955, a few days ahead of schedule, about 6000 black and white policemen, armed to the teeth, began the process of forcibly removing Sophiatown's residents and resettling them, mainly on the outskirts of Johannesburg. Many of the residents were keen to move because the government's new housing was a better alternative to the backyard slums; but many residents vehemently opposed the relocations. Following the removals, the township was demolished by bulldozers and only a few buildings survived – almost all of The Suit was shot in those buildings. The characters of The Suit certainly have a tacit anticipation of the impending removals given that the story is set shortly before they occurred. Their relationships are thus undoubtedly affected by the concomitant tensions.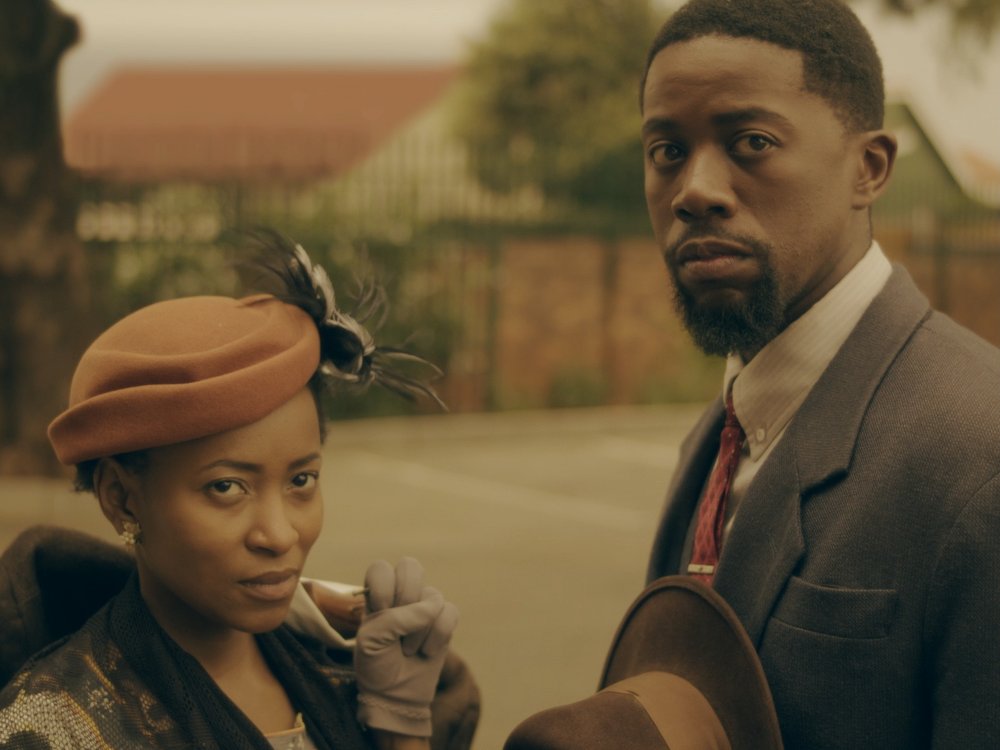 The Suit is basically a story about apartheid. What does it tell us about this history?
The Suit reveals, in a subtle and non-didactic way, how apartheid affected the lives of ordinary people, down to a deeply personal level and demonstrates very powerfully the toxic consequences of nationalism taken to its logical conclusion. It also reminds us not to be complacent because oppression is cyclical in nature if we do not intervene. Nationalism – whether it be Afrikaner or African – has failed in South Africa. We desperately need a new dispensation to ensure that the unitary state – which was an unnatural union that arose over centuries from rivers of tears and blood -  survives, and there is a movement underway that will hopefully bring about such a realignment that will not only bring positive changes to our country, but to the entire S.A.D.C. region.
How did you become a director and what were your motivations to go in this direction?
I've always been a story-teller but felt it was necessary to ensure that I was well-informed on a broad range of subjects and well-prepared for the pressures that such a life necessarily entails. I thus completed a MA Degree in English Language and Literature (cum laude) with a thesis that focuses on issues of identity in the 1970s East African travel writing of Trinidadian author Shiva Naipaul. I also studied screenwriting and film-making to master's level in South Africa and London on a scholarship from my film school and the Oppenheimer Memorial Trust. These formative experiences were both substantially theoretical and practical, and I was lectured and trained by some of the best film practitioners in the world in working operational film studios. In between my studies, I worked for various film production companies in various capacities which was truly a baptism of fire. In 2016, I established my own production company, Mandala Films. I have always been motivated by a singular belief in the power of story to effect positive change.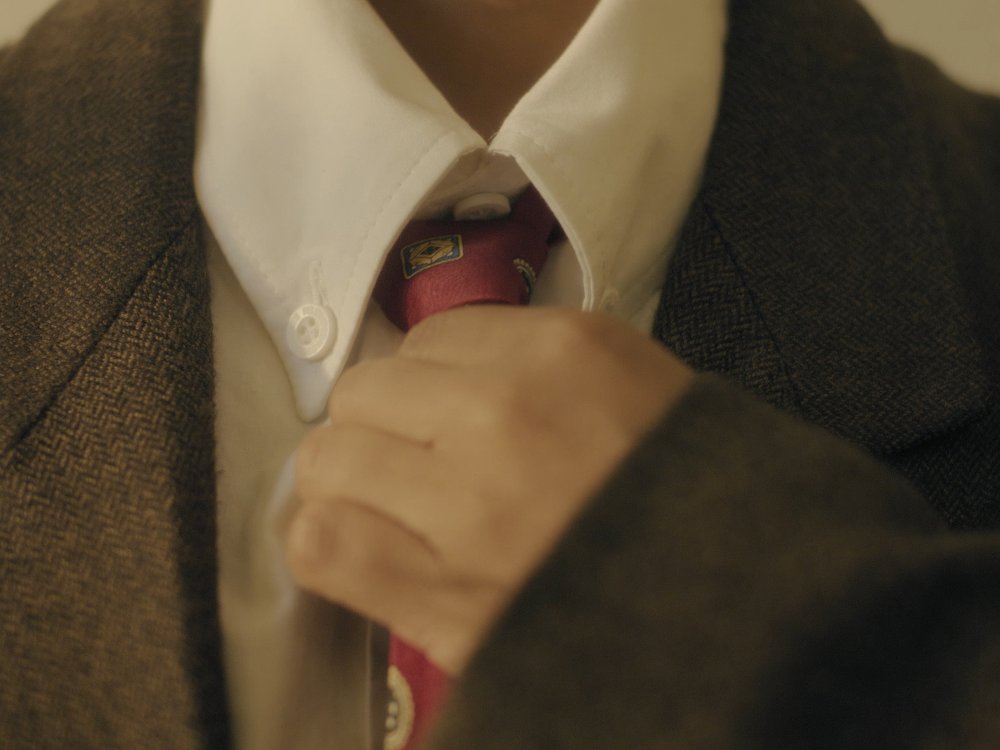 Atandwa Kani, the lead actor, is growing to fame even outside of South Africa and his father John is also a celebrity in South Africa. How were you able to cast them in this short movie?
Honestly speaking, my producer Luke Sharland and I pursued them with dogged determination. It took some convincing. But they ultimately believed in the strengths of the screenplay which I wrote and my creative vision for the project because they're both extraordinary artists. Our creative collaboration was a very beneficial one. The same applies to the casting of Phuthi Nakene who is on the same rise.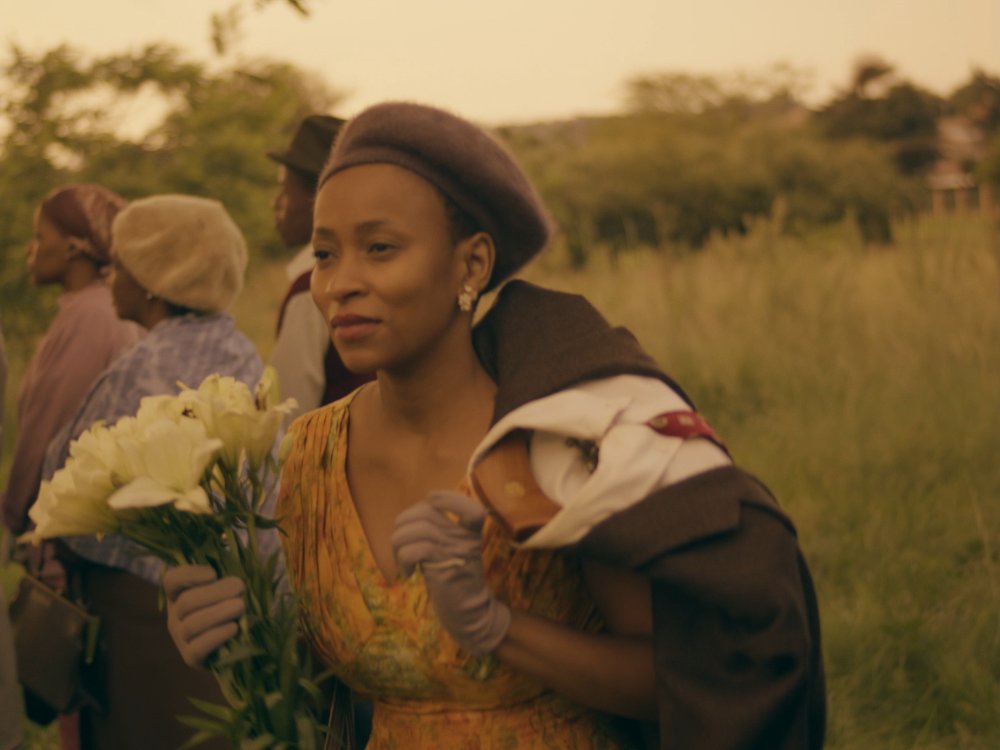 How was The Suit received by the media and by the audience?
The reception has been overwhelmingly positive and I am immeasurably grateful. The Suit has to date been shown at film festivals in 83 cities and towns in 28 countries. It won South Africa's national film award, the SAFTA, for Best Short Film, as well as the Best International Short & Best of the Festival Awards at the Oscar-qualifying BronzeLens Film Festival of Atlanta. The Suit was selected by France's Académie des Arts et Téchniques du Cinéma as one of the best short films of the year, acknowledged by UNICEF at its headquarters in Paris. Not only did it win Best Short Film at the Scotland African Film Festival (Africa in Motion) of Edinburgh & Glasgow, the Audience Award at the Black Harvest Film Festival in Chicago, the Audience Award at the Cape Town leg of the Shnit International Film Festival of Switzerland, but it also received Special Jury Recognition at the Oscar-qualifying Pan-African Film Festival of Los Angeles, one of three Oscar-qualifying festivals for which it was selected, and a Special Jury Mention at the Zanzibar International Film Festival. In terms of the international distribution of locally-funded and locally-produced South African films, The Suit is surpassed in scope only by the Oscar-winning feature Tsotsi. It has been covered extensively in the media. This was my first professional film, so I don't think we did too badly.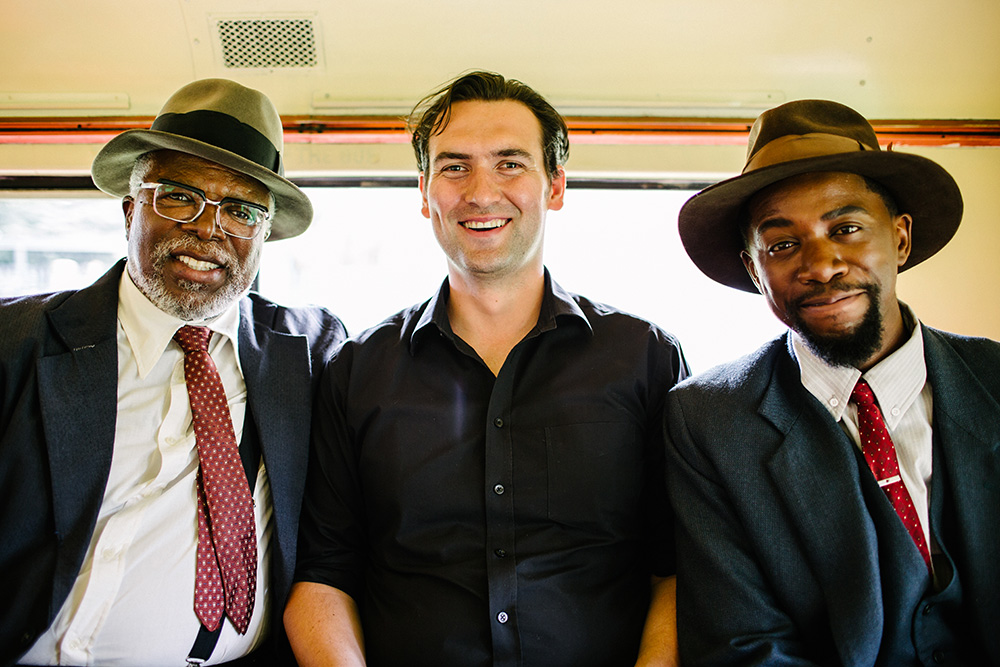 What are the upcoming projects you are working on?
Under the umbrella of my production company, Mandala Films, we are currently developing six feature films, the first of which will go into production in the new year. I can't say too much about it yet for contractual reasons, but I'm very excited. It is an adaptation of a bestselling novel which explores in a seemingly magical way the concatenation of traditionalism and modernism in South Africa over three distinct periods and it will be highly accessible to both local and foreign audiences. We welcome the possibilities of co-production on all of our projects.