"Quote me anywhere!" the Hon. Minister for Labour & Productivity Chris Ngige shrieked with his guttural laryngitis effect. Even if he had accomplished nothing in all his years in politics, he could at least claim to have demolished Nigeria's chronic shortage of Human Resources for Health by word of mouth.
To wit, if our medical schools could magically react to Ngige's political coprolalia by turning out 285 345 new doctors overnight, we would have only just begun to have enough. In truth, at least 90 more years are needed for the gap to close. Until such a time, only 35,000 doctors are practicing in Nigeria today. If we distributed them according to W.H.O. standards, there'd still be a whopping 165 million Nigerians without doctors.
Ngige t'óń gé ra è l'éègé, k'ìńsè èmi (That Ngige is deceiving himself, not me).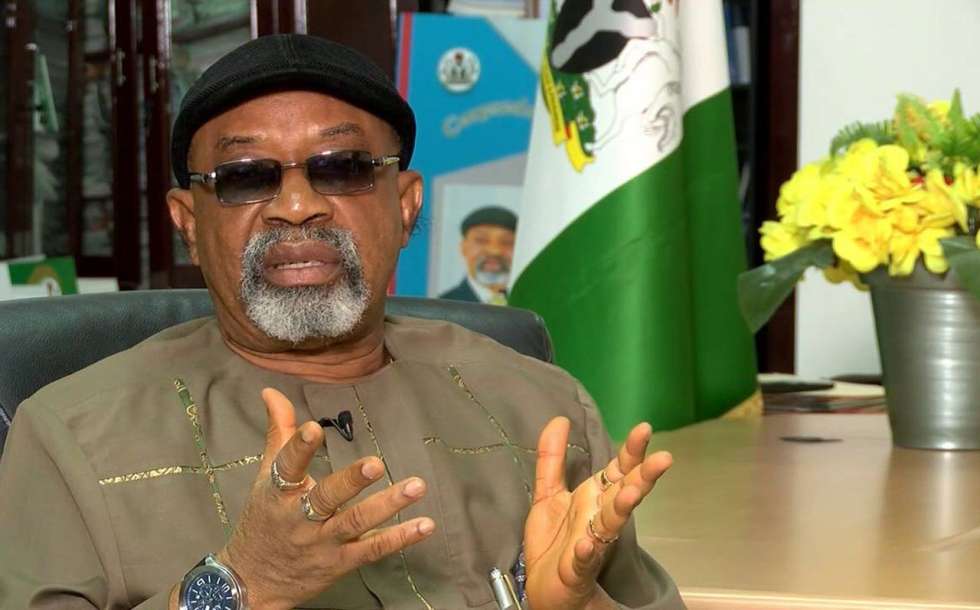 If you were worried by what the Hon M.O.L. Ngige said, please think about the more worrisome fact that he has Mr President's ear.
You wonder why Mr President is always traveling to London? Not for check-up: just for check, to check on the surplus Nigerian doctors who are vackaying there.
Of course, on his way back, Mr President can bring London Pizza for all those Nigerians who are so rich they were plane-ing in pizza: or so Buhari has been told by his Hon. Minister of Agric, and other Fast Food Flying Fantasies.
And when Mr President distributes London Pizza in Abuja, he won't have to worry about the risk of cholesterol overload, because Nigerian doctors have taken the advice of his Hon. Minister of Health, and become Farmers: these ex-doctor-turned-farmers now grow healthy vegan condiments that can be served with the pizza Mr President brought from London.
Aaaand, if the London Pizza gets cold, no wahala. Nigerians can warm it in their microwaves, with the 24 hour electricity Hon. Minister Fashola reports to Mr President during those business like Federal Executive Council meetings at the Villa.
And if you don't believe Fasho is now doing Èkó for Show, well, FEC you too.
I won't say anything about Uncle Lai. After all, he's my Uncle.
See now, surrounded by Ministers who Lai like these, President Buhari will always respond to critics with the middle finger.
Or, even worse, four fingers, as he leads Nigeria into the #NextLevel of social & economic disaster.