The 2015 AIPC-ZAM Investigations
Let down by ruling elites, it is difficult for youth in East and West Africa to withstand the 'siren call' of jihadi movements
A military-only approach to terrorism in East and West Africa only creates more and more terrorists. An AIPC-ZAM team discovered how in Kenya police death squads drive youth into the arms of Al-Shabaab, whilst in Mali a neglected and abandoned people is ready to join 'any party that does something for us' and in Somalia a corrupt and weak government causes peasants and traders to rely on 'good management' provided by insurgents in their territories. Meanwhile, a progressive movement in Burkina Faso is ready to fight terror –but unhappy with crude western military action. A transnational investigation in five countries by a team of African investigative journalists.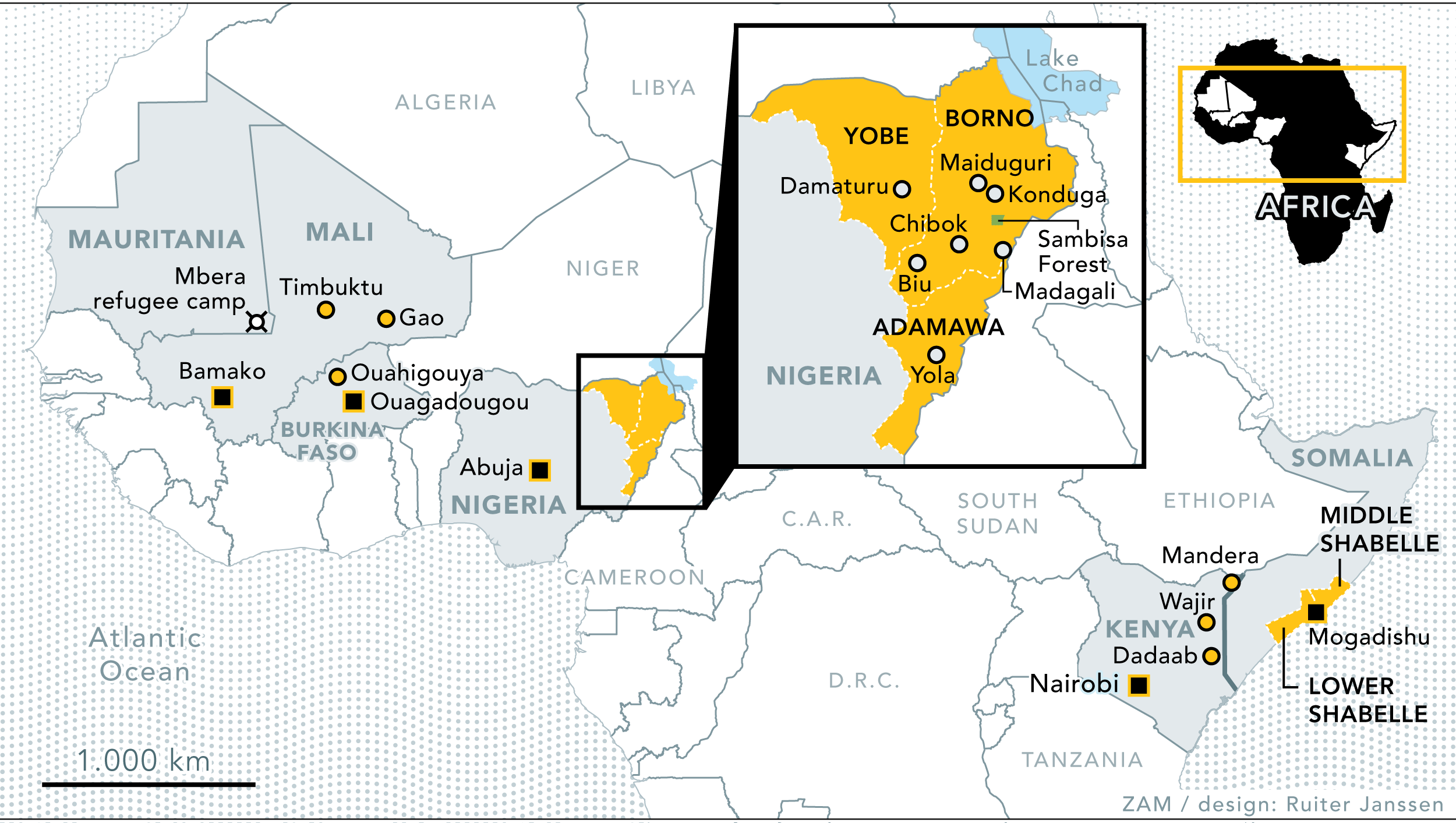 KENYA
WAJIR, NORTH-EAST KENYA, OCTOBER 2015
Affey Ali is a tall, brown, 48-year old religious teacher with a sizeable black beard and scars all over his chest, back, arms and forehead. He says he got these after the 4th of May 2015, when security agents came to his house and abducted him. Held at the Wajir police station for two days, he was then transferred to a military camp and tortured. "There were electric shocks, mock executions and continuous beatings for thirteen days. I was blindfolded all the time. They stole my national identity card and all the cash that was in my pocket." The accusation that he had links with the Somalia based militant group Al-Shabaab was not strong enough to formally arrest him. After two weeks he was sent home with a packet of bloody clothes to wash.
Ali was lucky. A week before his arrest, on 26th April, herders found ten decomposing bodies in a shallow grave just outside Wajir. When they alerted authorities, the Kenyan Defence Force (KDF) came. Soldiers sealed off the site and no one was allowed to access the field for days. Villagers in the area reported they had heard gunshots a few nights before the bodies were discovered and that KDF officers were seen in the vicinity that same evening. Apart from the dead, more than twenty men are reported to have disappeared in Wajir alone since early 2014 (1).
Looking for 'barbecue'
It had been towards the end of that year, 2014, that Mohamed Abdi, a resident of Mandera, -400 kilometers north of Wajir, up the border with Somalia-, one day saw four white Toyotas and two pickup vans arrive in his neighbourhood. The eight occupants moved into a local hotel and always sat in their rooms during the day; only at night they went out. Mohamed, who worked as a security guard at the hotel, sometimes asked what they were doing in Mandera. He usually got an evasive answer. But one evening one of the men said: "Tunaenda kutafuta nyama choma", Swahili for "We are looking for barbecue."
Kenya's police are accused of having 'disappeared' over five-hundred people
The men were never spotted happily eating meat anywhere. But suddenly there were a lot of cases of missing persons. "Whenever they went out you would hear the next morning that someone was missing. After a while we began to be suspicious and when they noticed that they were suddenly gone. I do not know where they are now, but these are bad people with no respect for human life," says Abdi, who, like other residents, suspects that these men were members of the dreaded Anti-Terror Police Unit APTU. In total seventeen people were reported missing in Mandera (2).
Unpatriotic
Kenyan journalists have been called 'unpatriotic' for reporting such things. Their works have been censored by editors and publishers after these received phone calls from the security agencies (3). One journalist has been arrested, his phone confiscated, the pictures he took now in possession of the police (4).
There have been horrible terrorist attacks in Kenya. Among the dozens of them the bloodbath at the Westgate shopping mall in Nairobi in September 2013, with 67 dead, stands out, as does, perhaps even more so, the attack on Garissa University College in North Eastern Kenya, where 147 students were massacred in April 2015. But –as always- the question is whether, to counter such grisly acts, it helps to torture and murder people.
It is difficult to see, for example, how the 'war on terror' has been advanced by the murder of tea kiosk owner Isnina Musa, who was seen abducted in an unmarked car followed by a KDF vehicle, and whose body was found in a shallow grave outside Mandera in December 2015 (5). Or by the beating of Moulid Hassan, also from Mandera, who still walks with difficulty after having been kidnapped and abducted by men who said they were soldiers, then beat him for two days and scarred him with boiling hot water. (Moulid was and is a peace activist: a committee member of the government 'Nyumba Kumi' initiative, a neighbourhood watch set-up to curb insecurity.) Or by the almost-murder of medical student Abass Abdi, who only escaped because one of the three KDF soldiers who had him in the bushes said "let's not" when the other two said "let's finish him off."  Or the disappearance of car mechanic Athman Ali from Malindi, who was last seen by his neighbours when men in civilian clothes beat him, put a bag over his head and took him away in a car without a license plate.
Abass Abdi only escaped because one of the KDF soldiers said 'let's not'
The Kenyan National Commission on Human Rights (KNCHR) has documented a total of 120 cases of human rights violations by the Kenyan authorities that include 25 extrajudicial killings and 81 enforced disappearances between late 2013 –i.e. after the terrorist attack at the Westgate shopping mall in Nairobi in September 2013-, with most cases in 2014 and 2015. In a hard hitting documentary aired in December 2014, Al Jazeera exposed recordings of members of the ATPU admitting to around five hundred extrajudicial killings.
Homeland security
The problem with Kenyan government forces, says a security expert -who asks to remain anonymous, since he feels he is also under surveillance- is that they are not equipped, trained or briefed to fight terrorism, let alone address the root causes of the marginalisation of Kenyan ethnic Somalis who live in impoverished areas –often in towns like Mandera and Wajir close to the Somali border-, share a history of discrimination and harassment, and therefore bear grudges against the government. "The government does very little to address any of these problems at all. But ordinary police officers and soldiers, operating in an unaccountable structure with little strategic training or information, are given the order to 'get the terrorists.' And that's what they think they are doing."
The Kenyan government has a record of stubborn non-receptiveness to such concerns. A recent restructuring of counter-terrorism operations under new secretary of interior Major-General Joseph Nkaissery, who now leads the crucial security sector akin to US 'Homeland Security,' has given government more power than it already had; has placed more restrictions on media; and suspended human rights further to such an extent that two human rights organisations  are now listed as 'terrorist sympathisers and funders': Haki Africa and Muslims for Human Rights (MUHURI). (The organisations went to court to fight the accusation and won their case.)
Two human rights organisations were listed as 'terrorist sympathisers and funders'
Nkaissery has furthermore denied the existence of mass graves, defending the security forces from accusations of extrajudicial killings. Accusing journalists who had reported on these, he said they "had a habit of permanently putting the security agencies of the country in the negative and Al-Shabaab in the positive. It is wrong. It is unpatriotic." He also denied that he had ordered the arrest of journalists.
Meanwhile, little appears to be done about corruption and power abuse within the security forces.Three people interviewed for this report said that they had been blackmailed by policemen: if they did not pay them large sums of money (averaging at around US$ 3000,-), they would be arrested on suspicion of terrorism. Yet another interviewee, Nairobi Businessman Ali Aden Omar, blamed the fact for his six-day detention and torture on a 'terrorism' accusation on a business rival with whom he is engaged in a lawsuit.
Abdi's faith
If there was no war on, 'Abdi,' a young man from Kenya's coastal area, would probably be an ordinary unemployed young person, mainly at risk of recruitment by one of the many gangs who operate in the seaside strip. But, like many others from his community, he decided in 2011, after the invasion of the Kenyan military in Somalia, to join Al-Shabaab.
"They attacked innocents in Kismayo, too."
Asked why he now kills innocent Kenyans, Abdi responds that the Kenyan army kills innocents in Somalia too. "Secondly, we have also attacked many military and police targets, but the media do not report this. Thirdly, we (Muslim youth) are slain in Kenya without any form of trial. If you do that to us, don't complain if we do it back."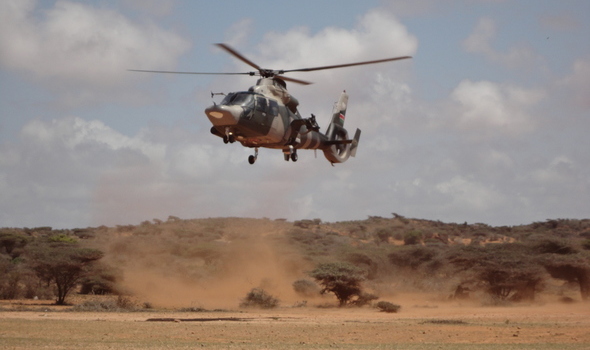 Abdi professes that he derives his identity and ideals from Al-Shabaab and his faith, Islam, even though he is a Kenyan by nationality.  "I do not want to be in Kenya, I want to be in Somalia. Soon I'll get my shahada (the recitation that marks your becoming a full Muslim.) My faith Islam will prevail on earth."
He seems not to be quite sure, though, whether he wants Islam to rule the world or just rule in Somalia. "Basically we are satisfied if we can just live in Somalia according to Islam. But the powers that fight against us will not allow it. Even if Kenya were to leave Somalia, then Uganda is still there. And AMISOM (the African Union military). The Americans said they would leave Iraq, but there are also still there. You cannot trust these (Western) powers. Therefore I see no end to the war."
It's not only young men who are drawn to Al-Shabaab. "I was once willing to work for peace and cohesion, but no more," says Al-Shabaab sympathiser Fatuma. "I have seen too much injustice." Asked for detail, she asks us to just mention that she has seen loved ones killed in horrible ways. Now so hardened that she doesn't even regret helping Abdukadir Mohammed Abdukadir, alias Ikrima, -one of the men who organized the Westgate attack- by hosting him in her home, she operates in support of Al-Shabaab, frequently changing phones and providing assistance wherever the 'movement' needs it.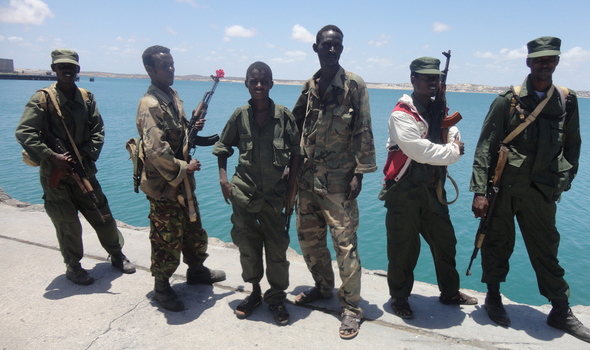 "Some mothers would be OK with it if there was money"
Sureya Hersi, the vice chairperson of the Mombasa-based peace activist organisation Sisters without Borders, works with mothers of youth who have run away to join Al-Shabaab. "They don't know whether their children are alive or dead." Even more worryingly, some families have become desensitised, she adds. "They complain that 'they (the children who left, ed.) promised us money but we are not seeing that money coming.'" That means they would be OK with it if there was money! Those are the issues we need to look at as a society. All of us. The government must engage with our community instead of (further) victimizing it."
The call of Kismayo
How many youth have left in recent years is impossible to say, but the government itself admits it runs into hundreds, perhaps thousands (6).  Analysts concur that the biggest exodus took place after the Kenyan army's invasion of Somalia in October 2011, prompted by a series of criminal kidnappings of tourists on Kenyan territory which were attributed to Al-Shabaab but later turned out to have been carried out by local criminal gangs. 'Kismayo' –the main Somali town besieged and invaded by the KDF- then became a rallying cry for Al-Shabaab recruitment in Kenya.
'Abdi' says that it was the fact that innocents were killed in 'Kismayo' that made him decide to leave. And it was also only after 'Kismayo' that terrorist attacks in Kenya multiplied after years of relatively low incidence.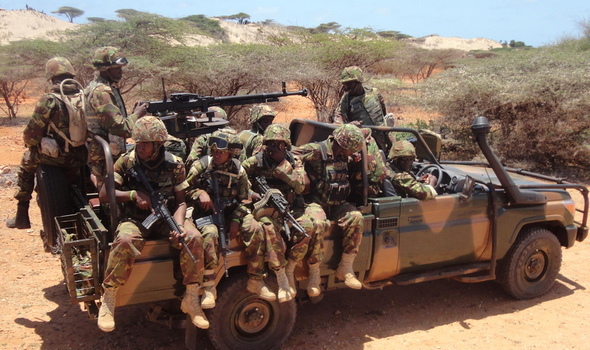 Kenya's invasion of Somalia has made the country more –and not less- vulnerable to terrorism, is also the conclusion of an article on Al-Shabaab and the war on terror in Kenya by Professor David Anderson of Warwick University and Jacob McKnight of the University of Oxford. They conclude that "while the military defeat of Al-Shabaab in southern Somalia seems inevitable, such a victory may become irrelevant to Kenya's ability to make a political settlement with its Somali and wider Muslim communities at home" (7). In other words: you may win in Somalia, but you'll still have a tough job making peace at home.
Fistfuls of dollars
In spite of human rights workers, analysts, academics and civil society all protesting that they are making things worse and not better, Kenya's 'homeland security' structures and defence force keep getting millions from the US under Section 1206, a US law that approves funding of foreign governments for counter terrorism purposes. According to the US Congress, that country gave Kenya US$ 12,1 million for counter terrorism in 2012. In 2013, Kenya received more than double that: US$ 22,7 million and US$ 38 million in 2014. Over the whole period between 2010 and 2014, a recent US 'Security Assistance Factsheet' (8) counts US$ 141 million in total in counter terrorism support for Kenya.
Noting that, nevertheless, the number of terrorist incidents had risen instead of fallen in that period, US Secretary of State John Kerry announced in May 2015 that the United States would provide even more: $100 million in counter terrorism assistance that year.
SOMALIA
MOGADISHU, SEPTEMBER 2015
Abdi Mohamed (26) looks sadly at his empty hands. A few months ago these hands still held a gun, but since he defected from Al-Shabaab on the promise of amnesty from the Somali government, that gun is gone. What has happened to it, he can only guess: it could be that Somali government soldiers are fighting his former Al-Shabaab 'comrades' with it, but it is more likely that the corrupt syndicates and rogue individuals in that government army own it now. It has possibly been used to rob a shop, or rape a woman he does not know. Women are raped by government men every night in the camp for 'Internally Displaced People' in Mogadishu where Mohamed now resides (1).
At first he joined the Somali army, but he left when there were no salaries. At least in the camp, one eats. Going back to Al-Shabaab is not an option. "They will shoot me right away," he says. "I am a traitor."
Abdi Mohamed had never been a political activist. Even the invasion and occupation of Somalia by Western-backed Ethiopia in 2006 had passed him by in his remote village in Lower Shabelle. It was simply that one day, Al-Shabaab arrived: a well-organized militia, prepared to take over the municipality and the court. It had been practical to join them. It meant a modest salary and some food for his family.
Interestingly, Al-Shabaab was and is not generally hated or despised in Lower Shabelle. "They brought good management," is a common opinion (2) I hear when I, dressed in full hijab, venture out here.
"Al-Shabaab brings law and order"
I usually cover my hair and wear long skirts and sleeves, but even that is seen as 'dangerous' in this territory. The fabric of the hijab must be thick and dark; the skirt must not just be long, but also so wide that any shape of the body is well hidden. Like me, other women find all these rules bothersome, but they comply. It is simply easier. Similarly, market vendors and farmers at the market here in the Bal'Ad district dutifully pack and unpack their wares five times per day to render the obligatory five-times-daily mosque visits ("Off to the mosque with you!" say the armed young men).
Families in Lower Shabelle merely hope that none of the militants develop an attraction for their daughters. Then you'd have to deal with the armed youngster knocking at your door, pointing and saying "I want this girl for my wife." They also keep quiet about their actual views on Islamic extremism and the militia that personifies it. Criticism of the rulers can be, and is, punished by death.
Order and peace.
But many say that they do receive something in return. "Order and peace," says farmer Hassan Jamal. "At least I can bring my wares from the farm and sell them here. I don't get robbed by criminals or marauding soldiers." Most of the people I interview –eighteen out of thirty-  associate government administration with increased risks of violence and crime. "Perhaps it would be better if we had a strong government," says market trader Mady Nurow. "A government that could provide rule of law and a quiet trading environment, not to mention public services like health and education. But we don't have such a government in Somalia. If the government army would win a fight against Al-Shabaab tomorrow and take over the administration in the region, Al-Shabaab would be back by midday. And then all those who had welcomed the government would be in real big trouble."
Back in Mogadishu, a woman in tight long skirt, sans hijab and with sunglasses, who is picking up her child at a private school in Mogadishu, disagrees. She is happy to live far away from Al-Shabaab. "They are against women and democracy. They murder you if you stand up for your rights. That's why I am a strong supporter of our government. But it is true that it is too weak and corrupt. They just need to be stronger." A majority of Mogadishu citizens I interview agree with her. Though they dislike Al-Shabaab and support the government's views, more than two-thirds say the government is unable to provide peace and that the widespread corruption foments rebellion (3).
Many say that there can only be peace if corruption disappears
Somalia's people have had to endure more suffering than perhaps any other nation in the region. Abdi Mohammed shares his shelter in the refugee camp with Aamin Ahmed Ibrahim, who lost her seven children in an explosion during a battle between the government army and Al-Shabaab. She is left with one child, a boy, now blind: the same explosion claimed his eyesight. She tries to talk to me about how much she wants peace, and maybe some help, but all she can do is cry. Hawo Abdilahi Ali lost her husband, a soldier in the government army, and is supposed to get a military pension. But none is forthcoming, and she can't buy food for her five children, so she now lives in the camp with them. At least there is food here from Turkish aid workers.
Somalis want what all people want: a place to live, work and bring up children. But their government, despite millions in Western military and development support, cannot even pay its teachers or clinics. Neither can it protect civilians from the grenade attacks that are carried out regularly by Al-Shabaab on buildings in the town. Most of the people I interviewed, whether in the capital or in the rural areas, both in government-controlled areas and in those ruled by Al-Shabaab, seemed to agree that the government can only ensure peace if corruption disappears (4).
But how do we ensure this? Journalists and activists try to raise the important questions and hold the government accountable for the high-flying lives of ministers, the wastages, and mismanagement, but we get little support. And if you ask government directly what happens to all that donor money, like I did, you don't get very far. "The teacher salary money was used for the war, because the war is very costly," was an answer I received. "But the soldiers have also not received wages in months," I objected, but after that I got no response at all. I knew that to continue asking would mean a diatribe ("Are you the police? Are you with the FBI?"). Even parliamentarians sometimes don't get an answer when they question discrepancies between budgets and expenditure.
But journalists are more at risk than parliamentarians. Fifty-nine journalists have been killed in my country since the first US invasion in my country in 1992 (5).
MALI
TIMBUKTU, NOVEMBER 2015
"The government ignores us completely and that makes us rebellious," says Mahamane Gobi, a construction entrepreneur in Timbuktu. Gobi's office and workshop have stood empty since 2012, the year of the jihadist invasion in north Mali. Gobi never liked the jihadists – practically no one in Timbuktu, with its centuries-old libraries, temples and musical tradition, did – but the panic and destruction wreaked by the extremists had been followed by an equally horrific "anti-terror war" waged by the French and Malian governments. Gobi and others in Timbuktu hadn't appreciated that much either. In the hunt for "subversives", hundreds of human rights abuses had again been committed: from beatings to prolonged unlawful detentions to extrajudicial killings (1). Even mausolea that had survived the jihadists were now destroyed by anti-terror bombings.
Everyone is unemployed
On the bright side, you might say, a building contractor would now be getting a lot of work from the widely announced reconstruction projects in this famous city of ancient culture. But so far only two of these projects, the Babah Ahmed library and several mausolea, have (very slowly and with many hiccups) been put in motion. Worst of all, local entrepreneurs have once again been overlooked. Construction companies have been brought in from the seat of government: the capital, Bamako, in the south.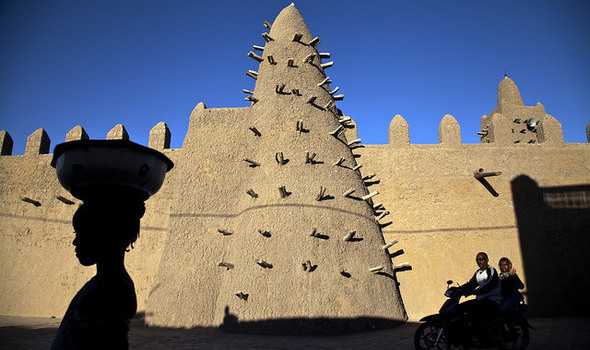 Timbuktu today, then, is a desert without any rules or public service. Military settlements dominate the landscape around the deserted town, which an estimated quarter to half of the inhabitants have fled. Courts and schools hardly function. For each document, certificate, driving or trading license, one has to go to Bamako, a thousand kilometers down south – and most people have no money for transport. Ex-tourist guide Ayouba Ag Moha laments: "Everyone here is now unemployed, like me." He does not say it, but others who wish to remain anonymous do: "If the government in Bamako does nothing for us, then we will consider joining parties that do."
"If the government does nothing for us, then we will join parties that do."
Northern Mali has always had reason for discontent with Bamako. The region has been thoroughly neglected and – this, is of course, not unrelated – it has also long been the scene of rebellion and a yearning for independence.
The south is also poor, but at least it is home to the capital. Bamako is about the only place in the country that works, and it works only by the grace of millions of dollars of donor money. Donors and a corrupt state elite, seen by many (certainly by a majority in Northern Mali) as nothing more than a spoiled bunch of western puppets, call the shots. Aversion against 'Bamako' now sometimes even surpasses – at least in the minds of many in northern Mali – the fear of the jihadists who conducted a year of terror rule in the region in 2012.
Jihadi development
Ansar Dine was built on a failed development programme
The jihadi invasion of north Mali in 2012 is widely seen as caused by yet another Western intervention. It was the Western-backed regime change in Libya in 2011, in which Colonel Gaddafi was killed, that caused hundreds of armed Tuaregs who had served in Gaddafi's militia, to descend on Mali. They then relaunched their own northern Malian independence struggle with extra energy –and what is more, in a coalition with the jihadist Ansar Dine.
Less well known is the remarkable fact that the extremist Islamist Ansar Dine rebel movement benefited greatly from 'development' resources allocated by the Mali presidency to its leader, Iyad Al-Ghali.  Before Ansar Dine's foundation in early 2012, Al-Ghali –who had always been an islamist and a warlord, but who was also a skilled diplomat and turncoat- had been a confidante of Mali's president Amadou Toumani Touré. In this capacity Al-Ghali had been tasked to supervise a "security and development programme for the north" (2), nominally headed by his (Al-Ghali's) close associate Mohamed Ag Gerlaf.
The story of how that development programme turned into a jihadi movement is typical for the Mali regime's approach to the north: it was way more military than 'development,' did not link to any local populations and basically only built a new power base for Al-Ghali. Who then, as militant Tuaregs started their independence rebellion, decided that the time had come to switch from presidential ally to fellow rebel boss.
A very worried report on the programme by development workers dated March 2012 (3) calls for urgent measures to save it, but way too late. President Touré, who had given the 'development' programme to Al Ghali, was removed from power by a coup on 22 March. Timbuktu, Gao and Kidal fell to the jihadi-rebel collation in the following days.
There are now all sorts of "other parties" in northern Mali: extreme and less extreme Islamic fundamentalist militias; Tuaregs, with their National Movement for the Liberation of Azawad (MNLA), as they call the region; ordinary criminal syndicates who, just like many Sicilian mafias, feed and protect their families and communities by drug and weapon trafficking for the jihadists and other armies.
Siren song
But it is the ideological, extreme Islamist groups that are most attractive to rebellious youth.  After all, they promise not only money and weapons, but also a meaning to their lives. "Spiritual salvation" and "righteous war" are terms that can sound like music to the ears of angry young men with desperate families. Which is why local official Omar Babi in Gao, the second city in northern Mali, speaks of a siren song. It is worrisome, he says, that there is hardly a family in Gao that hasn't lost a son or nephew to the extremist rebels, either through abduction, volunteering, or in exchange for money. In whichever way these youngsters end up with the militias, the result is, Babi says, "that they are both militarily trained and religiously indoctrinated."
Two weeks after this interview, the Radisson Hotel in Bamako was attacked by the terrorists of Al Mourabitoun, one of the groups that have their base in northern Mali. There were nineteen deaths.
Security and development
Asked about its role in the War on Terror, a spokesperson for the UN Peacekeeping mission MINUSMA said that "(we) are not responsible for the fight against terrorism in Mali. MINUSMA supports the government in its effort to reconquer the north and it secures the populations."
Mali's Ministry of Defense referred to "several development programmes" for the north as an instrument to win hearts and minds. "One of the key programmes, the PIPDN, the 'Programme intégré pour le développement des regions nord," was put in place by (former president) Amadou Touré." The AIPC team has not been able to find any recent activities by, or even references to, this programme.
With contributions from Boubacar Sangaré in Bamako.
Burkina Faso
In a competition for conspiracy theories this one would certainly be a finalist: Burkina Faso's old dictator Blaise Compaoré and his shady old French allies are behind the 15 January 2016 terrorist attack on the Splendid Hotel in downtown Ouagadougou. The upmarket Splendid -and even more so the Cappuccino restaurant and the Taxi Brousse open-air bar opposite it- were sought after entertainment centres not just by western music- and culture- loving expats, but also by 'Ouaga's progressive youth and intellectuals.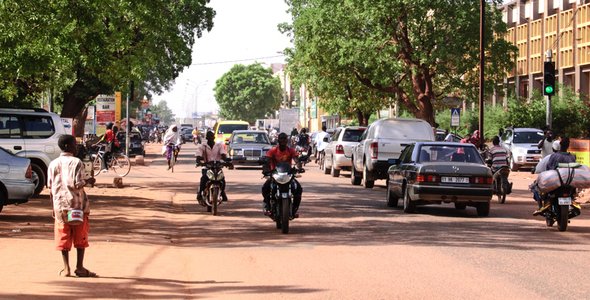 It stands to reason, some think, (1), that such places would be blown up by old dictators who –just like terrorists- want to sow panic for the purpose of violent regime change and new strong-man-rule. The conspiracy theorists further point out that this attack happened just when Ouaga's progressive citizen movements had chased Compaoré (2014) and fought back against a coup conducted by his old allies (2015).
Well, OK. Compaoré might not actually have gotten into an alliance with Al Mourabitoun, who claimed the attacks in which twenty-nine people, including eight Burkinabé citizens, died on 15 January 2016. Most people in Burkina Faso do not really think that. But representatives of the progressive movements are worried that the terrorism threat is playing into the hands of those who prefer a militarised, dictatorial state of affairs and continued strongman rule.
Defence agreement
Human rights activist Chrysogone Zougmoré. for example, of the large civil movement Coalition Nationale de la Lutte contre la Vie Chère (CCVC), is worried about the role now played by 225 French special forces, the Commandment des Opérations Spéciales, which has its HQ at Burkina Faso's tiny airport. Firstly, he says, the force is protected by a 'defense agreement' which stipulates that the French soldiers cannot be prosecuted for crimes in the country, even in cases of murder. In the context of recent revelations about sexual abuse of children by French soldiers in the Central African Republic that sounds pretty horrific. (2).
Heavy-handed French Special Forces are feared only to make things worse
Secondly, Special Forces commander General Benoit Puga is an old ally of the corrupt, oppressive Compaoré regime (3). According to French investigative magazine the Canard Enchaîné (4) Puga was also one of the brains behind the Western invasion and the fall and death of Gaddafi in Libya in 2011, which prompted the jihadist invasion of the Sahel that destroyed Timbuktu and Gao. Thirdly, he and other old French military and political supporters of Compaoré, -kingpins in the shadowy 'françafrique' network known for its shady and exploitative operations all over Africa (5)-, don't exactly have a record of effectively fighting criminal gangs, warlords or extremist militias.
On the contrary, they have a history of striking deals with such groups –including with Mokhtar Belmokhtar, former kidnap gang leader, cigarette smuggler and now the brains behind Al Mourabitoun's attacks on the Radisson Blue and the Splendid hotels.
A pattern of retaliation.
But even if the present French fight with terrorism is real, Zougmoré fears that they are just making it worse. "The attack in Ouagadougou followed the one at the Radisson Blu hotel in (Mali capital) Bamako," he says. "That was after French Special Forces moved from here to fight them in Bamako. We became afraid that terrorists would follow them back into our country and strike here too. And exactly that happened."
In his view this has been a pattern: "When the French intervened in Mali in 2013 I told a news website that this type of French intervention would spread the terrorist problem beyond the Malian borders. Mind you: if you made a trip around Ouagadougou in 2013-2014, you'd notice that places like the French embassy and French schools were already receiving increased protection. They knew something was coming!'
And it's not just the French. Burkina takes part in the yearly US-led military training operation Flintlock, in which the Netherlands also participate. The regional Africom command, led by the US, operates here, as does the French 'Barkhane' corridor which stretches from Chad in the east to Mauritania in the West. The country also forms part of the Trans Sahara Counter Terrorism Partnership, again led by the US, which allows for surveillance missions and 'small team engagements with partner nations,' And then there is the UN peacekeeping force, MINUSMA.
'Françafrique' ally President Idriss Deby of Chad leads the anti-terrorist partnership
All of these seem to adhere to the view that you need a global military force to chase terrorists and local strong rulers to work with.  Chad president Idriss Deby, a longstanding 'françafrique' ally and friend of ex-dicator Compaoré, for example, now leads the anti-terrorist partnership of Sahel countries called the G5.
The narrative that 'only a strong West-supported leader can deal with terrorism' is also supported on social media by an old Compaoré choir with one line only: "The attack on the Splendid would not have happened if Blaise was still there (6)." It infuriates the progressives and feeds into the conspiracy that 'Blaise' could have actually been behind it -just to plan a come-back.
A threat to transparency and accountability.
Activists like Zougmoré fear that this militarisation and the handing over of 'national sovereignty' to western allies, poses a threat to what his movement stands for: more government transparency and accountability, less spying on the opposition and less corruption. Laurent Bigot, a former French diplomat-turned-consultant seems to support this when he warns, in Le Monde, that the state in Burkina Faso, whilst 'contracting out' the fight against armed militias to the west, basically only concerns itself with 'gathering political information,' for the purpose of countering opposition and maintaining corrupt patronage systems. "Neither corruption nor tax evasion is of great interest to the international community," Bigot writes (7).
Of course Al Mourabitoun and its siblings, AQIM and FLM –the latter a group fighting for a return to an idealised old nomadic Peulh kingdom- must still be fought militarily as well. But Zougmoré feels that Burkinabé should do it themselves: "The French should give us training and weapons. We can fight without a western umbrella. We fought Blaise Compaoré ourselves, nobody had to do that for us." If much-loved local rapper Smocky is to be believed, this is the feeling of most citizens. "There are eighteen million reservists," is a line in a presently popular song that calls for "taking the terror to the terrorists." Burkina Faso's population is eighteen million.
"We fought Compaoré ourselves, nobody had to do that for us"
Perhaps the anti-terror forces should consider the "eighteen million reservists" as allies, rather than old discredited politicians and 'françafrique' puppets. Perhaps so many hearts and minds should not be ignored or discarded. But so far, there are no indications that the West's strategy in the region is about to change.
FEBRUARY 2016
Taxi Brousse, the open-air bar where three young men met their violent end after they had carried out the first jihad-style attack in the capital of Burkina Faso, has reopened. The Splendid hotel, diagonally opposite, too. From the entrance you can see the ruins of the Cappuccino restaurant on the other side of the avenue. 
On the last corner, directly opposite Taxi Brousse stands another ruin: the home of the former ruling party machine of former president Compaoré. After 27 years of tenaciously holding on to power, the people rose and removed him. They also burnt down the headquarters of his hated party. So far, nobody is rebuilding this one.
NIGERIA
MAIDUGURI, SEPTEMBER 2015
Credit where credit is due, Radio Dandal Kura was a brilliant idea of the Americans. It had been a mega-discovery that, in the area around Maiduguri, the birthplace of Boko Haram, ten million people spoke nothing but Kanuri, not to mention that no radio or newspaper (except the deadly boring Radio Borno) spoke to these people in their own language.
This meant that the ruthless and extreme Islamic fundamentalist Boko Haram had a monopoly on dialogue with the local community on important social issues. Their promises of 'salvation' and their 'solutions' to the widespread poverty and misery in Nigeria's neglected north-east were the only messages the locals were getting, alongside the justifications of the movements bloody mass attacks on villages: they would say that these villages had simply not been 'faithful' enough to the movement's fanatically anti-Western and anti-Christian ideology.
Language and loyalty
In the powder keg of neglect and bitterness that is this mainly Muslim region of deep poverty, corrupt rule, abuse by authorities and army, and overall distrust of the Christian government in the southern capital Abuja, Boko Haram's use of their 'own' language next to their purported ownership of the 'correct' religion was a recruitment and loyalty factor of note.
That is, until Radio Dandal Kura began broadcasting in April 2015. For the first time, locals heard fellow locals talk about the problems in Maiduguri and surrounding areas in a different way. They learned that Boko Haram was not the only local 'authority' and that others also had ideas and pondered alternatives to poverty and violence. "For the first time, we were told something about the how and why of our dreaded Boko Haram," says Grema Modu, a young resident of the Shuhuri neighbourhood. "Dandal Kura allows our youth to speak," adds farmer Salma Ali. "And our people take them seriously, especially the fellow youngsters. Just because those on the radio speak their own language."
Kolomi Kareem, a young volunteer soldier in the Civilian Joint Task Force that assists the Nigerian army, is convinced that Dandal Kura has led to desertion from the ranks of Boko Haram. "It happened to me at least four times that Boko Haram members came to surrender because they were swayed by Dandal Kura."
The election of a northerner and Muslim as President was a second factor
That the launch of the radio coincided with the election –on an anti-corruption ticket- of Nigeria's new President Muhammadu Buhari, also in April 2015, was probably a coincidence. But the new government under Buhari was a second factor that inspired hope among the desperate population of the north east. Former president Goodluck Jonathan had been accused of advantaging Nigeria's south over the neglected north as well as of running a generally uncaring, deeply corrupt government and an under-resourced, demotivated army. In 2013 and 2014 the Nigerian military was widely reported to be 'fleeing' Boko Haram. (1).
Central command
But Buhari was a northerner and a Muslim, and he made a point of being seen to be protecting civilians in the north east. One of his first acts in this regard was to move the army's central command to Boko Haram's heartland Maiduguri in Borno, which, in the words of a local senior officer was a very good thing to do, since "there is now centralised control of all forces in the area, be they police, paramilitary or military." Buhari also put a fellow northerner in charge of the new base: Tukur Buratai, who hails from Biu, a village that has itself suffered greatly under Boko Haram attacks. (A Nigerian news site reported that Buratai's own family home had been attacked once.)
The new central command also faced the task of regularising the voluntary CJTF vigilante force, the 25,000-strong youth brigade that comprises mainly male youngsters like Kolomi Kareem, "who swore to an oath on the Koran to fight the insurgents after reports that the military were abandoning their arms and fleeing (2)."
Buhari's new army commander also had to reign in the vigilantes
In spite of its valiant intentions, the CJTF –operating since 2013 without much supervision, training or equipment-, had conducted arbitrary arrests, detentions and even lynchings of 'Boko Haram suspects.' In March 2014, for example, the CJTF had murdered such 'suspects' in Maiduguri after a Boko Haram attack on the nearby military Giwa Barracks where militants were being held. Boko Haram militants and escaped detainees were then chased by both army and CJTF, resulting in an estimated six hundred deaths.
The former municipal director for poverty reduction in Maiduguri, Hajiya Yagana Muazu, narrates how two of her staff members were murdered by CJTF members on suspicion of collaborating with Boko Haram then. "My children and I escaped narrowly. Fortunately, the regional army commander came just in time to save us." As a result of such events many among the civilian population had turned against the vigilantes, perceiving them simply as yet another threat (3).
The CJTF was, furthermore, also a threat to itself:  "When they see a suicide attacker, they run towards them and try to stop the explosion. Then the bomb explodes, resulting in the deaths of both the attacker and the vigilante," a newly appointed legal adviser, Jibril Gunda, told  a Security Conference in Borno State held in June 2015. Gunda  also told the conference that there had been over six hundred dead among the vigilantes.
Taking place two months after Buhari's government victory, the conference established a government commission to regulate the CJTF. Besides being equipped with legal advisers, strategic planners, and trainers, hundreds of youth were now integrated into regular military operations whilst others were placed under the wing of the police and other security forces.
The hero of the sheep
Though a report based on interviews with civilians conducted between May and August 2015 still recommended disarmament and demobilisation of the vigilantes and full integration of youth volunteers into regular forces (4), this has not happened; the CJTF still exists as a voluntary structure.
But most civilians and military personnel interviewed by our team in late 2015 now seemed to view the youth force more positively than before. "They know the terrain, they know the people and speak the language, they are really very helpful," said one officer. Another related the story of the CJTF-vigilante in Biu, who noted that a passing truck with sheep had its animals piled up in a weird way. When he stopped the vehicle and climbed in, he saw forty rebels hiding under a shelf on top of which the sheep stood. Fortunately, the army was in the neighbourhood, and the Boko Haram members were arrested.
"They deserve gold. Even gold won't be enough"
Falmata Mohamed, a municipal official in Maiduguri, positively gushes: "They deserve gold. Even gold as a reward would not be enough. Without them, the military would still be confused about our local community. They are heroes."
Hearts and minds
The military, meanwhile, also embarked on a concerted hearts-and-minds effort to protect and work with civilians rather than only hunt terrorists.  For years, northern people had been almost as scared of soldiers as they were of Boko Haram because of its abuses, arrests, detention, torture and even killings of local young men (5). But in the post-Buhari era the army started screening and releasing suspects whose connections to Boko Haram were not proven. Involving locals in this process by sharing information, photos and press releases, the military eventually released hundreds of imprisoned youngsters on four occasions since last July.
This was welcomed by many families who believed that their children were wrongly arrested. Hitherto apathetic in assisting the military's fight against the Boko Haram, "today we no longer panic when we see the army. We know they are only looking for the real terrorists and will not harm us," is how one resident of Maiduguri puts it.
"Today we no longer panic when we see the army."
Families are now increasingly talking with soldiers and providing information about rebels' hide-outs. An article in African Arguments from January this year supported the impression that locals now trust the military more, crediting this to government efforts to fight 'corruption' in the military. (6)
The new approach has also been punted at the militants themselves. Vice-president Yemi Osinbajo, at a civil society conference in Maiduguri in October last year, stated, for the first time in Nigerian terrorism-fighting history, that "these perpetrators are themselves victims, trapped in the vortex of evil manipulation (7)." He added that the country's leaders have to provide such youngsters with a 'new narrative.'  He also announced new funding for civil society and development activities in the region.
A 'technical' defeat
In the same month, local leader the Sheikh of Borno  announced in a media interview that he saw a turn for the better, noting that "our district and village heads are cooperating by providing useful information" to the security forces. He thanked the military for "liberating most of the towns and villages taken over by Boko Haram" and also congratulated army chief Tukur Buratai, whom he called a 'very serious and determined' son of the soil, who "moves from one village to another with the troops and even spent one or two nights in the bush."(8)
In December, President Buhari claimed that Boko Haram had been 'technically' defeated and that it no longer held territory in Nigeria.  Though this claim has been labelled exaggerated, the fact-checking institute of 'AfricaCheck' based at the University of the Witwatersrand in South Africa, in an assessment in February 2016, conceded that the militants had been driven from the major population centers (9).
"I believe that my friends and I will be well if we can beat Boko Haram"
Youth force members interviewed by our team in late 2015 professed to be happy. CJTF volunteer Abba Musa (18) just finished his final exam (with five distinctions) and hoped for a future in the military, "defending the sovereignty of Nigeria". But he said he would also take a job as a police officer. His friend Hajja Gana said she expected to be able to get a job through the CJTF "after the war". "I believe in our mission. I believe that my friends and I will be well if we can beat Boko Haram," she says. Abba Musa now has a bulletproof vest, for which he is thankful. "It means that the soldiers don't want me to die," he says.
Vigilance with regard to the vigilantes still seems required though. Military and social experts warn of a "sorcerer's apprentice" effect similar to what happened after the Americans trained the Taliban in Afghanistan. "We must realize that these military trained and armed young people are also a potential time bomb," says a security expert, retired officer Salihu Bakari. "They have to get jobs after the war. Otherwise, they can pose a danger to the state."
Borno Judicial Commissioner, Shehu Lawan, however, thinks these evils can be overcome. "The youngsters mean well. We are now working to provide them with more formal training. Ultimately, the goal is indeed to have a youth force of 20 000, and to find jobs for them after the war. If there are not enough formal jobs, we will provide assistance to them to set up businesses."
Destruction and malnutrition
But Lawan may be a tad too optimistic with regard to the possibilities for new jobs and businesses in the area. Tens of thousands have been murdered in the north east since the Boko Haram insurgence started in 2006; an estimated two million have been driven from homes and villages. A majority of the displaced can't return home because villages, roads, fields, water and electricity supplies have been destroyed. In spite of funding drives, hunger reigns in the camps for the internally displaced: recent international relief reports stated that children have died of malnutrition in the camps, a tragedy already denounced by Radio Dandal Kura in October last year.
President Buhari himself has pointed at poverty and hunger as major factors in the rise of the Boko Haram insurgency to begin with. At the United Nations summit on climate change held in December last year he explained how climate change had increased poverty in the north east over the years and described how the slow drying up of Lake Chad, the north-east's main source of fish as well as water for agriculture, was connected to recruitment for Boko Haram. He narrated how traders in Baga, Borno's major trading hub, once transported hundred truckloads of fish out of town (10).
Today, he said, it's five.
CONCLUSION
Neglect, anger and 'the West'
It's easy to simplify the causes of terrorism and the best strategies to fight it. The factors in the rise of armed militancy in the past few years in the five countries we have reported on are complex and intertwined. But together, they tell a clear, be it multifaceted, story.
Poverty, in some places aggravated by drought as a result of climate change, plays a role; but poverty alone hardly drives people to commit acts of terror. For that to happen, anger -as a result of perceived or real abandonment, oppression or abuse by the powers that be- has to be present. Anger against 'the West' as a result of Western support for such powers – militarily and/or in misdirected development aid- has created fertile grounds for receptiveness to the anti-Western jihadi message in Nigeria and Kenya.
But poverty-plus-anger still don't necessarily equate to 'let's go the jihad way' then. There are plenty of armed groups who focus on ruling their own areas, be they bandits or nomads who yearn for a long lost kingdom. In Burkina Faso, a new phenomenon has made headlines in recent weeks: the Koglwégéo, locally grown instant justice vigilante groups with roots in local custom. Also in Burkina Faso, a revolutionary protest movement hates the terrorists as much as it detests the old West-supported elite.
The most common denominator in all our reports is, then, the need for fair, democratic, functional states that respect human rights. Wherever we went, we found, very simply, that marginalised populations are longing for good governance. They tend to take to the streets or take up arms -under whichever slogan or message- when they experience unfairness, neglect and abuse.
The way of the Burkinabé
We also found that these 'vulnerable populations' don't necessarily feel attracted to exclusively ethnic or religious messages. Most ethnic Somalis in Kenya simply want to be Kenyans. The example of the Muslims who, in a bus attacked by Al-Shabaab, shielded and protected Christians next to them with their own lives (1), is illustrating in this respect, as is the example of the Muslims who helped rescue hostages at Westgate, even when Kenyan police and army hesitated to act (2). Burkinabé progressives say a loud no to jihad; Nigerians in the Muslim north want to help a national, in majority Christian, army; neglected Malians in ravaged Timbuktu simply ask for help from anybody at all.
It is of course difficult to 'make good governance.' But dictatorial rule, extrajudicial killings, states of emergency and more general abuse hardly seem the way to go about it.
Extremists detest places where hearts and minds of many colours meet
It is in this regard perhaps also useful to recall the fact that the terrorist attacks in Paris, France, in November last year, were directed at precisely the places where any modern, multicultural, progressive would have felt at home: in the Bataclan theatre and the Le Petit Cambodge, La Belle Equipe and Le Carillon restaurants. Both extremist Islamists and extremist white supremacists detest such places where hearts and minds of many colours meet.
Perhaps, then, more should be invested in creating and celebrating such places and meetings, rather than in strategies aimed at further separation, limitation of freedoms, censorship and war-making.
http://www.bbc.com/news/world-africa-35151967
http://foreignpolicy.com/2015/09/20/nairobi-kenya-westgate-mall-attack-al-shabab/
Missed our investigation Feeding the Parasites. How donor campaigns are setting the fight against malaria back. Click here
Notes KENYA
(1) KNHCR report: www.documentcloud.org/documents/2718750-Kenya-Human-Rights-Commission-Final.html
(2) Idem.
(3) www.zammagazine.com/perspectives/arena/180-kenyan-investigative-journalists-terror-suspects
(4) cpj.org/2016/01/kenya-detains-blogger-for-two-days.php
(5) All cases from the KNHCR report. In the case of Isnina Musa, the Interior Secretary in charge of security, Joseph Nkaissery, commented that she had been a 'cook for Al-Shabaab' and that the security forces had nothing to do with her death. Nkaissery has also consistently denied claims of extrajudicial killings, calling even the KNHCR report 'not true.' http://nairobinews.nation.co.ke/news/nkaissery-mandera-woman-was-al-shabaab-cook/
(6) If it is true that in February 2016, 1500 'radicalised youth' came back to apply for amnesty as per the government statements in this story http://www.standardmedia.co.ke/article/2000192627/1-500-youths-recruited-by-al-shabaab-have-surrendered-declares-state/, the total of the exodus must have been even higher. On the amnesty instrument itself our correspondent observes that previous amnesties have resulted in similar government parades of 'deradicalised' youth, but that in most cases there is no practical re-integration programme and many 'deradicalised' ones disappear again, either –according to some claims- at the hands of the security forces or back to Somalia.
(7) afraf.oxfordjournals.org/content/114/454/1.full.pdf; also with thanks to Nic Cheeseman for mentioning the article here: http://www.nation.co.ke/oped/Opinion/New-laws-alone-wont-work/-/440808/2564180/-/6v2kuf/-/index.html
(8) www.securityassistance.org/fact_sheet/us-counterterrorism-aid-kenya

Notes SOMALIA
(1) www.documentcloud.org/documents/2719561-Human-Rights-Watch-Report-on-Abuse-in-IDP-Camps.html
(2) Out of thirty passers-by interviewed, eighteen said that Al-Shabaab was better at management (meaning the provision of security and rule of law) than the government. Four said the government was better and eight either did not know or did not want to respond. See: https://www.documentcloud.org/documents/2720922-Lower-Shabelle-Mini-Survey.html
(3) www.documentcloud.org/documents/2718782-Mogadishu-War-on-Terror-Survey.html
(4) See also https://www.documentcloud.org/documents/2718946-Middle-Shabelle-War-on-Terror-Survey.html
(5) cpj.org/killed/africa/somalia/. The graph shows how a first moderate peak in journalist killings occurred in 1992, with the first US-led invasion of Somalia. It went down to 'only' five in the decade between 1995 and 2006, which was a period of government of most of Somalia by the –rather Islamist- Islamic Courts Union (ICU). However, in 2006 the US backed another invasion of Somalia, this time by Ethiopia. That country and the US supported a Transitional Federal Government (TFG) which was also supported by Puntland in the north. Al-Shabaab (which means 'the youth') was then born from an ICU youth militia defending the ICU government. It has been fighting the TFG ever since, with journalist killings spiking to 23 between 2006 and 2011. Another 26 murders of journalists occurred from late 2011, when Kenya (supported by other western ally Uganda, and US-led AMISOM) invaded the country in the context of a 'war on terror' against Al-Shabaab.
Notes MALI
(1) www.documentcloud.org/documents/2719367-Mali-Human-Rights-Watch-2014-Report.html
(2) www.documentcloud.org/documents/2718727-Paix-Et-Securite-Fr.html
(3) www.documentcloud.org/documents/2718964-Etude-Sur-Les-Strat%C3%A9Gies-De-Dvp-%C3%A9Co-Et-Sociale.html

Notes Burkina Faso
(1) For instance here: http://news.reponserapide.com/2016/01/blaise-compaore-et-le-gouvernement-ivoirien-seraient-les-vrais-responsables-de-lattentat-terroriste-douagadougou/ The French journalist Leslie Varenne elaborated this theory in a piece she wrote for L'Ouaragan, a Burkinabè bi-weekly that loves conspiracies.
(2) www.mirastnews.com/2016/01/l-incroyable-accord-de-defense-entre-le-burkina-faso-et-la-france-les-militaires-francais-en-mission-au-burkina-beneficient-d-une-im
(3) centrafrique-presse.over-blog.com/2014/11/lu-pour-vous-avec-blaise-compaore-la-france-perd-un-allie-de-longue-date-devenu-encombrant.html
(4) www.lexpress.fr/actualite/monde/libye-quand-paris-suivait-kadhafi_1045204.html
(5) See for example Al Jazeera's series on the French African connection http://www.aljazeera.com/programmes/specialseries/2013/08/201387113131914906.html
(6) One particularly toxic character in this choir is Jean Guion, a French national and a prolific habitué on Twitter. While the corpses from the attack on the Kwame Nkrumah Avenue were still in the morgue, he sent a glowing tweet to the effect that this was "the price to pay" after the fall of his dear beloved friend, Blaise Compaoré (Guion was nicknamed 'Blaise's praise-singer'.) The self-styled champion of the French language worldwide was made a Grand Officer in the Order of Burkina Faso in December 2011 for his tireless lobbying for the then ruling clan.
(7) www.lemonde.fr/afrique/article/2016/01/18/menaces-dans-le-sahel-ouvrons-les-yeux_4849094_3212.html. In a private lecture at the French Institute of International relations in Burkina Faso in July 2012, Bigot had already told his audience that Burkina Faso under Compaoré was going the way of Mali precisely because the government of the day was corrupt and dealing with criminal gangs. He was fired as a result, not in the last place because the Burkinabè authorities protested long and loud about Bigot's words to his boss, the then foreign minister Laurent Fabius.
Notes Nigeria
(1) http://www.bloomberg.com/news/articles/2014-07-15/nigerian-troops-say-corruption-saps-will-to-confront-islamists
(2) https://allafrica.com/stories/201506300050.html
(3) http://www.irinnews.org/news/2013/12/12/civilian-vigilante-groups-increase-dangers-northeastern-nigeria
(4) https://www.documentcloud.org/documents/2724139-Nigeria-Civilians-in-Conflict-Report.html#document/p14/a280289
(5) Idem., see note 'Military seen as aggressor' on page 14.
(6) http://africanarguments.org/2016/01/05/boko-haram-is-not-defeated-but-buharis-strategy-is-working/
(7) http://ends.ng/vice-president-professor-yemi-osinbajo-speech-at-northeast-humanitarian-multi-stakeholders-engagement-maiduguri-borno/
(8) http://dailypost.ng/2016/07/17/%E2%80%8Ebuhari-saved-borno-from-being-a-boko-haram-state-shehu/
(9) https://africacheck.org/reports/is-president-buhari-correct-that-boko-haram-are-not-holding-any-territory-in-nigeria/
(10) http://www.vanguardngr.com/2015/12/buharis-strong-case-for-lake-chad/