Building collapses, and the tragedy of groups of survivors digging through rubble and shoving broken concrete beams to unearth relatives, friends and neighbours, have long been a familiar sight in places like Nairobi, Lagos, Dakar, and Accra.
There have been hundreds of such disasters that weren't prompted by an earthquake or flood, but were simply due to sloppy construction. Data is sparse, but the number of victims, from deaths to severe injuries to people who lost homes and livelihoods, likely runs into the hundreds of thousands. The root cause: an almost total lack of oversight over bad building practices, in spite of numerous state agencies who are tasked to do just that.
Increasingly, professional associations of builders and engineers, civil society, the public in general, and the media are not accepting it anymore.
Kidfarmaco building site, Kiambu County, Kenya, 10 May 2023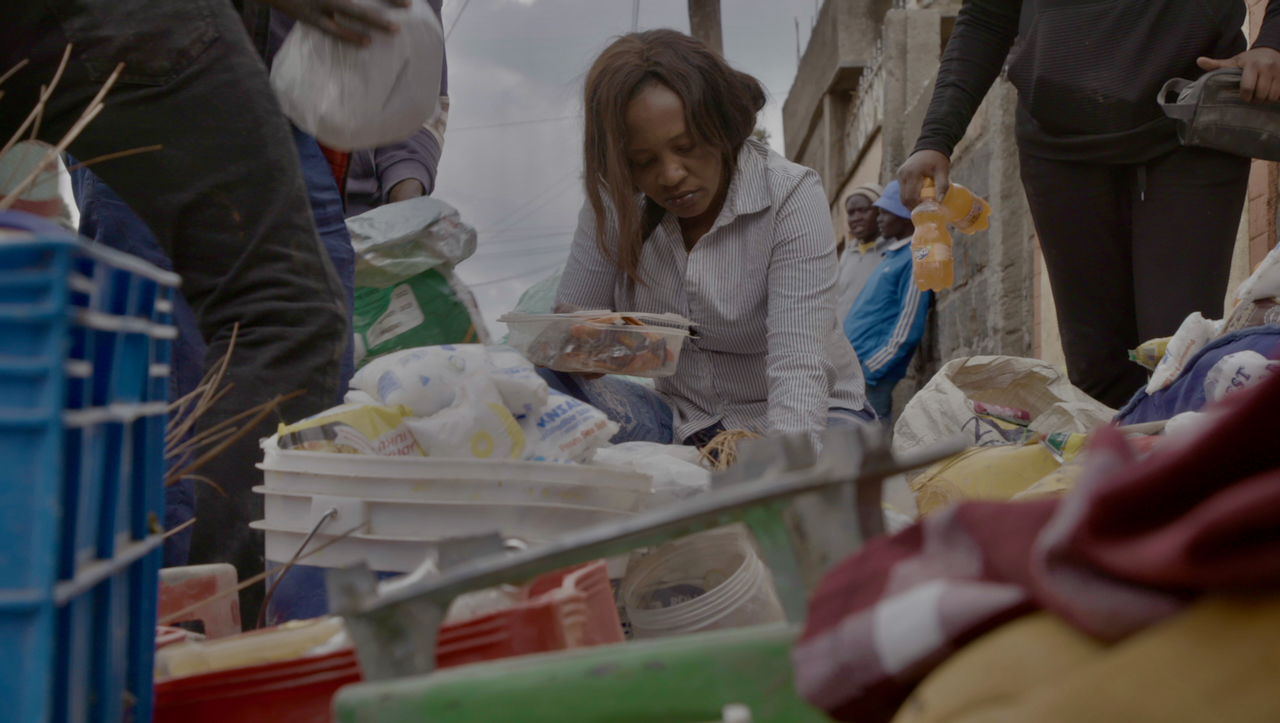 For four arduous days, shopkeeper Mary Muthoni has toiled to salvage fragments of her former life, buried beneath the rubble left from the collapse of the four-storey building where she lived and, in a partitioned space on the ground floor, ran her groceries shop. Everything changed on Saturday, 6 May 2023, when "a construction worker working nearby screamed and told me to run, then grabbed me and pulled me out of the shop," she recalls. "It happened so fast, all I could see behind me was dust."
There is endless construction going on in Kikuyu, Kiambu County, where Muthoni lived and worked. Only 29 kilometres away from Nairobi's bustling central business district, quiet, serene, and green, it is a popular choice for building developers and individuals who want to build their businesses and houses away from the city. The only problem is that, according to official reports, eighty percent of buildings here do not have the correct approvals. The county has the highest number of collapsed buildings in Kenya after Nairobi itself.
Ita-Faaji, Lagos Island, Nigeria, the same day
5,400 Kilometres to the west, in Nigeria, Joshua Ogunsanwo, 13, still walks with a limp after his primary school, located on the fifth floor of a Massey Street building, came down in an avalanche of rubble on 13 March 2019. The boy was treated for his fractured leg and thigh with an implant, but his grandmother, Mrs Omotunde Ogusanwo, never made enough from her small charcoal store to pay for its removal, scheduled for one year later.
The money, the equivalent of US$ 1,850, should have been paid by the Lagos state government, which had promised to fund all the medical expenses of those injured in the collapse. But these promises were not kept. Doctors say that removing the implant now, after over four years of bone growth, would be technically difficult or even impossible. Hence the limp.
Still, Joshua was one of the lucky ones: nine of his schoolmates died.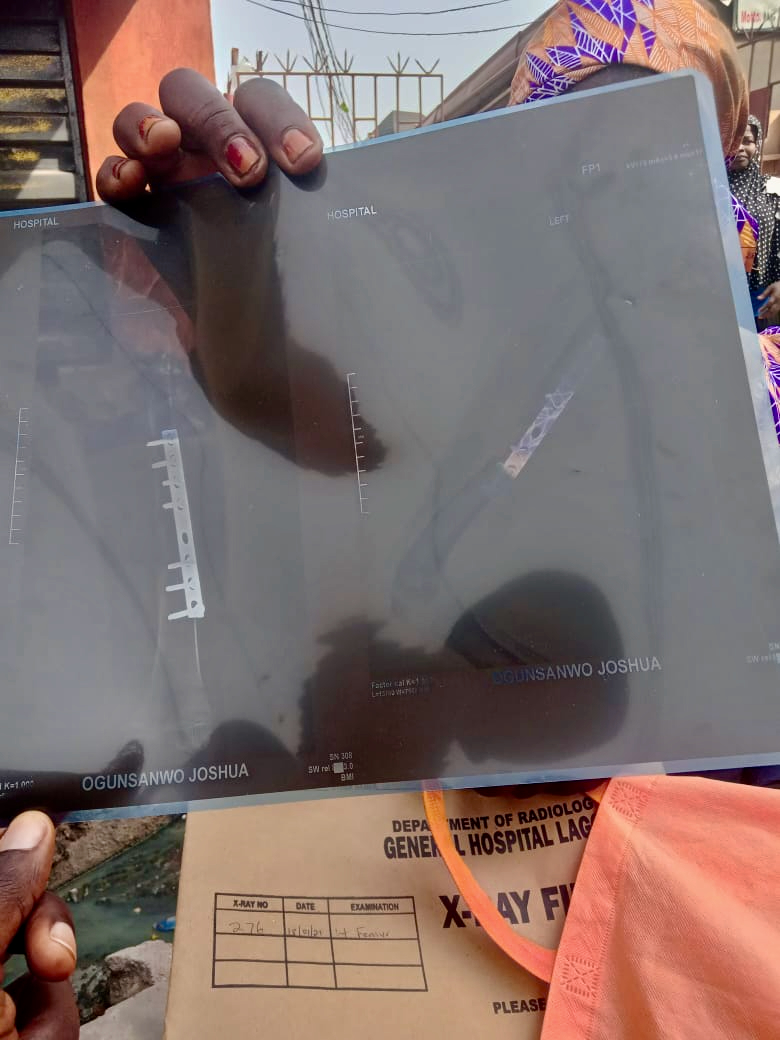 A cursory check on building collapses on the African continent reveals that the causes are almost always the same: diluted cement, inferior materials, lack of adherence to regulations, building too many storeys on bad foundations, etcetera. Lagos State, Nigeria, has an especially bad reputation for this. No less than 326 collapses have been counted here since 1974, and a calculation by an advocacy group of built environment professionals, the Nigerian Building Collapse Prevention Guild (BCPG), counts over a thousand lives as lost in these disasters in this state alone, with many more moderately to severely injured. The Brookings research group in the US reports that over 6,000 households were displaced and property worth US$3,2 trillion was lost to building collapses in Lagos State between 2000 and 2021.
A construction worker had seen the collapse coming
It's not that nobody sees the collapses coming. On the contrary: while Raquel Muigai is observing Mary Muthoni's search for her belongings among the rubble, a construction worker approaches her from nearby and tells her in a trembling voice that there had been "tell-tale signs on the beams" as early as two weeks before the collapse. "The columns appeared visibly bent. A building only does this if construction was done poorly," he says. He adds that he had "whispered to a colleague that this building was going to collapse" at the time, but "no one really took my statement seriously. They all continued with work as usual." He had since left the site for another construction job, but has come back just to check if his fellow workers have all been accounted for.
Raquel Muigai knows better than to ask why the man never made a bigger noise at the time, or why he asks for anonymity. Work in construction here depends on the whims of developers, and with a reputation as a troublemaker, you might be unemployed for a long time.
Undercover
Meanwhile in Lagos, Nigeria, Omolabake Fasogbon has been going around undercover, posing as an aspiring house builder. She, too, has met many such workers and officials, collaborating in an unsafe system on construction projects that never had a permit to begin with. But "prospective property owner" Fasogbon discovers that it is practically impossible to get a legal permit in the first place. She has to negotiate with no less than five agencies, each of which presents her with more hoops to jump through: an obligatory report on this, an expensive clearance certificate on that, a check form on yet another thing, all in all totalling about 25 requirements to obtain a building permit from just one agency, after which one still has to go through the other four.
The cost of each requirement can be as high as the equivalent of US$2,175, not including the cost of the government-issued permit itself, calculated according to structure size. Together, it is many times more than middle- and lower-class builders, eager to construct a roof over their heads, can afford. As a result, in the words of spokesman Edidiong Ikpoto of the Lagos State Chapter of the Nigerian Institute of Building, "eighty percent of over 1,4 million formal houses in Lagos are without permits, hence substandard."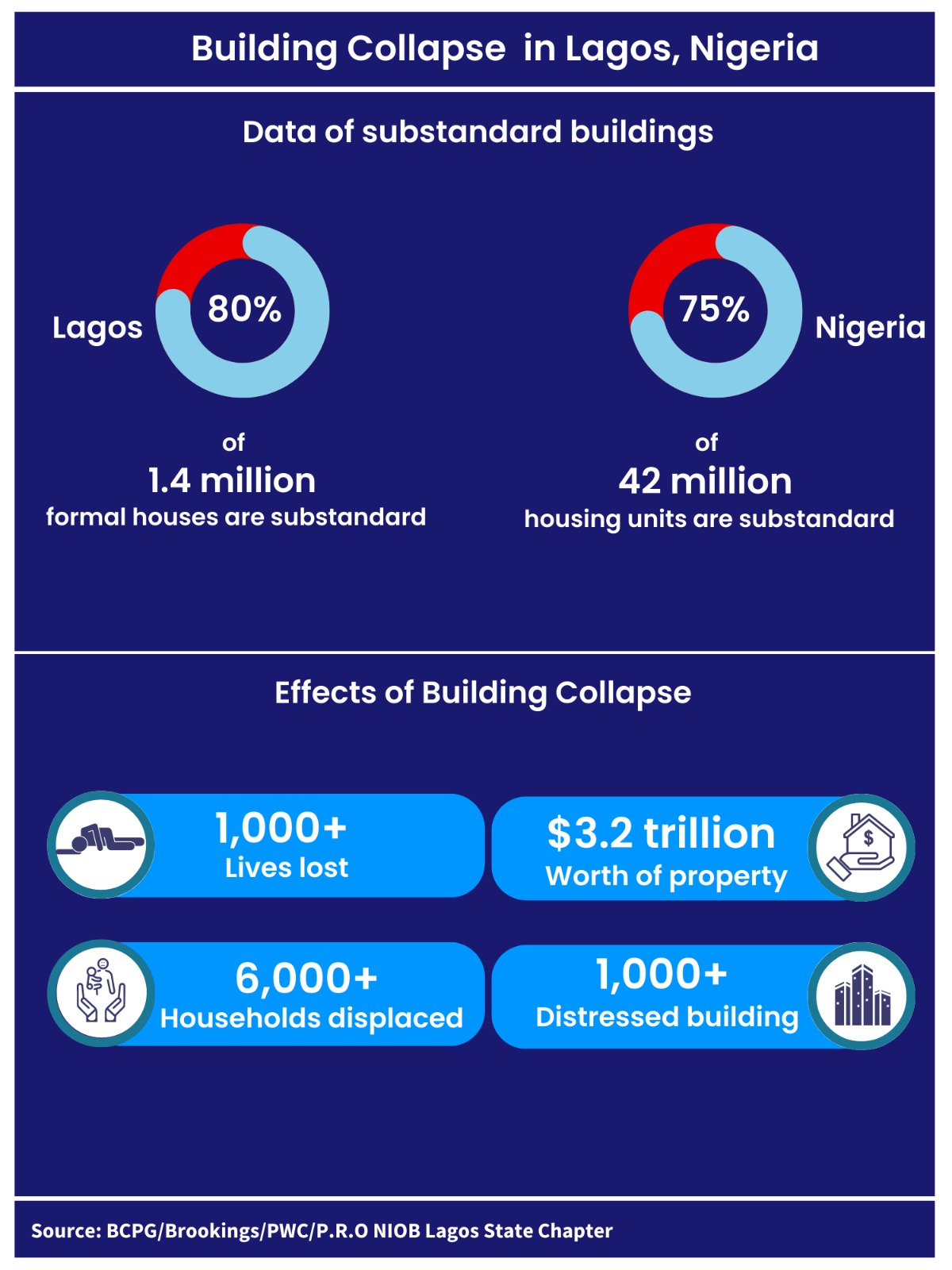 "Nobody will check there," the official said
"It is better to just do it on the side, madam," Fasogbon is told more than once. Going the corrupt way will cost her a fraction of the official costs, and many a bureaucrat is eager to help her out. "Go build there," a nice agency man points to a slightly remote plot. "No one will check there." Fasogbon discovers that "they" hardly check anywhere, actually. "Our team is supposed to monitor for errors on the permits, but when we point them out to our sister agency, they fail to act," says a staffer at one of the five, who begs to remain anonymous. Trying to find out which of the five agencies is the ultimate authority yields no result.
Remarkably, as Fasogbon digs deeper into Lagos State's construction history, it turns out that this complicated system, far from being an unintentional ballooning of bureaucracy, has been put in place by design. The new Lagos State Urban and Regional Planning Development (URPD) act of 2010, presented as a solution at the time, had split the Ministry of Physical Planning and Urban Development – which used to be the only authority – into three new different agencies, in addition to an already existing two. Now, five agencies, with separate and overlapping mandates, each report to the state's Commissioner for Physical Planning and Urban Development. But since the aspiring builders of Lagos don't get to approach the Commissioner directly with their troubles, they remain stuck in an endless merry-go-round between the five.
The new law made it worse
Fasogbon finds that the new law of 2010, rather than mitigating the collapse risk, has actually made it worse. A veritable surge in illegal construction with, according to former BCPG President Kunle Awobodu, a "monthly rise in building collapse," ensued. In the ten years between 2010 and 2020, no fewer than 100 buildings collapsed in Lagos, including the Itafaaji building, in which Joshua Ogunsanwo was injured and nine of his schoolmates died.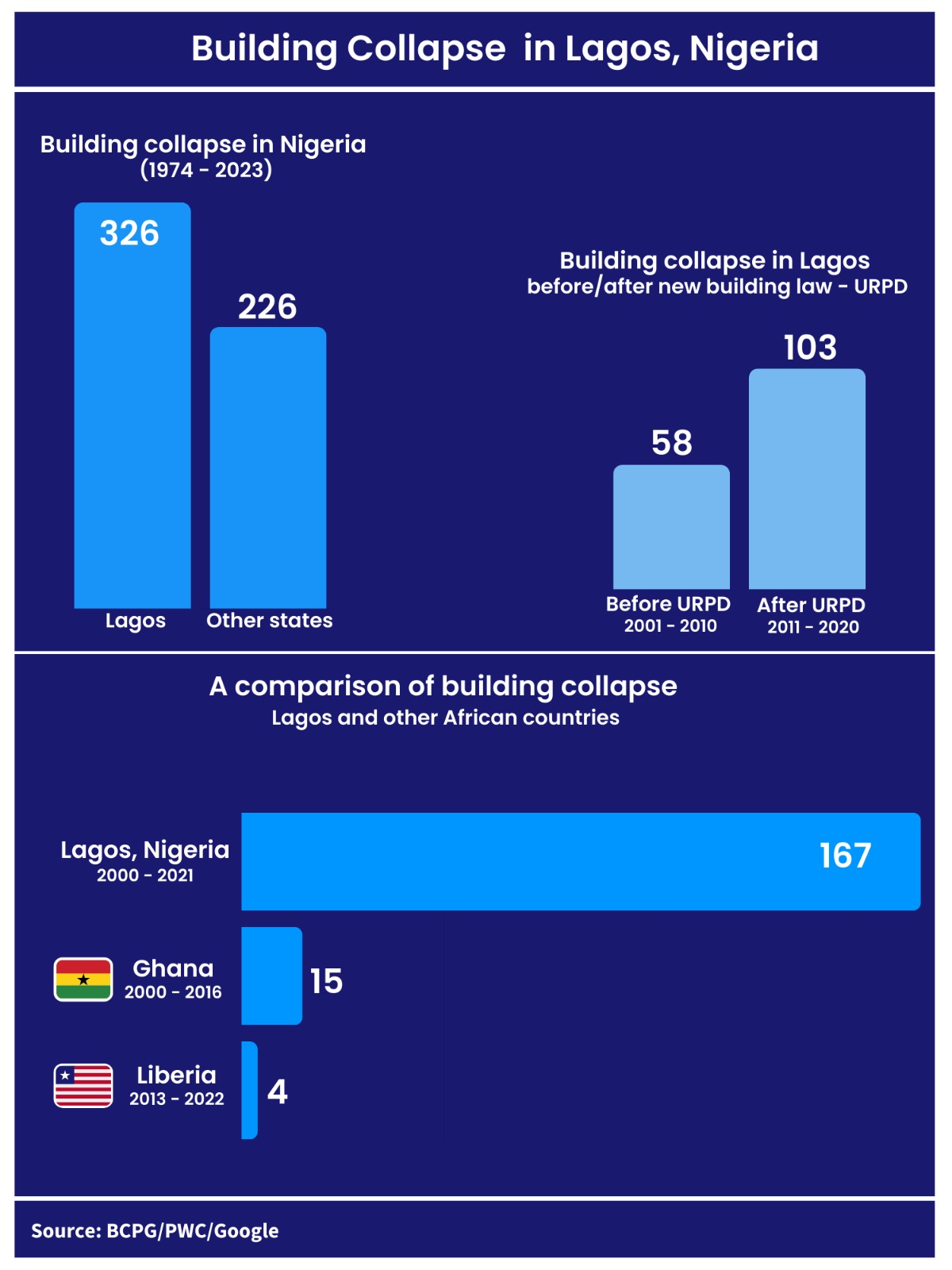 A monthly revenue target
An unintended consequence of a poorly conceived solution? Maybe, but the rise in permit costs could also have been intentional. An Urban Planning Department paper obtained by Fasogbon, crafted like a company balance sheet, addressed to the General Manager of one of the agencies and titled "Monthly Revenue Target for the Year 2022," details permit income targets for one of the agencies for the month of May, 2022. In just one local government area out of 21 other such areas in Lagos, the target is set at the equivalent of about US$ 60,000. The document also mentions that a few district offices did not surpass their monthly target. "Officials who fail to meet this target are either sanctioned or pressurised to make more money from property owners around them," says a source who works at the agency in question.
Joseph Akande, chairman of the BCPG in Lagos, is one of many who are speaking out against the practice. "The government has commodified regulations which should be a social service," he says, frowning. "It must, as a matter of urgency, reduce its fees to encourage property owners to do the right thing."(1)
Meanwhile in Kenya, Raquel Muigai has found that, despite the county government being formally in charge of stopping illegal building, it rarely manages to do so. Salome Wainaina, the Lands, Housing, Physical Planning and Urban Development Executive Committee Member (CEC) in the Kiambu local authority, admits that illegal construction is a big problem and announces plans to increase inspection visits to building sites as well as a hunt for "unauthorised individuals" in the county administration who might be approving illegal projects. But three of the county government's own building planners tell Muigai, ruefully, that any such measures will hardly matter.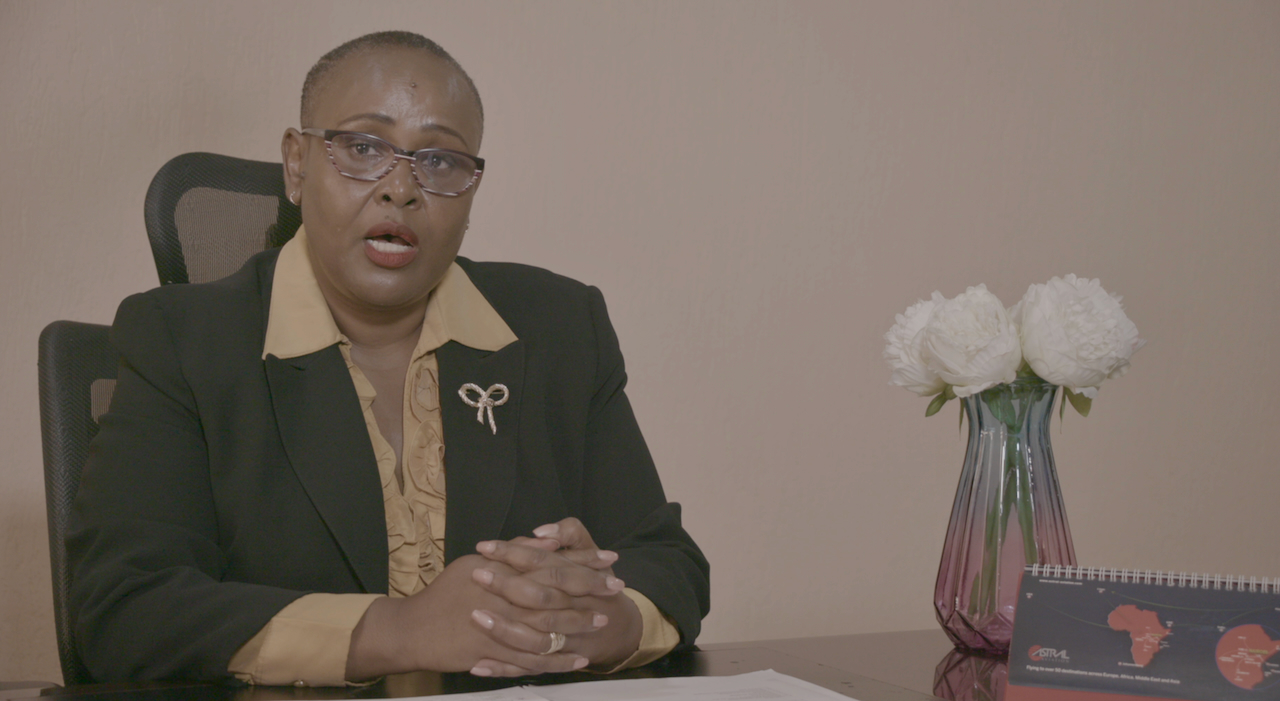 The Kidfarmaco construction had persisted against all warnings
Sitting safely out of sight in Muigai's parked car, they reveal that in the case of the four-storey structure in Kidfarmaco, Kikuyu, where Mary Muthoni lived and worked, an inspection had already been done and a suspension order was in place, weeks before the building collapsed. But construction had persisted against all warnings. "A developer can easily manipulate the system by bribing other planners," the three explain, "or by using his strong ties with influential political circles within the county to expedite the approval process."
Functional failure
Just like in Nigeria, there is no hierarchy of accountability within Kiambu County: not one responsible director who might be questioned when construction happens illegally. And, like the federal States in Nigeria, the counties in Kenya are independent; the national government exercises little oversight, mainly through parliament.
Kenya does have a National Construction Authority (NCA) that is empowered to suspend bad construction. It can even take sloppy developers to court. But this is an enormous task. The NCA's own 2022 report "On the Failure and Collapse of Buildings in Kenya" concludes that there is a staggering "0,35 probability" – a slightly higher than 1 in 3 chance – of "functional failure" of any construction in the country. Perhaps unsurprisingly, the same report reveals a startling lack of conclusive investigations carried out in Kenya, with many cases lacking clear records of the actions taken. In the period from May 2022, according to NCA director Maurice Akech, the Authority managed to get 52 cases related to failure of construction adherence by developers to court. "From these, there have been two successful convictions with three cases being thrown out," he says. "The others are still in court." Akech sees cause for optimism, saying that "the situation has got better over the years following awareness among the public." But with around 18,000 building contractors active in Kenya, in a market of an estimated US$ 17,3 billion in 2023, and a prospective "functional failure" of one in three, the arduous inspection-suspension-judiciary route seems hardly sufficient to speedily stem sub-standard building in the country.
"You should be charged with murder"
Charles Hinga, Principal Secretary for Urban Housing and Development in the Ministry of Lands, Housing, and Urban Development at Kenya's national government, also professes to be upset about the situation. "If a building collapses and it has been flagged and people die, you should be charged with murder. But how many people have you seen being charged with murder?" he asks Raquel Muigai angrily. "And when the inspectorate recommends a demolition, individuals rush to court, obtaining an injunction that halts any further action (against them). This is what happened in the case of the Kidfarmaco building. It is a broken system, from the judiciary to the professionals and ultimately the county. How does a building emerge from thin air? It is because someone has lined pockets. The counties are the biggest problem. They are the ones who approve those buildings."
Asked whether the national government, or even Hinga himself, could do something about the bad governance in the counties, even if these are formally independent, he says that a consequence management system should be introduced in government, whereby counties could be held responsible. "That is a serious conversation we must have."
A "few bad eggs"
Meanwhile in Lagos State, Housing Commissioner Bambgose-Martins, who is in charge of the five building agencies in the state, is of the view that just a "few bad eggs" are responsible for the entire situation, and that these will be disciplined by the Lagos Public Service. "We run a whistle-blowing platform and a complaint box, as well as a massive training and re-orientation programme for our officials. And we are digitising physical planning processes, which will reduce human interaction that engenders corruption." Asked about the complex five-agencies system, Bamgbose-Martins says he will investigate, but rules out a merger. "(We will) strengthen these agencies … rather than relapse into the old order." With regard to the lack of checks on construction sites, he asks: "You don't expect us to be everywhere at the same time, do you?"
Owners of collapsed buildings must simply be taken to court, he concludes, but when asked to mention any cases of such judiciary sanction, he tells Fasogbon to contact the Ministry of Justice.
Lagos State statistics show that of 326 collapse incidents in Lagos since 1974, only two property owners were tried and convicted.
No accountability for the Ikoyi collapse

In the case of a tragic collapse in Ikoyi, Nigeria on 1 November 2021 that killed 46 people, no one has been held responsible to date, even though culprits were identified. Former Council for the Regulation of Engineering in Nigeria (COREN) president Ali Rabiu, who helped investigate the collapse, says COREN requested the prosecution of several individuals to the (national) Federal Ministry of Works and Housing at the time. "Unfortunately till now, nothing has been heard. And we can't lay a charge before the court unless they instruct us. You can quote me anywhere that I told you this."

When contacted for comment, Federal Minister for Works and Housing Babatunde Fashola, through his Special Adviser on Communications Hakeem Bello, referred ZAM to the Ministry's Director of Public Buildings and Housing, Solomon Labafilo. Labafilo then advised us to talk to the director of the Engineering Services Department at the same ministry, Felix Ebuzòeme, saying: "The COREN report wasn't sent to us (but to them)." Ebuzòeme however only sent links to previously published stories on building collapses in response to questions. When prodded further, he stopped responding.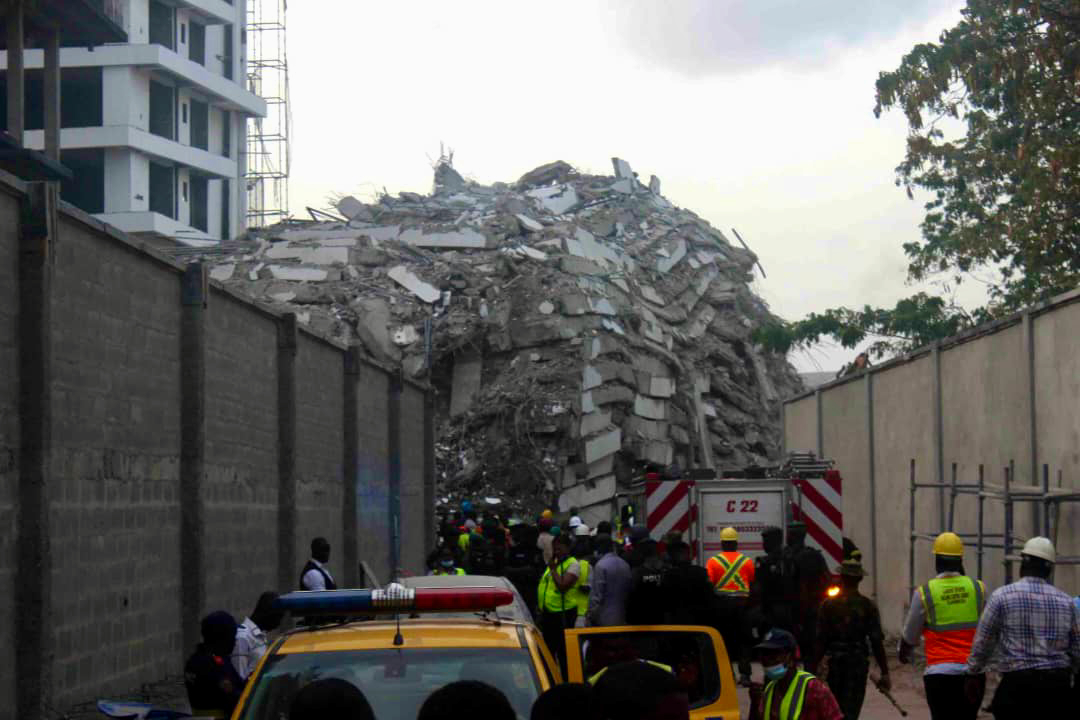 "People will point out issues when they arise"
At ground zero, meanwhile, many have suggested ways out of the universe of disaster. Besides simplifying the systems and establishing clear accountability, Nigerian BCPG's president Joseph Akande feels that the government should also attract professional skills and involve private professionals "who are cautious of their name and practicing license" in regulatory tasks. In Kenya, National Construction Authority director Maurice Akech hopes that "creating awareness among developers and the public, and making construction information available," will "enable people to point out issues when they arise."
Six more victims
But to get authorities to follow up on such "issues", the serious conversation on consequence management, as envisaged by Charles Hinga, may still need to happen.
In the meantime, the spectre remains. On the night of 19 June 2023, a three-storey building under construction collapsed in Kenya's Murang'a County, killing three construction workers and injuring three others.
(1) World Bank and other reports show that reducing costs and complicated administrative demands have resulted in more property owners doing the right thing, and therefore less collapses, in Liberia and Malawi.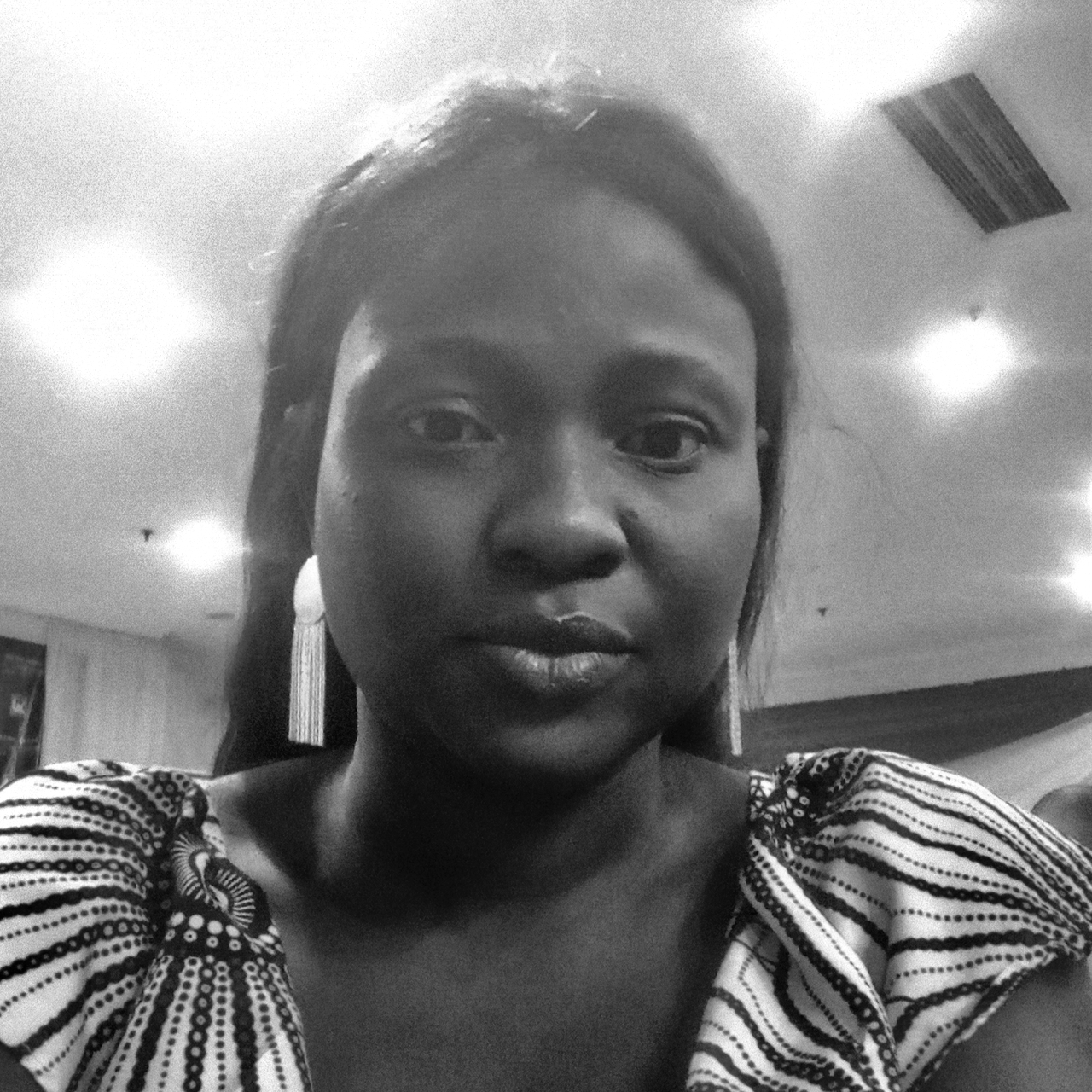 Omolabake Fasogbon is a data and investigative journalist with Thisday Newspapers, Nigeria, whose works have exposed corruption and human rights abuses. Her report "EndSARS: How Lagos Government Gambles with Corpses of Victims"  highlighted the government's reluctance to release the bodies of Nigerians killed extrajudicially during a public revolt against bad governance. The report was later used by activists and the wider public to campaign for justice for the bereft. Fasogbon's work has gained the coveted Wole Soyinka Investigative Journalism Award in Nigeria, while she was also the sole Nigeria nominee for the Cancer Journalism award in Italy.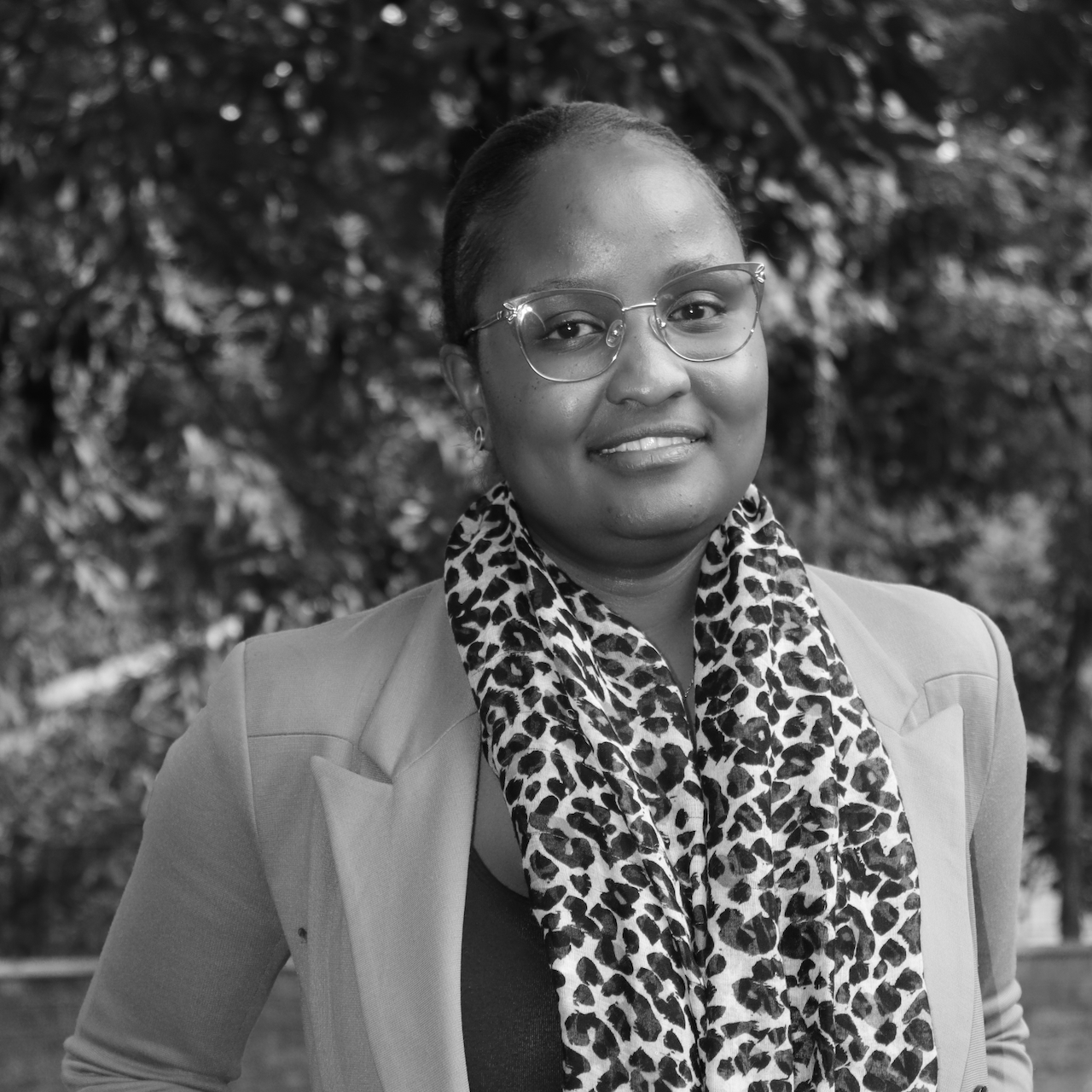 Raquel Muigai's work at Africa Uncensored, an independent media house in Kenya that partners with ZAM, has earned her, inter alia, the KAS Media Africa Award for Local Journalism, the Sustainable Development Goals Kenya Award, and the African Climate Change and Environmental Reporting Award. She has also been recognised by the Media Council of Kenya for her work. An alumna of the 2022 Women in News Leadership Fellowship, Raquel Muigai is a corp member for the 2023/24 Report for the World Cohort, reporting on climate change as well as a member of WanaData, Africa's first peer network of women data journalists and scientists.

Take a look at a photo essay about The Algiers House of Cards.