On a misty spring morning in Paris, 29 March 1988, Dulcie September had just visited the post office to collect mail for her office in France, where she served as a Chief Representative of the African National Congress. As she pressed the lift button to the fourth floor, an assassin was lurking in the shadows.
The news of the murder of Dulcie September sent shock waves across the world, the ANC and the international solidarity movements with the struggle against apartheid. In France, thousands of people went to the streets to express their anger. Despite police investigations, the killers were never caught, and the background of this gruesome act never unravelled.
In both a powerful documentary and a political crime thriller, "Murder in Paris", South African director Enver Samuel attempts to expose layers of deceit, and hidden agenda in the unsolved mystery of Dulcie September's murder. The documentary is partly inspired by Evelyn Groenink's bestselling book "Incorruptible", published in 2018. ZAM's investigations editor is also one of the interviewees in this documentary.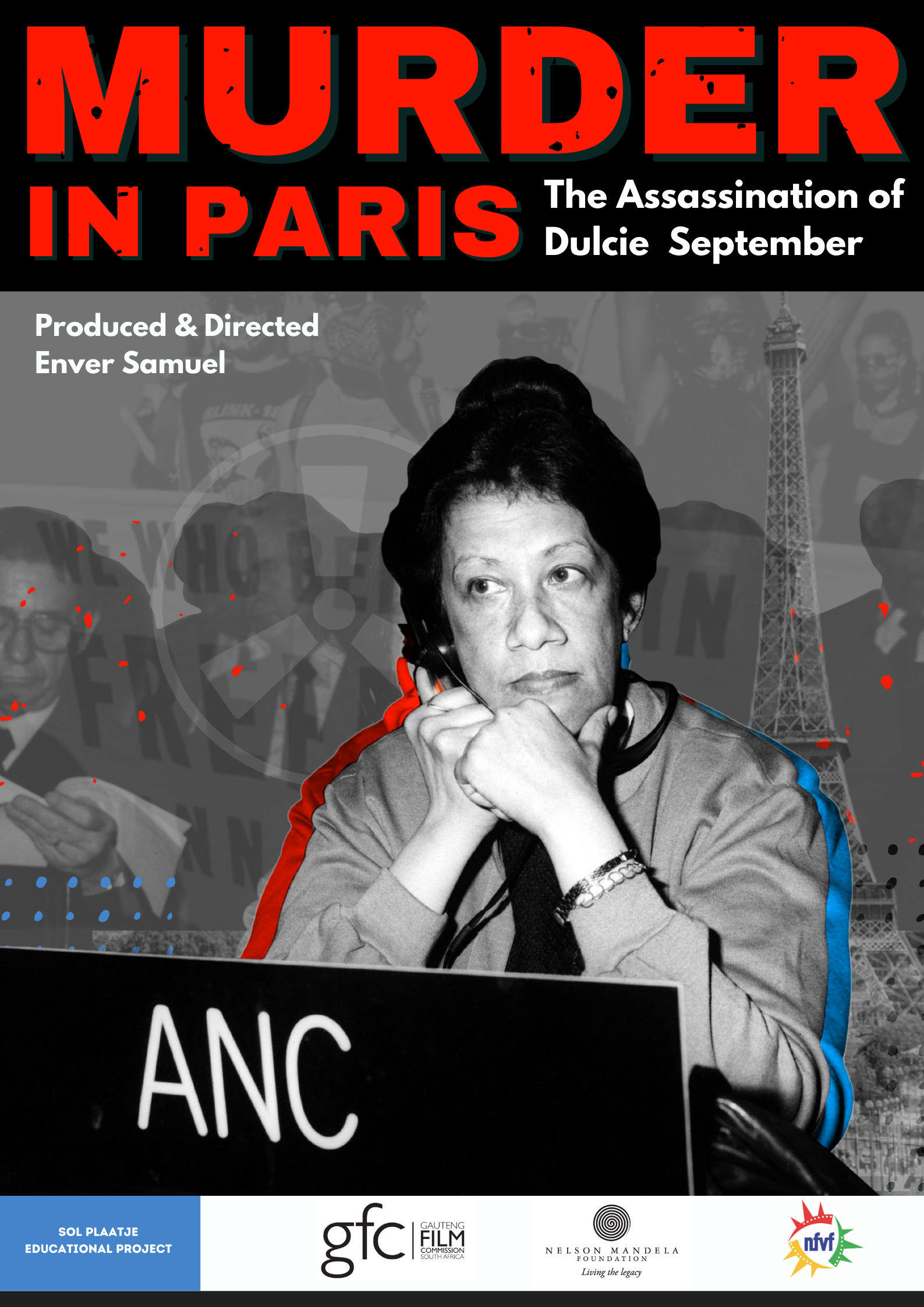 As part of our Studio ZAM programme, ZAM will host an exclusive screening of the documentary. Director Enver Samuel will attend the screening and reflect on the documentary in a Q & A afterwards.
Date & Time: Friday 24 March, 2023, 20h00
Venue: Studio ZAM, Tussen de Bogen 66, Amsterdam
An RSVP mail to This email address is being protected from spambots. You need JavaScript enabled to view it. will be appreciated.
Watch the trailer here.
Please sign the petition Justice for Dulcie, calling for the French Minister of Justice to re-open the investigation into Dulcie September's assassination here.
----
Save the date!
Wednesday 12 April 2023. Exclusive screening of A New Country, by South African director Sifiso Khanyile. 25 years after its birth as a democratic South Africa remains the most unequal country in the world. Reflecting on this period of liberation, disjointedness and continued resistance are a wide spectrum of its everyday citizens.