ZAM's investigative journalism partner, the African Investigative Publishing Collective (AIPC), once again made its presence felt at the yearly African Investigative Journalism Conference, held 29-31 October in Johannesburg. Firstly, keynote speaker Anas Aremeyaw Anas, Ghana's famous undercover journalist, explained how African realities impact on the work of investigative journalists on the continent, where undercover reporting is often the only way to get close to authorities and their wrongdoing. He introduced the work of the AIPC as an example of viable homegrown African investigative journalism that was in touch with reality and achieving important results.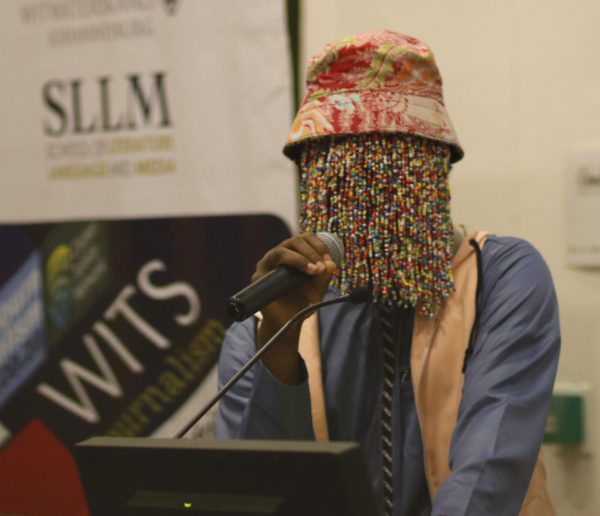 Also in Johannesburg, presenting two separate sessions, Mozambique's fearless AIPC member Estacio Valoi talked about his 'ruby plunder' series (serialized on the ZAM website in 2017) and the hard-hitting 'Pastor Roy' expose on orphan abuse, also published on ZAM (as well as elsewhere). Not to be outdone, West African AIPC colleagues Maxime Domegni, David Dembele and Christian Locka highlighted their 'Panama Papers' and other contributions that added to what is already an impressive volume of work on tax evasion in African countries: not just by multinational companies but also (and often first and foremost) by ruling politicians themselves. And the Premium Times team of Dapo Olorunyomi, Musikilu Mojeed and Emmanuel Mayah, who helped found the AIPC, showed how they traced the killings of citizens by the Nigerian security police and military.
Another very special occasion was the presentation of a new anthology on investigative journalism in southern Africa. As was the case with the pan-African anthology published last year, AIPC members' work was highlighted in this one too: this year it was the turn of Botswana's Tshireletso Motlogelwa, who had partnered up with Italy-based Matteo Civillini, for the investigation into Botswana arms deals, and of Estacio Valoi and his ruby plunder work (see above).
There was, of course much more impressive work showcased than by AIPC members alone. The Nairobi-based Africa Uncensored team presented their recent documentary on how South Sudanese generals and politicians found a safe haven for themselves in Kenya, along with millions of looted dollars from their war-torn and desperately poor home country. Amabhungane from South Africa received well-deserved accolades for their work on Jacob Zuma's kleptocracy and its Indian businessmen friends, the Guptas. Nigerian Wole Soyinka award winner Fisayo Siyombo shocked the audience with his investigation into theft of food by officials in refugee camps and fellow Nigerian Ruona Meyer presented her and Africa Eye's award-winning 'Sweet sweet codeine' documentary on a criminal cough syrup racket in her country.
The exchange between Africa's top investigative journalists resulted in a new plan for a pan-African structure. A meeting was held between representatives of Anas Aremeyaw Anas' Tiger Eye; Premium Times; Africa Uncensored; and the AIPC to start discussions about a pan-African IJ Alliance. It was envisaged that such a platform could enable exchange and joint investigations throughout the year, increasing the pressure on corrupt and abusive leaders In Africa as well as on their international criminal, business and political friends.
The AIPC, for its part, kicked off three new multi-country investigations: one on the corrupt siphoning off of state budgets by unscrupulous politicians; one on the identities and methods of those 'wealth managers' who help stash the illegal financial gains either off shore or in properties; and one on the desperate poverty of (mainly female) citizens who have to resort to sex work to feed themselves and their children. Stay tuned, when ready, all investigations will be published in ZAM.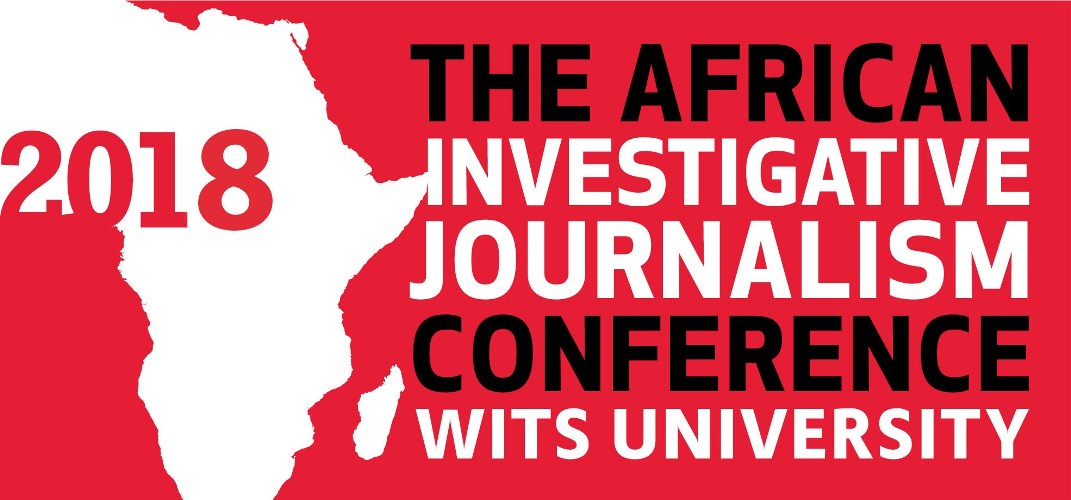 Remarkably, there were several positive notes at the conference regarding the social impact of Africa's published investigative stories. The most celebrated example was the demise of kleptocrat Jacob Zuma in South Africa, a feat justly attributed in great part to the excellent and persistent work of investigative journalists like the Amabhungane. Furthermore, Ivory Coasts' Selay Kouassi (of 'Fair Trade Rip-Off' fame) reported that Ivory Coasts' parliament has increased scrutiny of its government officials with regard to corruption; Zack Ohemeng Tawiah of Ghana was happy to announce that, after a year of bloodbaths on the farm lands, his government is now protecting farmers from marauding cattle herders and Vanessa Offiong from Nigeria told her colleagues that even grassroots work among clinics in her country had paid off: women were now receiving better antenatal health care and treatment, and 'they aren't dying anymore.'