An unforgettable event! On Sunday February 5th 2023, many, many speakers and listeners, performers and public, change-makers and creatives joined us in the International Theatre Amsterdam for FACE FORWARD – stories for change. With all the talks, meet & greets, performances, books, art and films, as well as the 4th edition of the ZAM Nelson Mandela Lecture, the festival offered a banquet of thought-provoking perspectives and artistic excellence, from Africa and beyond.
Thanks to all who showed up and spoke up, in speeches, talks, presentations, performances, screenings and Q&As. Thanks to our organising team for producing such an inspiring and urgent get-together. Thanks to the designers who made it all look so good. Thanks to all our guests and to the many members of ZAM's network of African creatives and change-makers who enthusiastically shared their ideas, experiences and connections. Thank you, too, to ITA for having us. Thanks to the cooks who filled our stomachs during and after the event. Thanks to Athenaeum Zuidoost for offering our audience the best of books. Thanks to the media who covered FACE FORWARD. And last but not least, thanks to Gemeente Amsterdam, Postcode Loterij Nederland, Vevam Fonds, Stichting Democratie & Media, Studio Marlene Dumas and the Van Ewyck Foundation for their financial support.
If you missed out this year, don't worry- a recording of the ZAM Nelson Mandela Lecture will be released soon, alongside a photo and video archive of the day.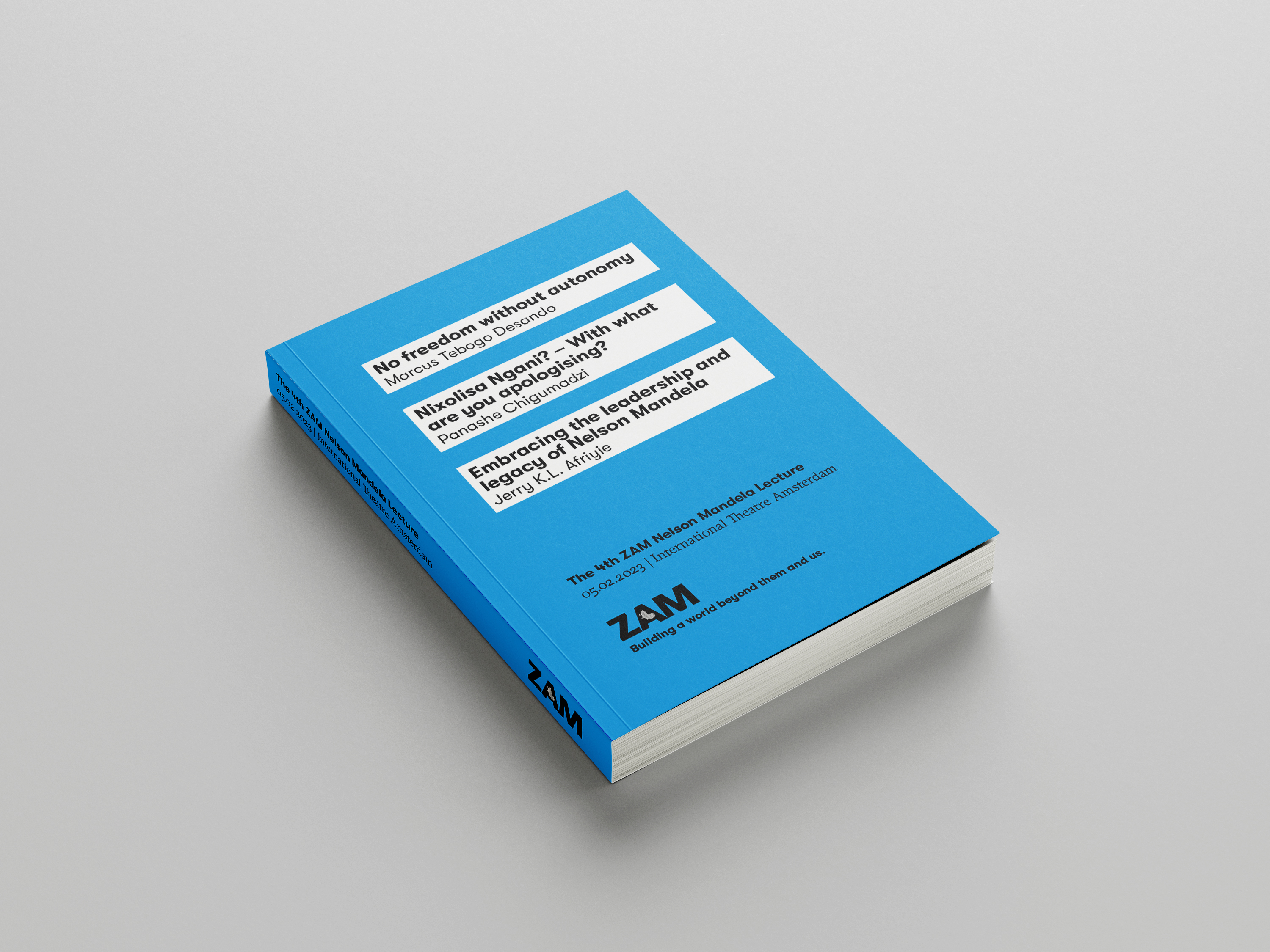 A booklet featuring the whole texts of this year's ZAM Nelson Mandela Lectures by Jerry K.L. Afriyie, Marcus Tebogo Desando and Panashe Chigumadzi will be available in March.
"The autonomy Mandela fought for made it possible for me to rise within the ranks with very little fear of being discouraged or even denied." - Marcus Tebogo Desando
"Therefore, in this 21st century moment of so-called apologies and acknowledgements, we must think the "unthinkable" and demand the "impossible" of this world." - Panashe Chigumadzi
"Do we really expect that Mandela could, single-handedly, in one lifetime, rectify all that apartheid had trampled and mostly irreparably destroyed? Take it from me: it always takes much longer to put something right than to destroy it." - Jerry K.L. Afriyie
The FACE FORWARD festival and the ZAM Nelson Mandela Lecture in 108 seconds! Awaiting the full video registration here's already a very, very quick recap, produced by Studio HER.
And finally, we at ZAM would love to know what you thought of the day. If you have any ideas, comments or suggestions to help us make next year's event even better, please send them to us on This email address is being protected from spambots. You need JavaScript enabled to view it.
Here's our gallery with pictures of our momentous event. Meet the speakers, performers, audience, art, books & more. Pictures © Elzo Bonam.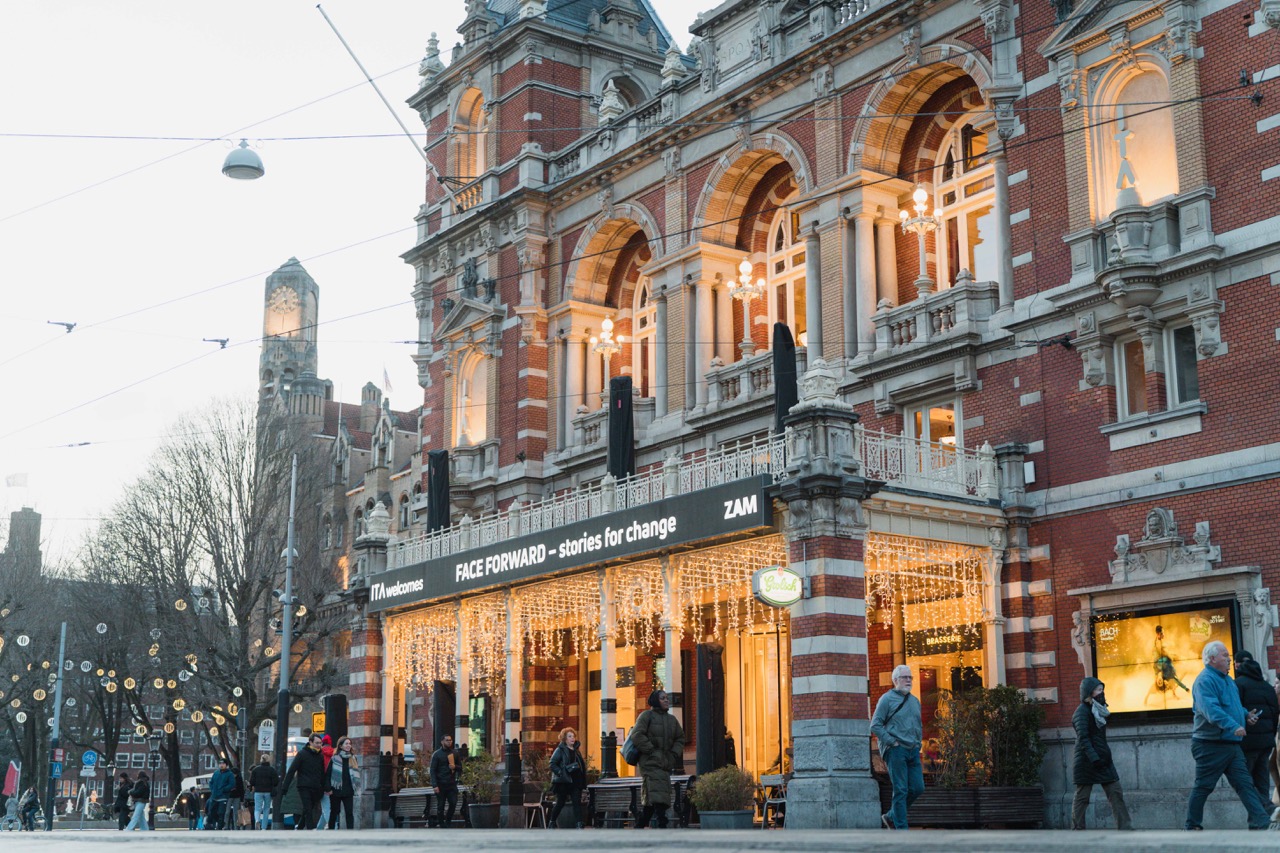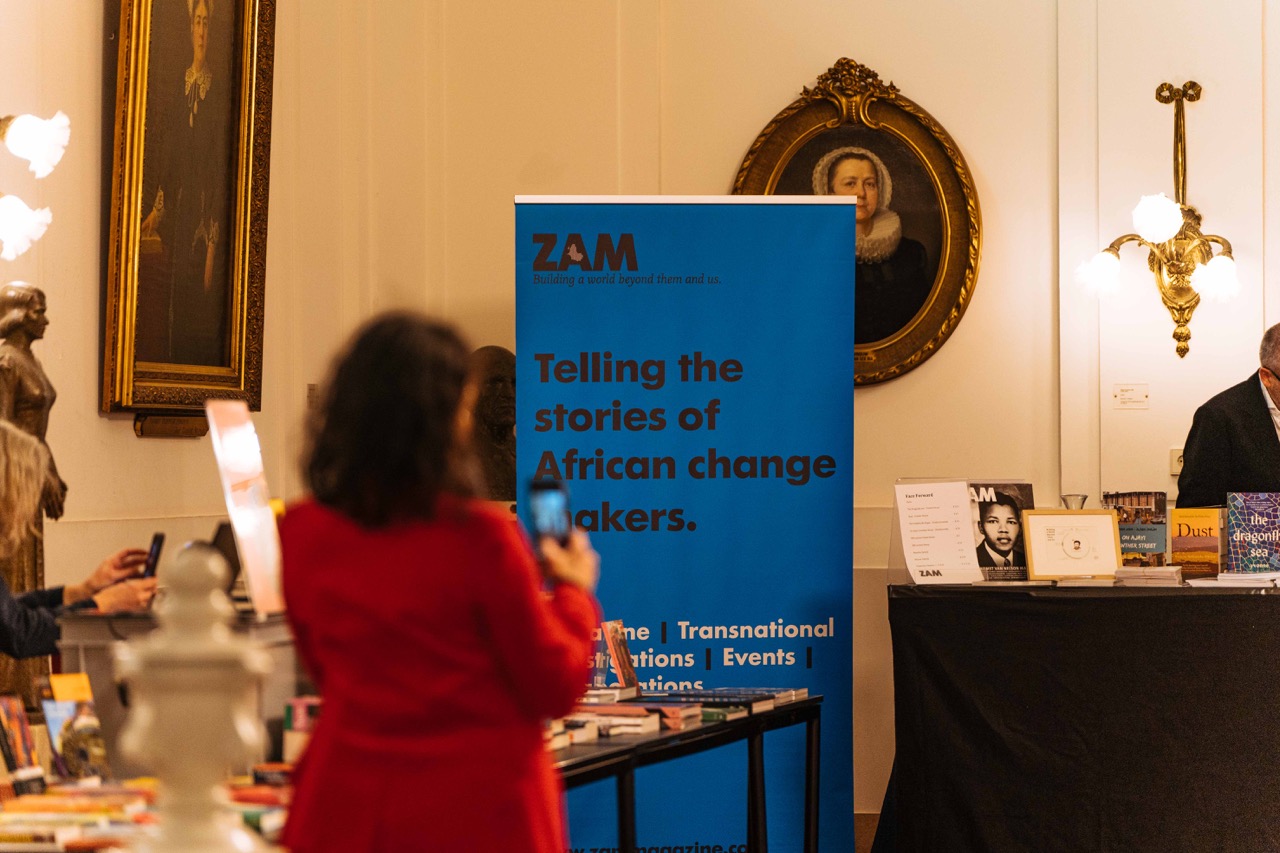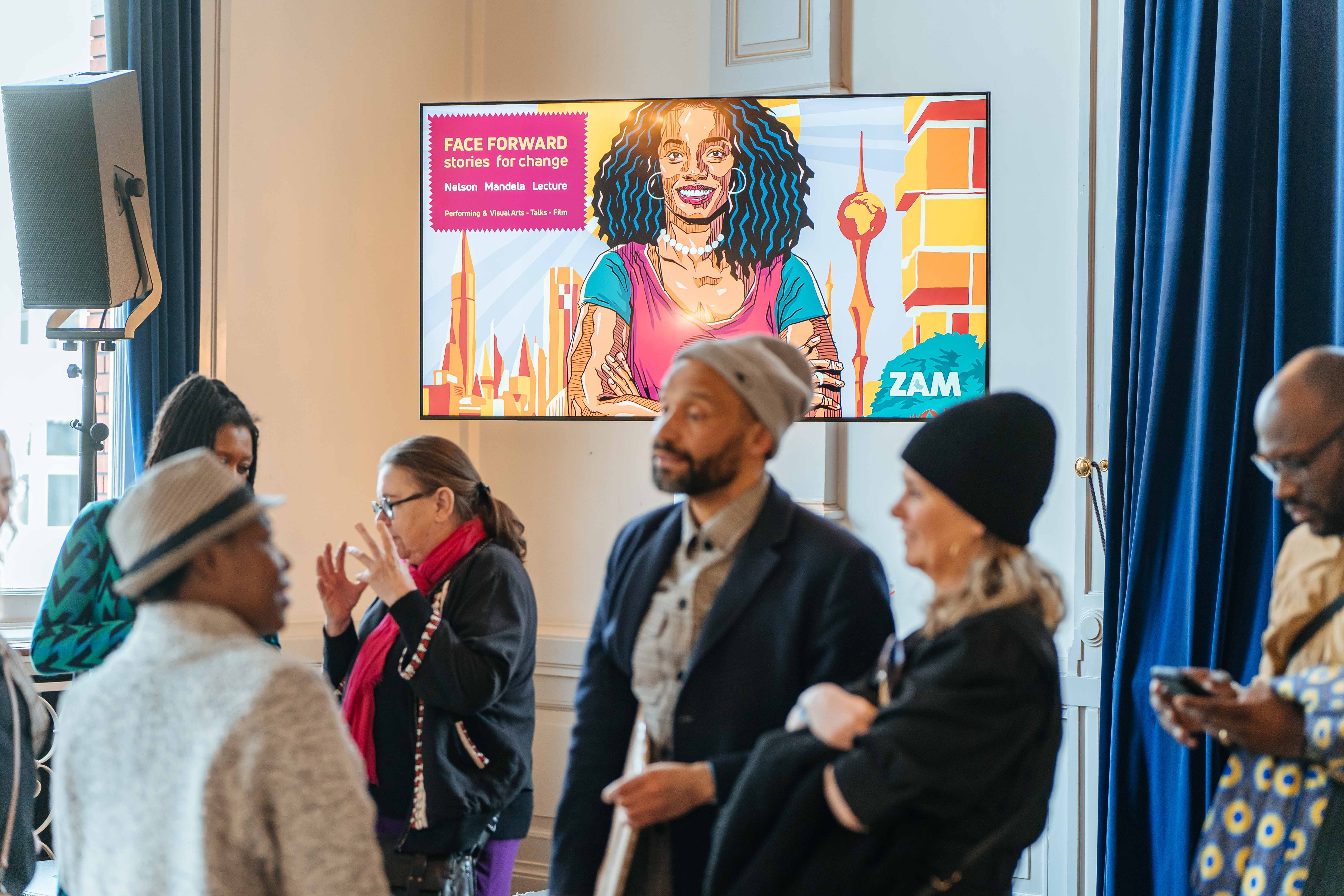 \