In the past two months, Isabelle Dusabe worked with the ZAM team in Amsterdam. Living in Belgium from Rwandan descent, Dusabe joined ZAM in order to improve her Dutch. Why? We don't know but Isabelle says it might improve her chances of getting a job in Belgium. However, Dusabe's real passion is dance. Something that can do without language, can't it?
'I love dance with a capital D. When I was young and living in Rwanda it started with hiphop, house, Jamaican dancehall and modern jazz. Then the events of the day forced me to leave the country. But I never disconnected from the tradition and culture of my youth – it made me feel at home.
I put the first steps into dance while being baptized, together with our mothers, aunts and cousins. It was a highly sensual, elegant and vivacious dance, mild or energetic, calpping our hands and stamping our feet. With our arms we gently imitate the movements of longhorn cows – a much beloved animal in some African countries and especially Rwanda.
Dance make our bodies shake and tremble, enable us to travel through space and time. It's fun, with a wink to what's ours. We do it all the time, birth, marriage, baptism are all celebrated by dance. Everybody can join, unconditionally, with no age divisions.
'Mahoro' (peace), the dance group in Belgium which I co-founded, allows me to cherish what is part of me.'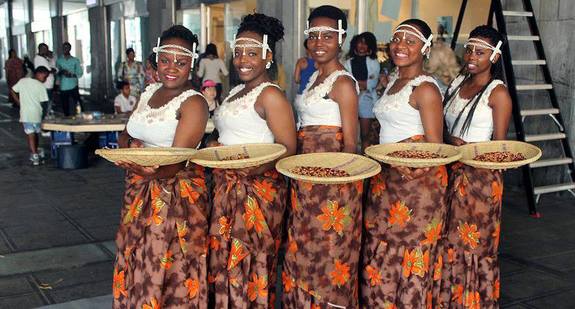 Isabelle will end her internship with ZAM on July 15 and move on.