Tuffo, an art work by Dutch sculptor Gerhard Lentink, comes to Cape Town
The invitation for the unveiling of the artist's work reads: 'This inspiring figure is the embodiment of a man's spirit, his willingness to dive into hours of dedicated practice and give life to a powerful internal drive. It is about the power to take the plunge and create the seemingly impossible...'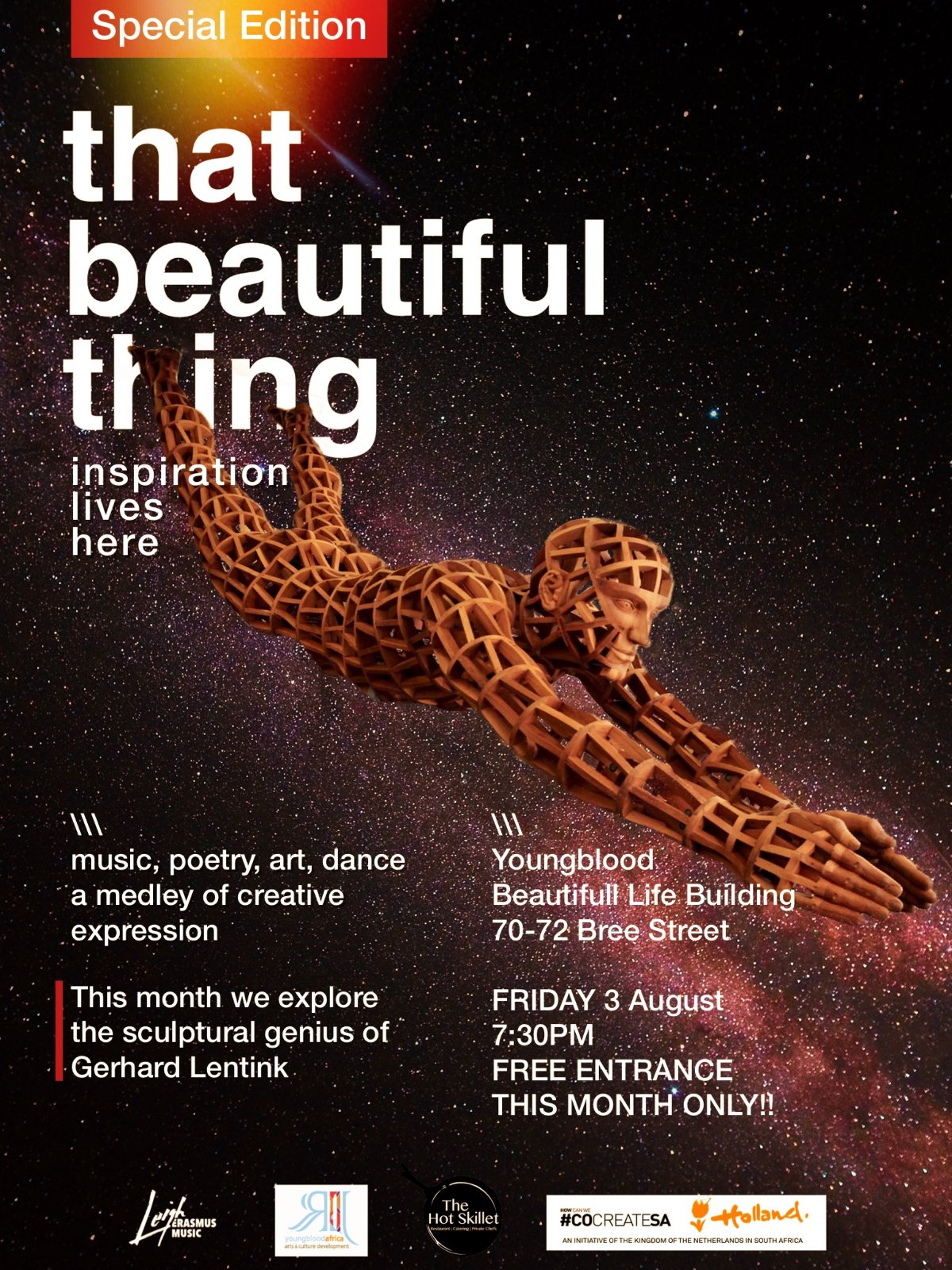 There's lots of symbolism in Dutch sculptor Gerhard Lentink's Tuffo, a 7 metres long gift to Cape Town's beautiful life centre. It's handmade, manually sketched, sawn, chiselled and glued with the only tools being a band saw and a grinder. Five thousand hours, 26 months of work. Assigned by the Youngblood Africa Foundation, the work tells a story of empowerment. But one can also imagine a dive between the two histories that are part of Cape Town's DNA: one of VOC colonization so visible in the cities' heart land and one of present day self-determination. Looking at the work also Nelson Mandela's quote 'Everything seems impossible until it's done' springs to mind.
Whatever one observes, in Lentink's opinion interpretation is up to the viewer. But he will coordinate the assemblage of Tuffo in the centre, speak about his techniques and experiences in lectures, interviews and workshops during his 10-day stay in the Mother City.
It will kick off on Friday 3d of August, 2018, 7:30 PM. With Mandla Nyathi as the MC and the newly appointed Dutch consul speaking. A day after the launch, on Saturday 4th of August, soprano Marjoleine Schaap and pianist Jose Dias will perform the composition Thoriso by Neo Muyanga and more.
The impressive work will be baptised on the eve of the launch by 30 young violin players.
More about the artist at www.gerhardlentink.nl
A video on the making of the work can be viewed here: