There were no cribs, no bitches, expensive Nikes or flashy wheels in his lyrics, Re Fuse magazine reports
Senegalese rap musicians don't sing from the same hymn sheet as their American cousins. Hip-hop in Senegal is strictly about the issues that matter. It refrains from lyrics portraying success or a luxurious lifestyle.
In 2001, Senegal's long-ruling party was quietly removed from power after opposition candidate Abdoulaye Wade adopted Pape et Cheikh's influential song 'Yatal Gueew' (a plea for tolerance) as his official campaign song.
For years Senegalese youth had abstained from voting, tired of politics and convinced that forces other than the electorate governed the system.
This powerful song reignited the youth vote that had lain dormant for decades.
President Wade's third term was stopped by youth protest and hip-hop artists
Eleven years later in 2012, Senegalese hip-hop artists united to form a coalition in protest of a constitutional coup by the now President Wade. The coalition, Y'en a Marre ('We're Fed Up'), rallied against Wade's bid for a third term; a third term that would breach the constitutional two-term limit. Senegal has long been considered a beacon of democracy in West Africa. In stark contrast to its neighbours, the country has always enjoyed peaceful transitions of power since gaining independence from France in 1960. Wade's bid threatened this hard-fought legacy. To ensure that the Senegalese democracy would remain one of the region's strongest, Y'en a Marre produced songs and organized marches together with the opposition, M23. Their primary goal was to keep Wade from winning a third term. It is fair to say that Y'en a Marre's hip-hop songs were pivotal in both Wade's 2012 presidential defeat and the protection of the constitution.
One of the most prominent and influential Senegalese rappers was Sidat Fall, better known as 'Pacotille', meaning 'junk' or 'rubbish' in French. Sadly Pacotille died in July 2015, aged just 35. Originally from Yeumbeul, a sprawling suburb to the East of Dakar's bustling centre, Pacotille began composing in as early as 1997. The then 17-year-old quickly gained recognition by reaching a wide audience. He was extremely proud that his music attracted both young and old. Pacotille's music has a subtlety or perhaps even a delicacy, making it accessible to all. His acerbic lyrics did not shy away from the major flaws in Senegalese society. He confronted his listeners with an array of social injustices; from the rough daily plight of the taxi driver to the rape of minors and the drastic increase of prostitution fuelled by poverty. All of these social issues coalesce on his third album, 'Taxi Bou Rouss'. This album, celebrating Youssou Ndour, Baba Maal and Viviane Ndour as guest contributors, would become his niche in the temple of fame. In stark contrast to his fellow artists in Dakar, Pacotille did not hesitate to travel, performing in the most remote areas of Senegal. He continually warned other rappers that they should maintain a sense of modesty. Embracing a lavish lifestyle would eventually compromise their street credibility and seriously corrode any political influence that they held; an issue that doesn't seem to resonate within American hip-hop culture.
Expensive sneakers have long been closely affiliated with American hip-hop culture, either as subject material or stage uniform. From RUN DMC's 1986 'My Adidas' to Mac Miller's 2010 Nikes On My Feet', songs about sneakers are as old as hip-hop itself. The link between hip-hop and expensive, exclusive footwear is one of great significance. Sneakers are revered and not only put on feet but upon pedestals. However, a preference for Nike over Adidas is not the only factor determining what a rapper puts on their feet in the morning. The harsh economic truth is that endorsements and contracts frequently supersede personal taste. In 2003 Jay-Z (undeniably the most commercially successful rapper of our time) became the first non-athlete to sign a shoe deal with an athletic sneaker manufacturer, collaborating with Reebok to create the 'Reebok S. Carter'. This opened the door for many more rappers, from 50-cent (the 'Reebok G-unit') to Lil' Wayne (the 'Supra Chimera'). Kanye West found himself at the heart of a major controversy when he left Nike for Adidas demanding more money for his endorsement of the Nike brand. West's involvement in the sneaker industry goes beyond mere product endorsement. He collaborated with Nike to create the 'Air Yeezy' launched in 2012. Driven by unbelievably high demand, the resale value of Air Yeezys could reach an astronomical 1000% above the $330 retail price. Pacotille's signature fashion statement was a plastic sandal that cost €2.50. These cheap shoes can be viewed as a political proclamation against his American counterparts who prefer the high-end Nikes.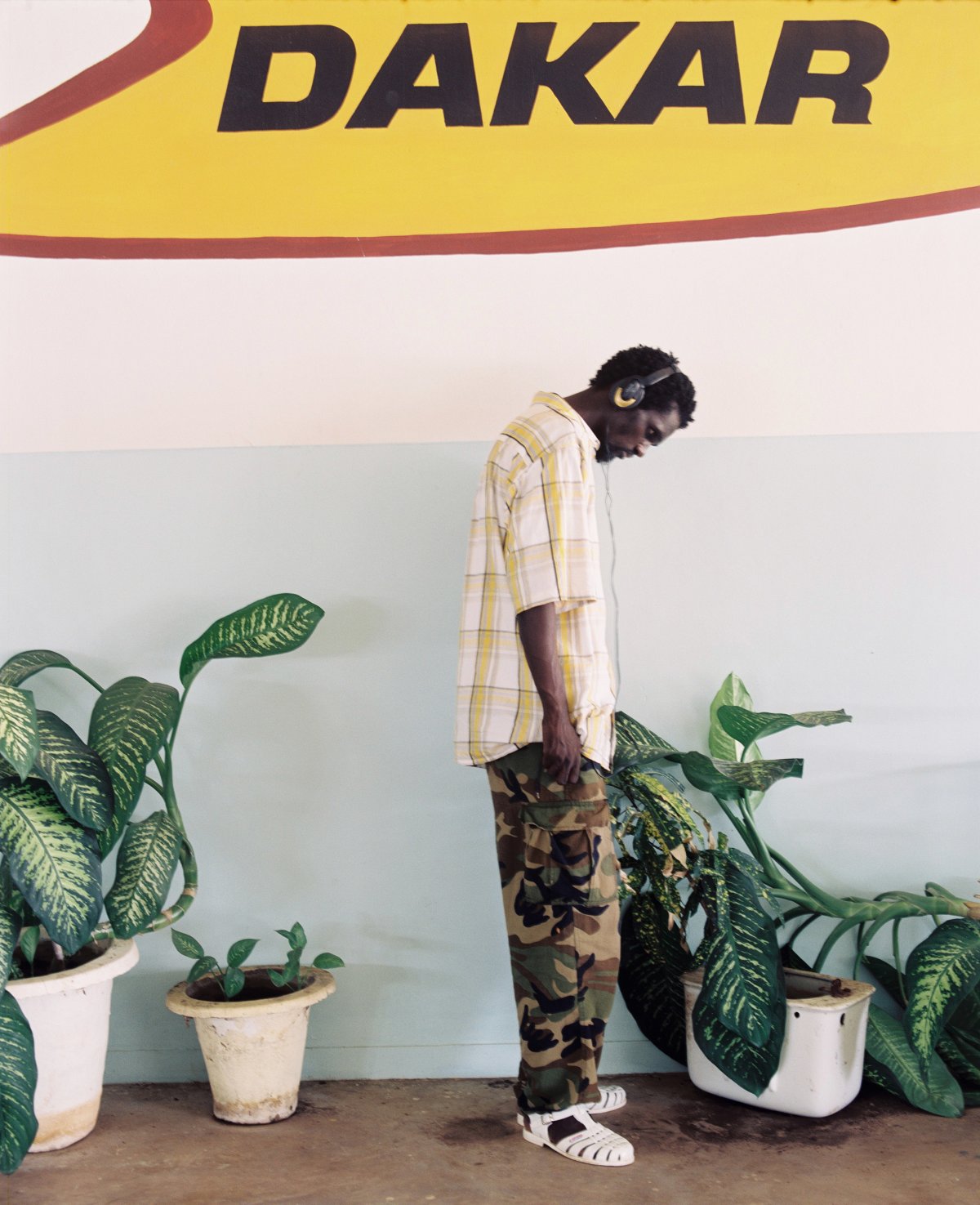 But sneakers go beyond the lyrics of rap. Some argue that this footwear offers a metaphor for the essence of what rap provides. For many American rappers, often having survived a childhood defined by deprivation, wearing $2000 shoes symbolises aspiration and achievement and is not, as some critics claim, a statement of vanity and narcissism. If this is the case and there is evidence of a link between past poverty and future ostentatiousness, why doesn't this apply to Pacotille? An artist who experienced the harsh limitations of poverty, yet when he reached stardom shied away from luxury. Instead, travelling the country in his plastic shoes, forcing his fellow countrymen to focus on the injustices that undermine Senegalese society.
Re Fuse is a non-profit magazine founded by Olfa Ben Ali that 'hijacks the language of fashion in order to address cutting-edge and ever-changing social issues'.  More information about the magazine and how to order your copy here.