Vintage Addis Ababa recovers a wedding photo-shoot in times of terror
Love can often flourish in the most hopeless of situations. And so it was for Saynalem and Genet who married each other in 1978 during the h eight of Ethiopia's brutal Red Terror.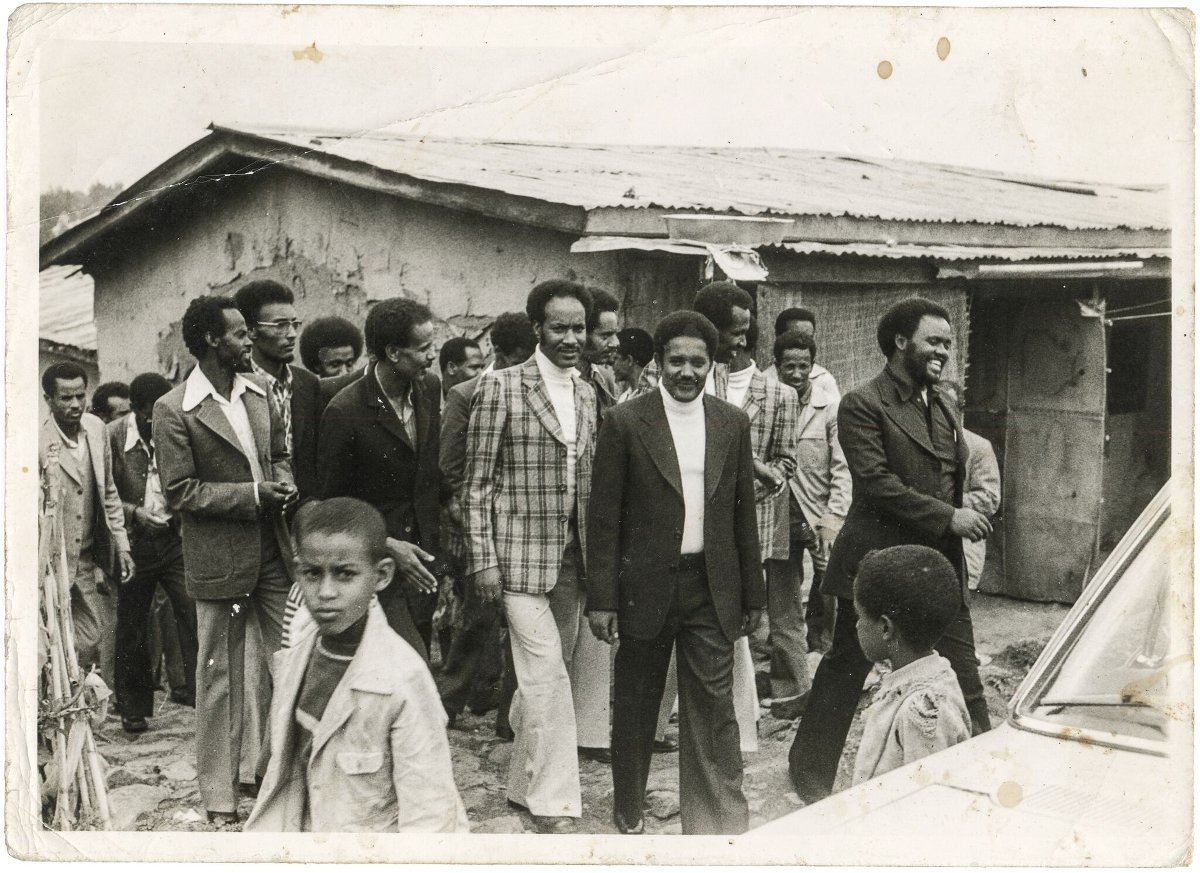 The bloodshed began a year earlier, when Marxist leader Mengistu Haile Mariam took control of Ethiopia and launched a lethal campaign against his enemies.
Thousands of people died during the crackdown, with hundreds of thousands more forcibly resettled.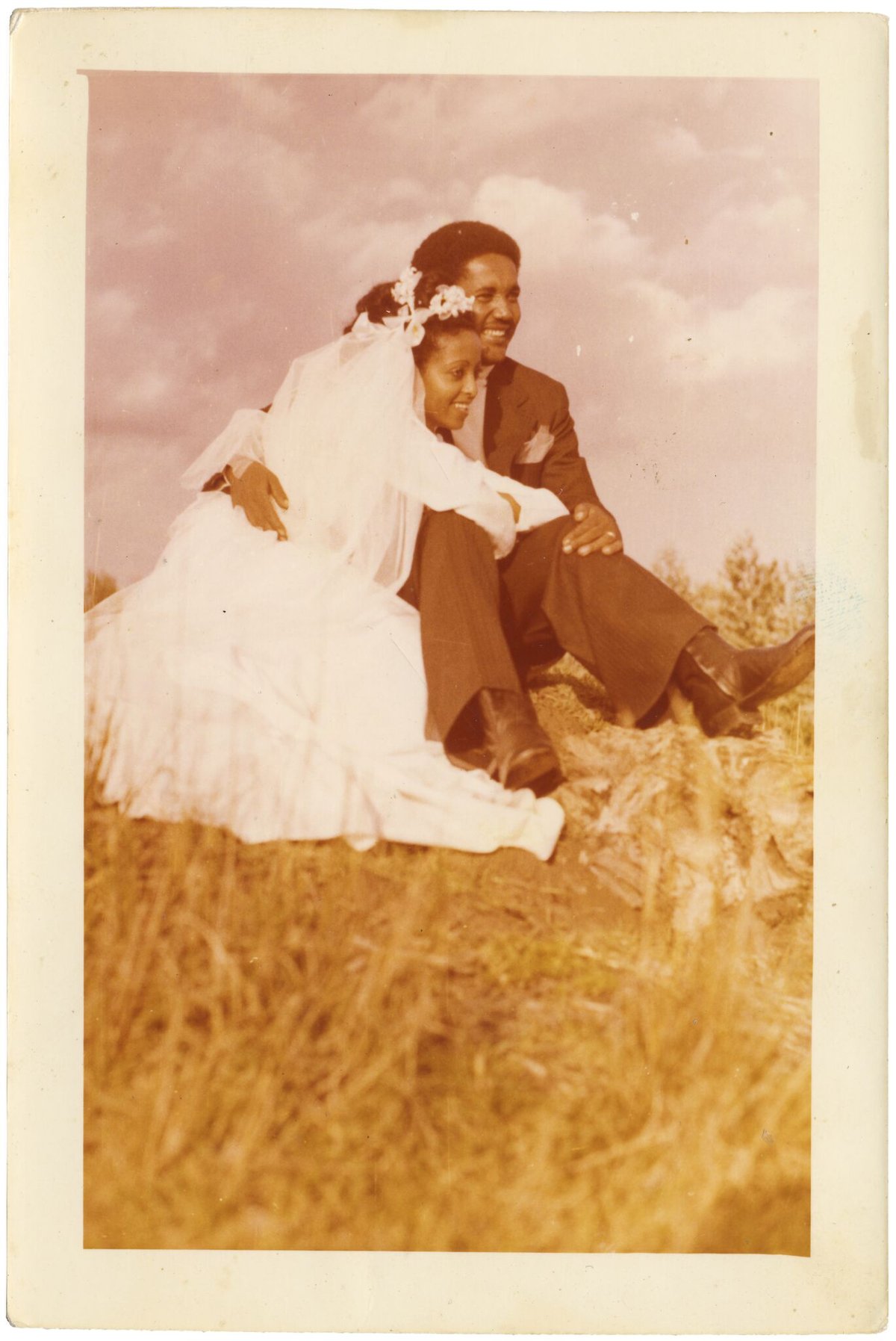 But this didn't stop Aynalem and Genet from exchanging their wedding vows in Sendafa, a small city outside the capital, Addis Ababa.
Photos from this day have been compiled by the digital archive, Vintage Addis Ababa, and show how people carry on with life even in the most exceptional circumstances.
A long courtship
The couple met in 1973 when they lived in the same neighbourhood. A year later, the country's imperial government was overthrown by the Derg communist regime, paving the way for Mengistu's rule.
The chaos that followed upended their lives in ways they could not have imagined.
Aynalem had hoped to marry Genet early, as soon as she finished high school. But in 1978 she was arrested for taking part in an opposition protest and was jailed for three months.
"Living under the Derg regime was not easy," Genet says. "The fear in the atmosphere hindered our journey from being complete."
Although the regime banned family from visiting their loved ones in prison, Aynalem would check on Genet every few days.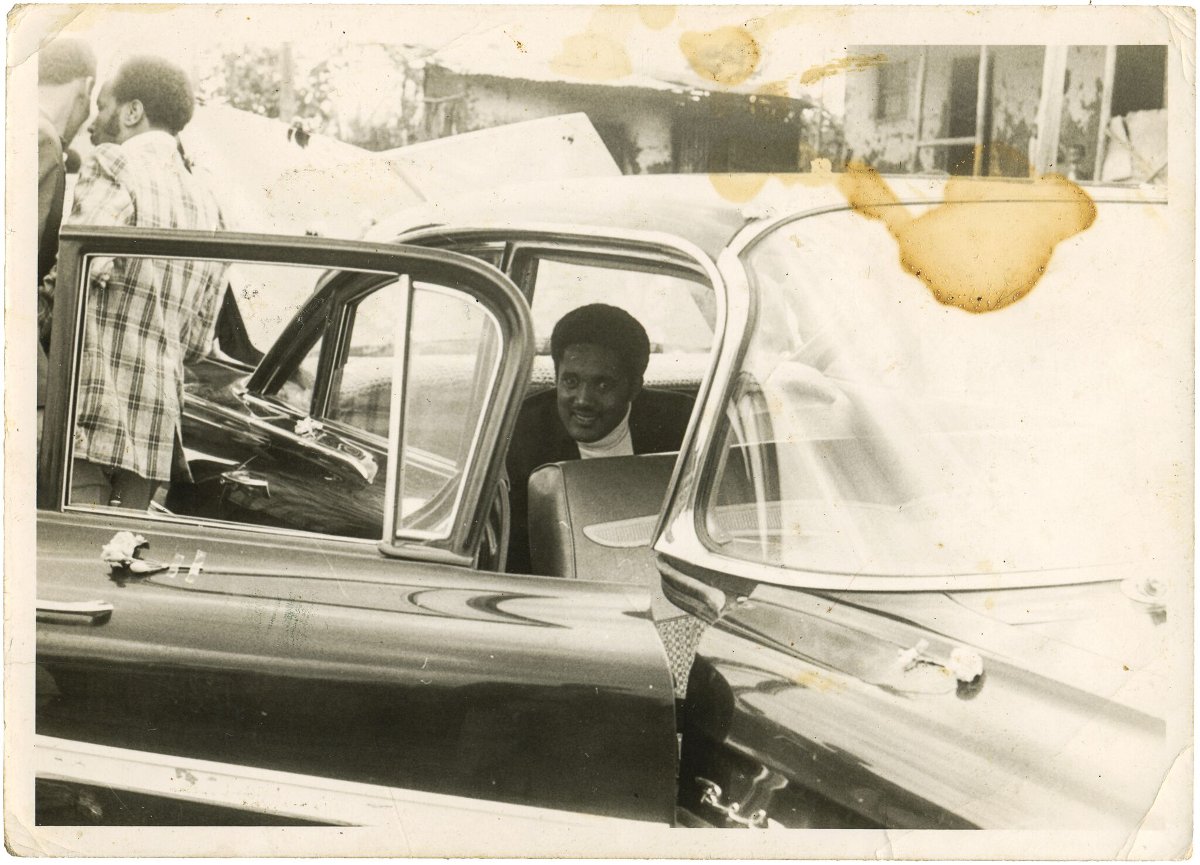 He was a Revolutionary Guard, which meant she would have been in danger if opposition activists knew about their relationship.
"We couldn't greet or speak (to each other, or) the guards (would) notice we knew each other. But I still got very excited every time I saw him drive into the compound," she says.
Despite Genet's time in prison, the couple's wedding photos show no trace of the difficulties they encountered.
Kissing the knee
The morning of their wedding began with an Ethiopian tradition. Anaylem kissed his mother's knee before leaving to pick up Genet and move into their own home.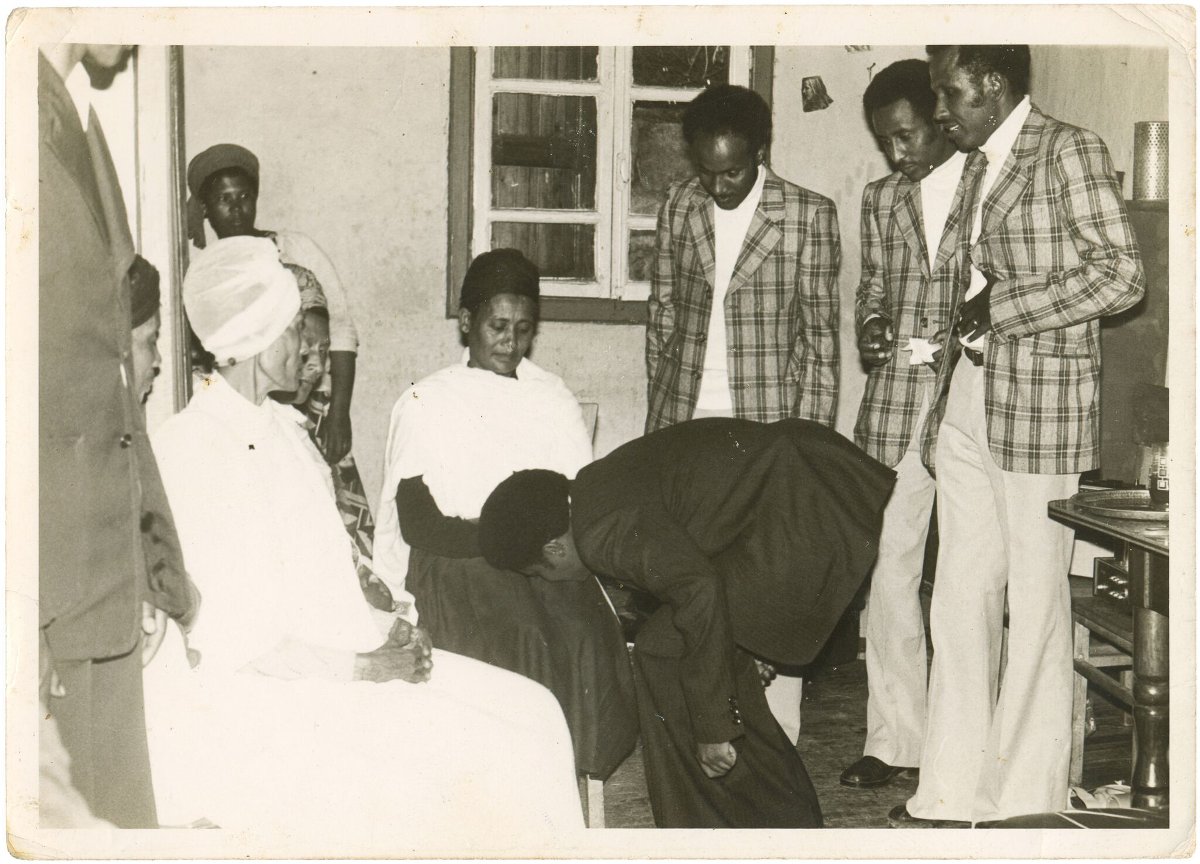 In the early afternoon, the couple exchanged their vows before a priest and guests at the house of Genet's father.
They bought their rings at Africa Jewellery in Piazza, Addis Ababa – which is still open today.
The couple also found time to have a wedding photo-shoot away from the 300 guests who attended their marriage.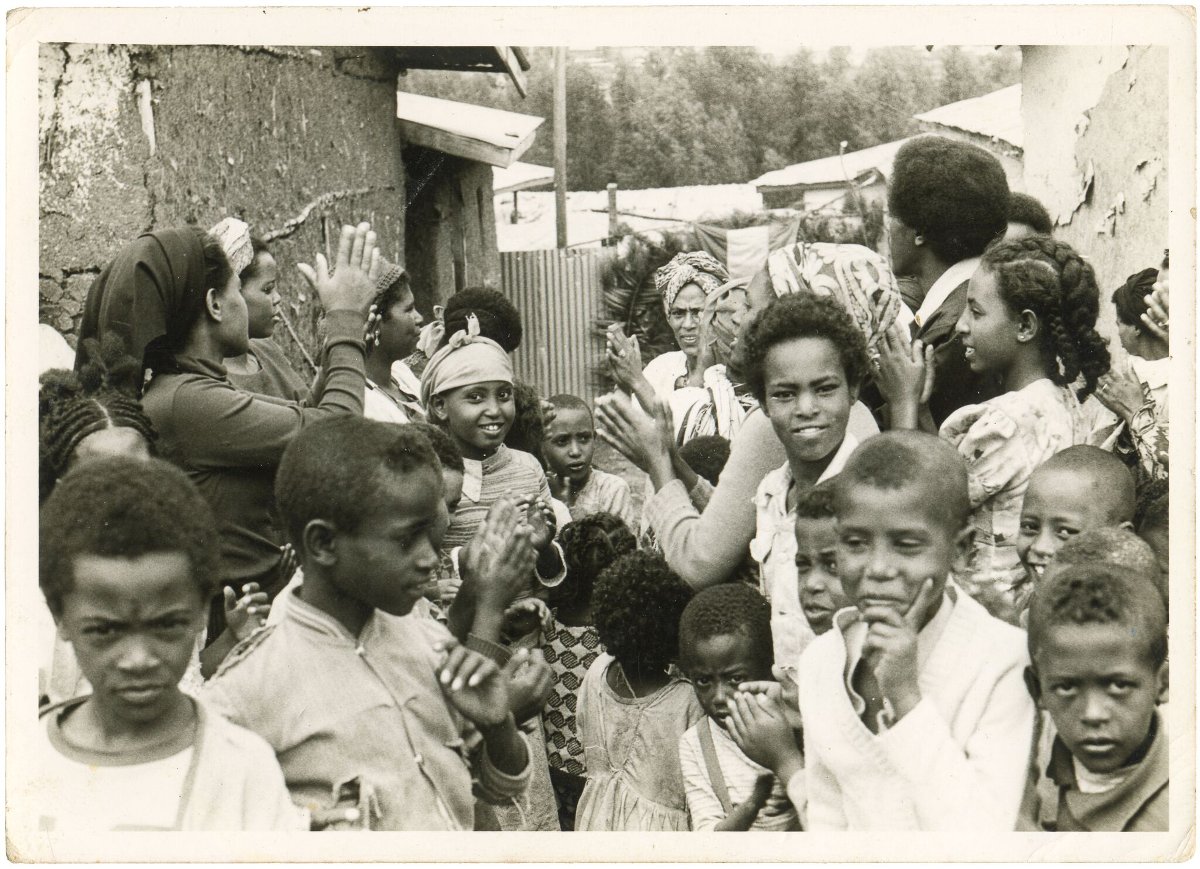 Sadly, Aynalem passed away in 2008, though Genet cherishes the years they had together.
"I was married to the man I loved, and raised children who are dear to my heart," she says.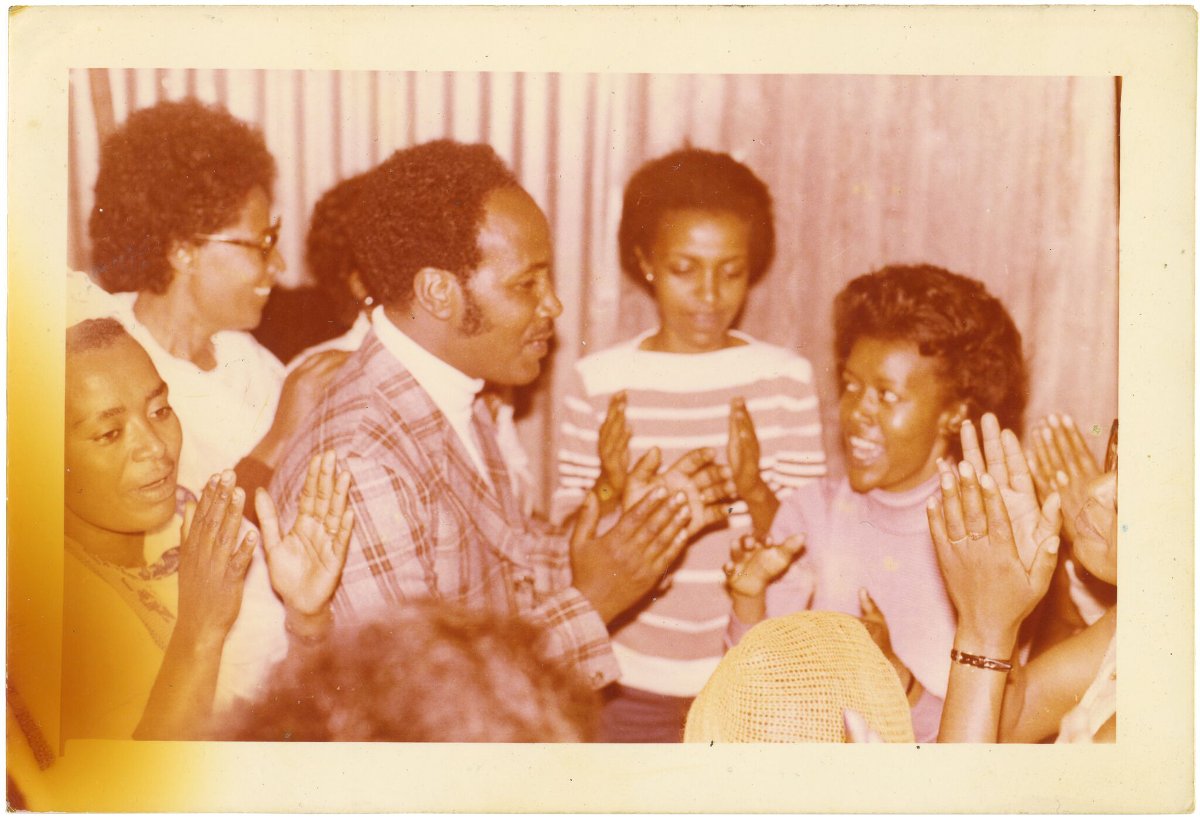 Vintage Ababa intends to produce a photo book. Find a video about this exciting project and the Kickstarter campaign to make it possible here.
All Photographs are copyrighted Vintage Addis Ababa