Visual artist Moshekwa Langa's work is something between the finest swindle and honest innocence
In an interview with ZAM in 2005, visual artist Moshekwa Langa said: "I'm a non-authentic mix. I grew up in South Africa but I also had teachers from Russia, the US and the UK. I red Grimm's fairy tales and books about Anansi, the Ghanaian spider. I don't feel a tendency to show my roots. I'm beyond that".
On April 14 an exhibition of Langa's latest work will open at the Stevenson Gallery in Cape Town. Called 'Ellipses,'  it presents drawings, paintings and installations. While very different from earlier 'mappings' in which Langa interrogated land, public and personal politics the new works, again, seem to lack logic. As South African curator Colin Richards has observed: "Langa's art is something between the finest swindle and the honest innocence". Whatever it is, it's beautiful.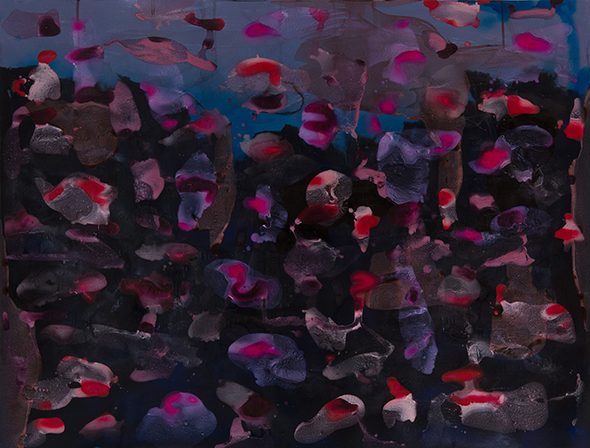 The exhibition is on until May 28, 2016. After that the Stevenson Gallery will present works of Langa at the New York Frieze fair. Together with the gallery's Joost Bosland, Langa will later this year curate a group exhibition inspired by The Quiet Violence of Dream, a novel by the late South African writer Sello S. Duiker.
More information about Ellipses here.
See the 2005 interview with Langa in ZAM (in Dutch) here.
Photo right: Moshekwa Langa. Copyright Nicole Segers.