Mohau Modisakeng is one of the many upcoming artists to look out for at this year's Unseen, an international photography fair and festival taking place between 18 and 20 September at the Westergasfabriek in Amsterdam.
When visiting Unseen, one can expect more than 'just' a photography show - it is an international platform for contemporary emerging photographers accompanied by a programme of lectures, debates and a book fair. Definitely recommended if you happen to be in Amsterdam this weekend.
Mohau Modisakeng's photographs and installations get under your skin. The recalling of the elders in a performance of rituals and other images evoke the dark side of post-apartheid reality and the memory of the past. The inequality, racial divisions, harsh living conditions of South Africa's miners and the violent experiences of black bodies are his recurring themes. Performance, sculpture, video are part of his body of work. At Unseen his photography will be on show, presented by the Amsterdam gallery Ron Mandos.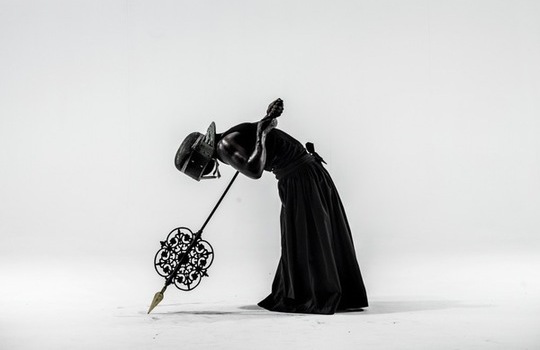 Born in Soweto in 1986, Modisakeng lives and works in between Cape Town and Johannesburg. He was awarded the SASOL New Signatures Award 2011 and has exhibited at VOLTA NY, New York (2013 & 2014); Saatchi Gallery, London (2012); Dak'Art Biennale, Dakar (2012); Focus 11, Basel (2011) and Stevenson Gallery, Cape Town (2010).  His work is part of the South African Pavillion at the Venice Art Biennale 2015.