ZAM is over the moon to announce that the legendary undercover journalist Anas Aremeyaw Anas (known from the documentary 'Chameleon' and award-winning 'Fair Trade' researcher Selay Kouassi (nominated for 'De Tegel' in 2013) will visit Amsterdam from 4 to 8 March on invitation of ZAM.
Event on Thursday 5 March
Their work visit programme will include an event on undercover journalism, organised by One World and ZAM, in Pakhuis de Zwijger on Thursday 5 March. Anas (Ghana) and Kouassi (Ivory Coast) will engage there with fellow (undercover) journalists in a debate on 'how to find hidden truths', both in African countries and here in 'The West'.
Film 'Chameleon' at Lloyd Hotel & Cultural Embassy

There will be a private screening of the docu 'Chameleon' on Saturday 7 March 5 PM in the Lloyd Zaal at Lloyd Hotel & Cultural Embassy. Share and be there!
VIDEO: Watch trailer of Chameleon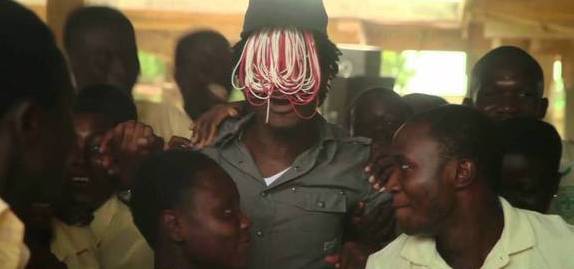 During the work visit, Anas and Kouassi will also interact with broadcast and print journalism colleagues and present guest lectures at the investigative journalism faculty of the Erasmus University in Rotterdam. 
At last, but not least - a huge thank-you to Lloyd Hotel & Cultural Embassy and Oxfam Novib for making this work visit possible.