All Nollywood fans out there, we have good news for you – Amsterdam will host the next Nollywood Travel Film Festival between October 5th and 7th!
Organised in collaboration with Africadelic, the festival's screening will take place at De Melkweg Cinema and will showcase the best of Nigeria's booming film industry.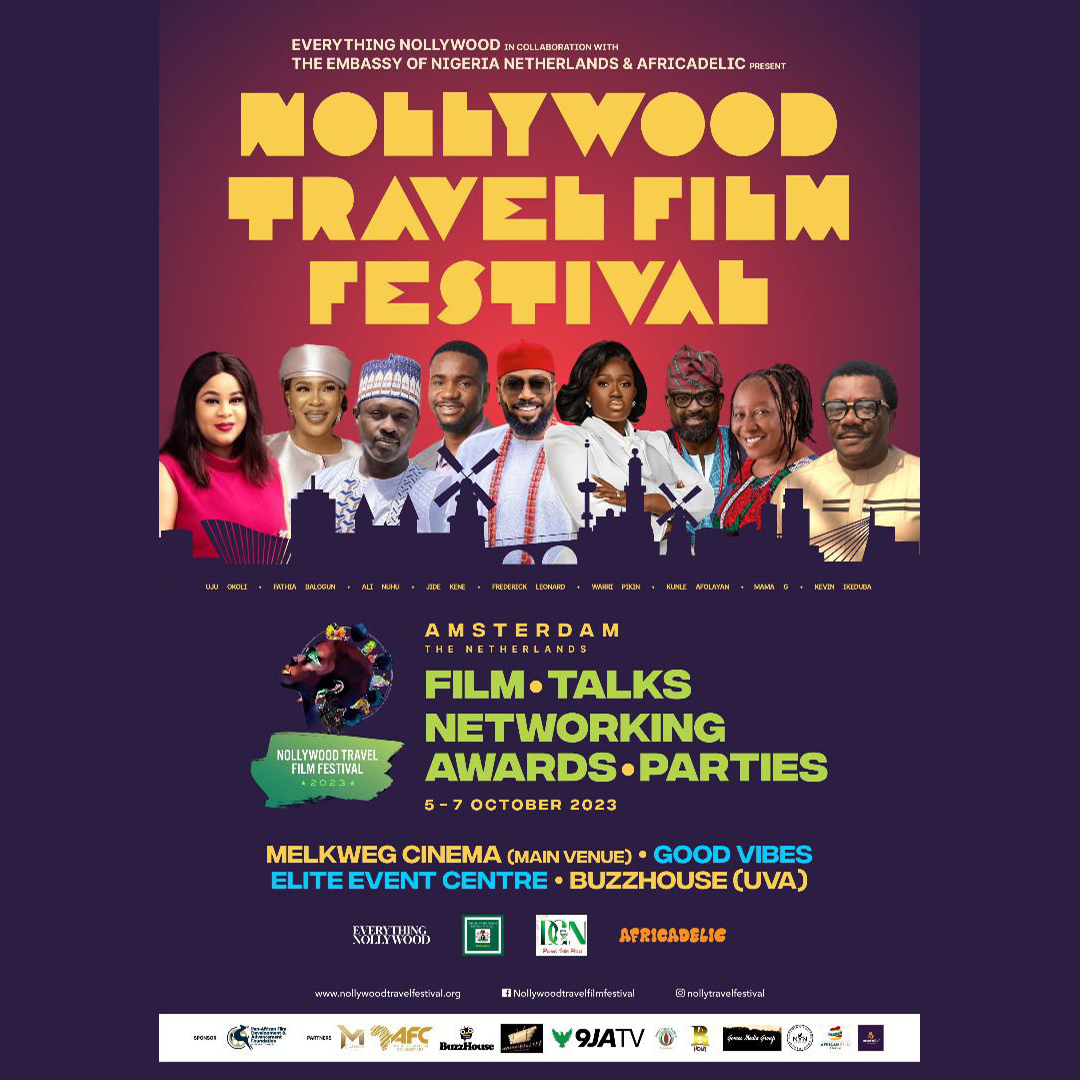 The Nollywood Travel Film Festival represents a unique vision that is strategically geared towards promoting films by Nigerians living across the globe to new and existing global audiences to create new marketplaces for Nigerian cinema. Over the last seven years, the NTFF has been held in cities such as Toronto, Atlanta, Hamburg, Athens, London, Berlin, Glasgow, Helsinki, Oslo, and Dublin.
More information and tickets here.
Insta @nollywoodtravelfestival