Khartoum-based photographer Ala Kheir has found shelter at his parents' place in Omdurman, northwest of the capital city. "Surviving," he said, when we asked him what he is busy with. A brief WhatsApp interview.
On your website, there is a quote from Diane Arbus which reads: "Photography is a kind of virtual reality, and it helps if you can create the illusion of being in an interesting world." How do you reconcile today's reality with the world we see in your photographs?

Khartoum has always been my playground, where most of my photographic narratives and experiences have been recorded. What is going on now in Khartoum has changed, and will continue to change, the way I look at the city. The virtual reality of this playground is constructed over a mountain of feelings, and during these difficult times, I try to pause, trying to understand what I am feeling in the first place. I never thought that one day it would be this difficult to take reality into my work.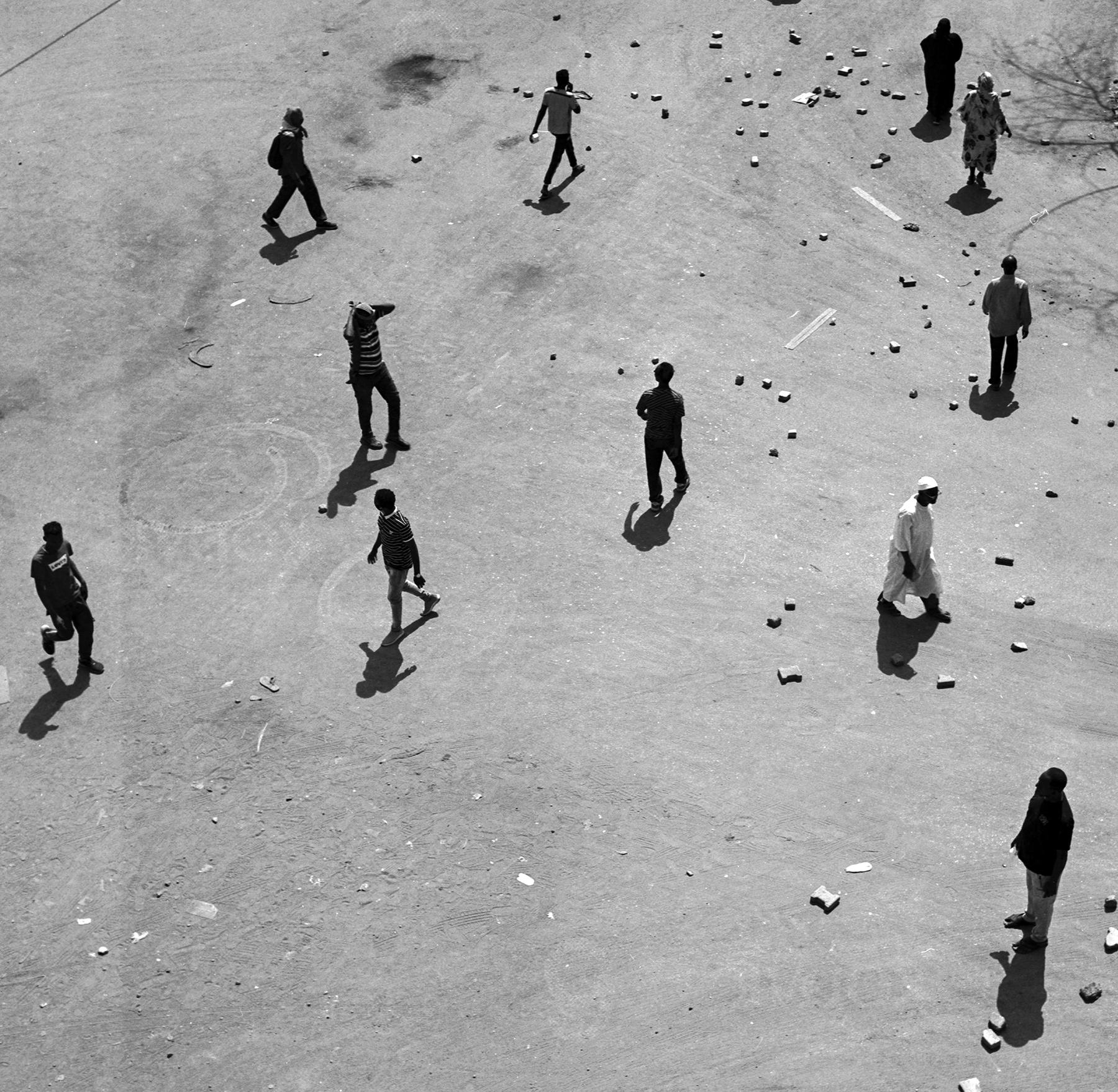 Sudan is in the news for all the wrong reasons. How do you feel about the ways in which this conflict is being visually (and otherwise) represented?
Sudan has been in conflict many times and for long durations. However, it is usually in regions on the periphery. Being from Darfur, I did witness part of the ongoing 20 years of conflict there. Most of the time, news of the conflict steals the headlines for a while, then the attention starts to fade while the conflict goes on. And this is exactly what has happened in Khartoum now. It is already a month since the start of the conflict, and it is a war between two big armies in the middle of the city. Although hundreds of thousands managed to escape, there are still millions of Khartoum inhabitants facing the direct threats of war as well as shortages of everything: water, food, electricity. I believe the suffering of the millions trapped in Khartoum has not been reflected: the fear of stray bullets while waiting hopelessly, not knowing when this will end, or if it will end at all. There is so much going on, and the general picture in the news and online is just the headline: two generals fighting in the city of Khartoum.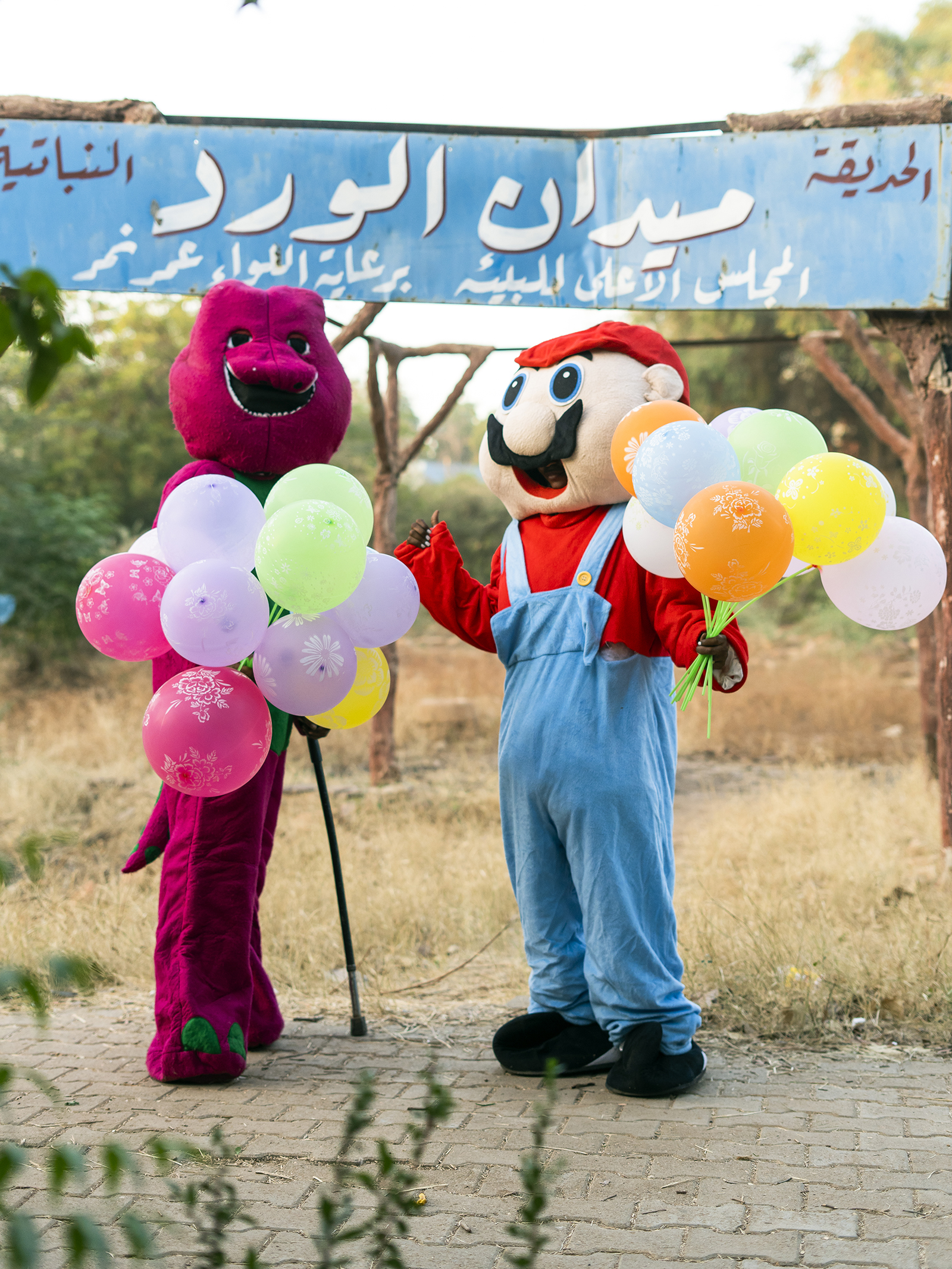 How can (or should) an artist respond to a moment like this?
It is a very extreme experience to be in Khartoum at such a time. A traumatic experience, I would say. I don't have an answer to this. It is a physical and mental survival battle, and one can just try to be calm and think of safety first, and maybe find the comfort of talking to family and neighbours. I think this is too tough to be handled alone.
How do platforms like Instagram shape your work as a photographer/ visual storyteller, especially now?
Social media platforms have always been a place where my voice reaches many people in/outside Sudan, a different point of view on life around me. More like a visual diary with which many people are engaging.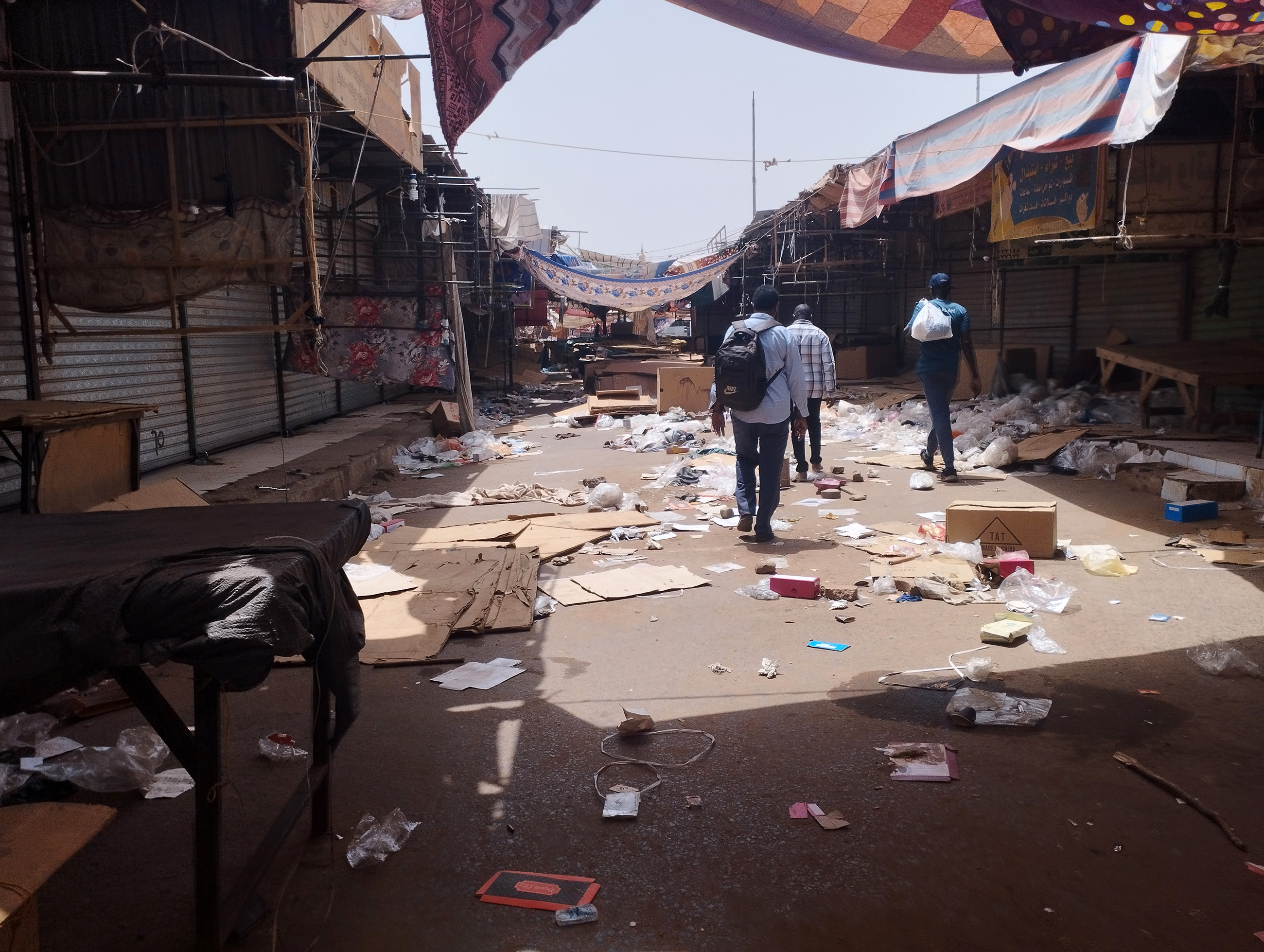 What are you busy with at the moment?
Surviving. I managed to move from the city centre where I live – now "ground zero" – to my parent's home on the outskirts of Omdurman. I think I am still unpacking the idea that Khartoum is no longer habitable. Many hours are spent on getting enough water, long queues at the bakery, etc. but as an artist I think I still find it hard to use my camera often, as my mind is still fuzzy and in shock.
Ala Kheir (1985) is a Sudanese photographer. He started practising photography as a hobby while he was finishing a degree in mechanical engineering in 2005. Ala Kheir's photography visits different parts of Khartoum in an attempt to engage with the city where he grew up. His images use a subtle approach to address the complexity of the city, as well as the social/economic issues that are shaping it. Currently, Khier runs The Other Vision (TOV), a photography platform where he continues his efforts for education, networking, and raising awareness specifically for photographers as well as the general public in Sudan, advocating for photography to enable social engagement. 
Check out more photography by Ala Kheir here.