In Uganda, many of us have for years now become passive about climate change and issues regarding the protection of the environment. Perhaps it is the lack of finger-numbing cold or throat-drying heat, that has us imagining that climate change is a them problem, and not so much an us problem.
We have continuously turned a deaf ear to calls from environmentalists when parts of one of the biggest local animal habitats, Mabira Forest, are cut down for commercialization, and, quick to suggest patchy solutions to landslides victims, and homesteads washed away, every time we experience higher-than-usual rainfall.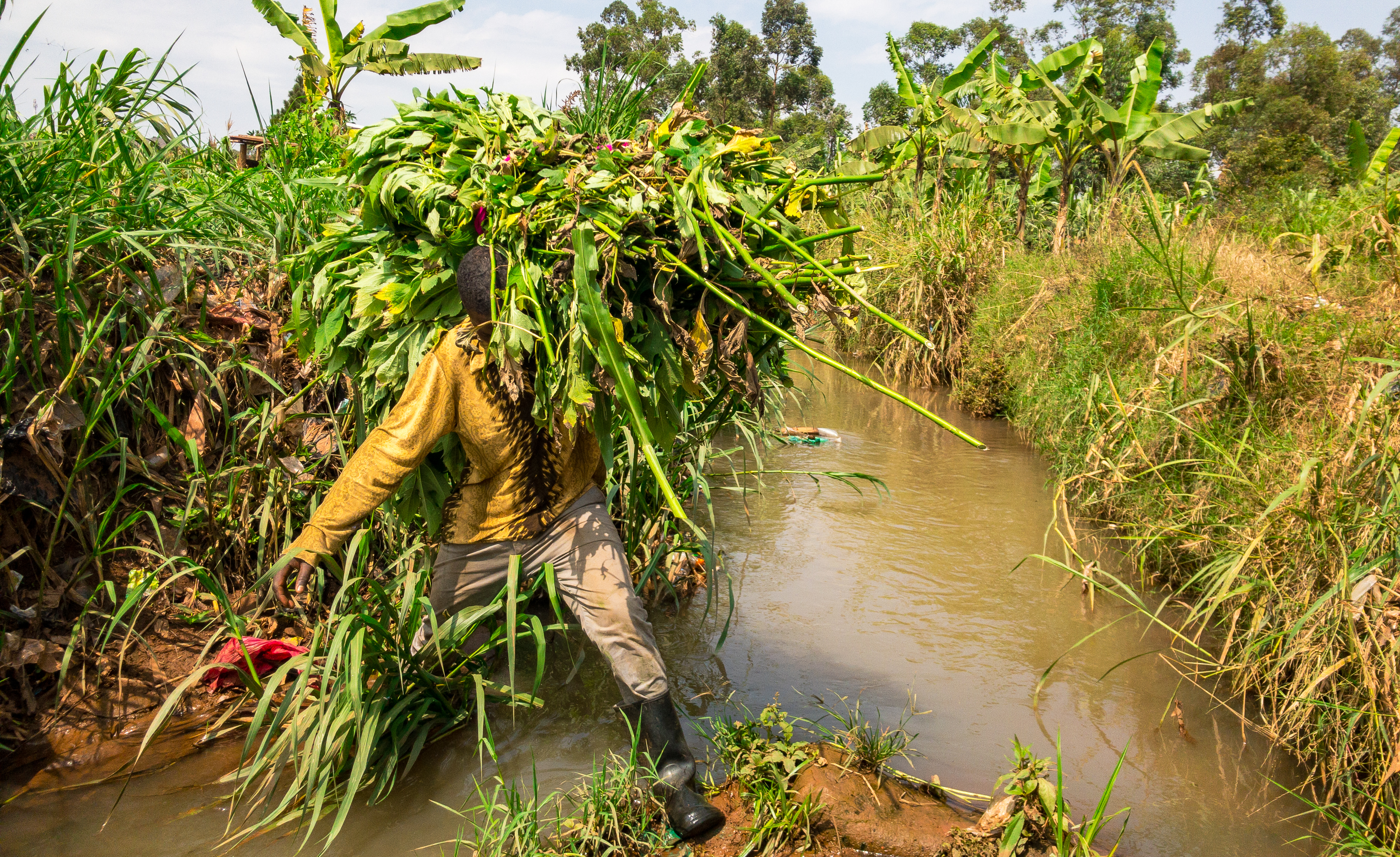 Despite government efforts to deploy programs that mitigate and adapt to climate change in 2019, it is difficult to see a paradigm shift in the citizenry arising which might align them with progressive environmentally-friendly policies and innovations, which can be disheartening.
In a recently concluded exhibition at the Uganda Museum in Kampala; See Change: Visualising the Urban Climate Crisis, the Eastern African photography platform FOTEA in partnership with the University of Leeds and GENERATE, a social research project working on creative approaches to build inclusive and climate-resilient cities in Uganda and Indonesia, hosted a masterclass with 10 photographers in Kampala, Uganda. Together, they explored ways in which issues relating to climate change could be visualised specifically in hard-hit communities.
The works explored issues relating to housing, economic well-being, livelihoods and health, as well as gender and sexual minorities as they relate to the urban climate crisis in Nigeria, Kenya and Uganda. From this collective body of work, it is clear that the urban climate crisis leaves us in a precarious position.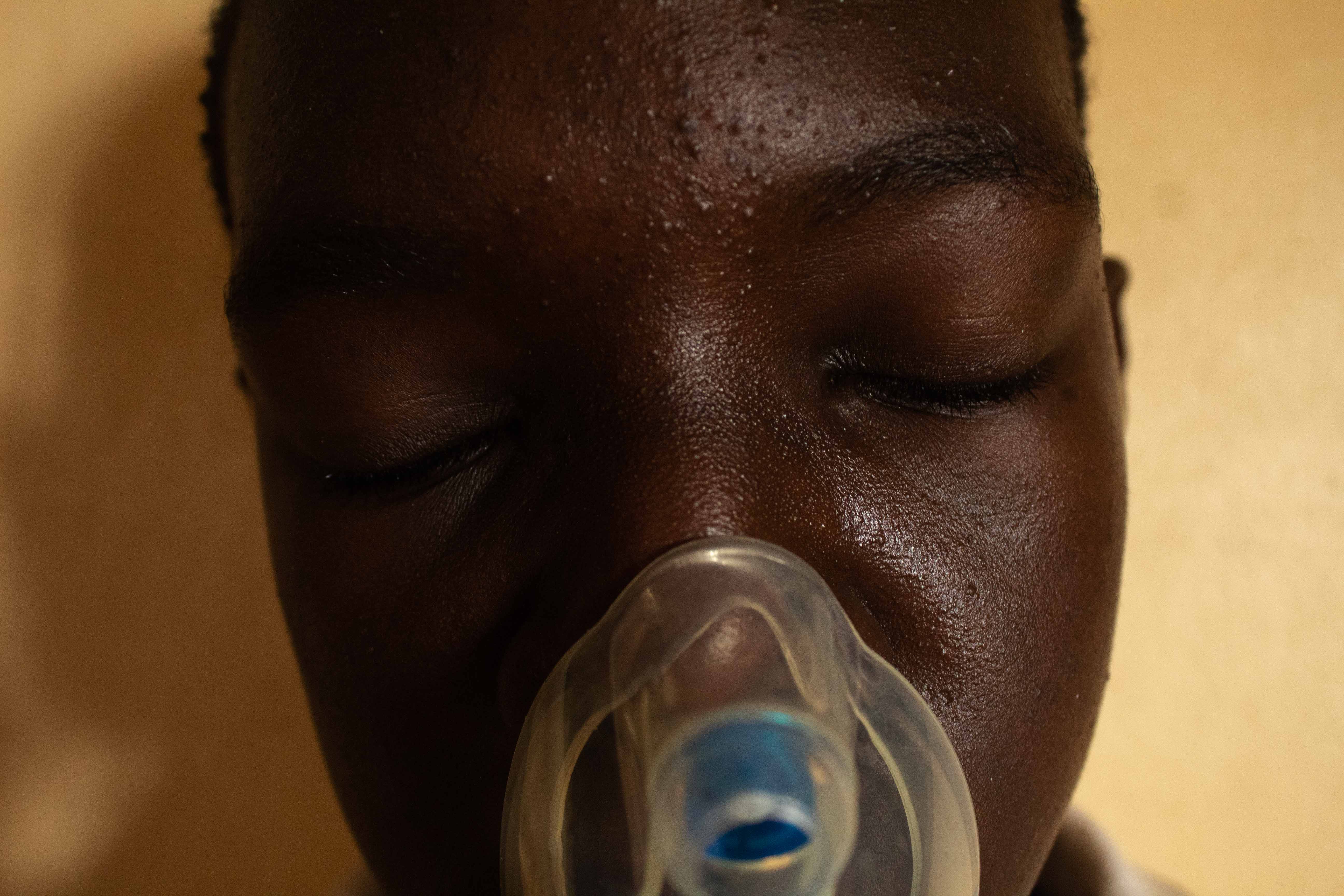 Nicholas Mugarura's story Within my Withering Garden highlights the ever-deepening challenge of food insecurity that many Ugandans are facing because of the changing seasons. With unpredictable climate conditions, it is difficult to practice subsistence farming. Moreover, James Wasswa in The Effects of Climate Change on Urban Farming elucidates that the ripple effects of food insecurity are the adverse effects on animal farming in urban areas because of the poor-quality feeding options available to the animals, amidst other challenges.
Often we use the mining of minerals, importation of non-biodegradable digital devices, deforestation, rural-urban migration, industrialization, and a myriad of other factors as scapegoats for the ever deepening climate crisis faced, particularly in the Global South. The danger of over-generalized statements is that they displace our responsibility of care to the environment and those around us. It is for this reason that we remain in the pregnant tension between societal advancement, and the far-reaching consequences of environmental negligence.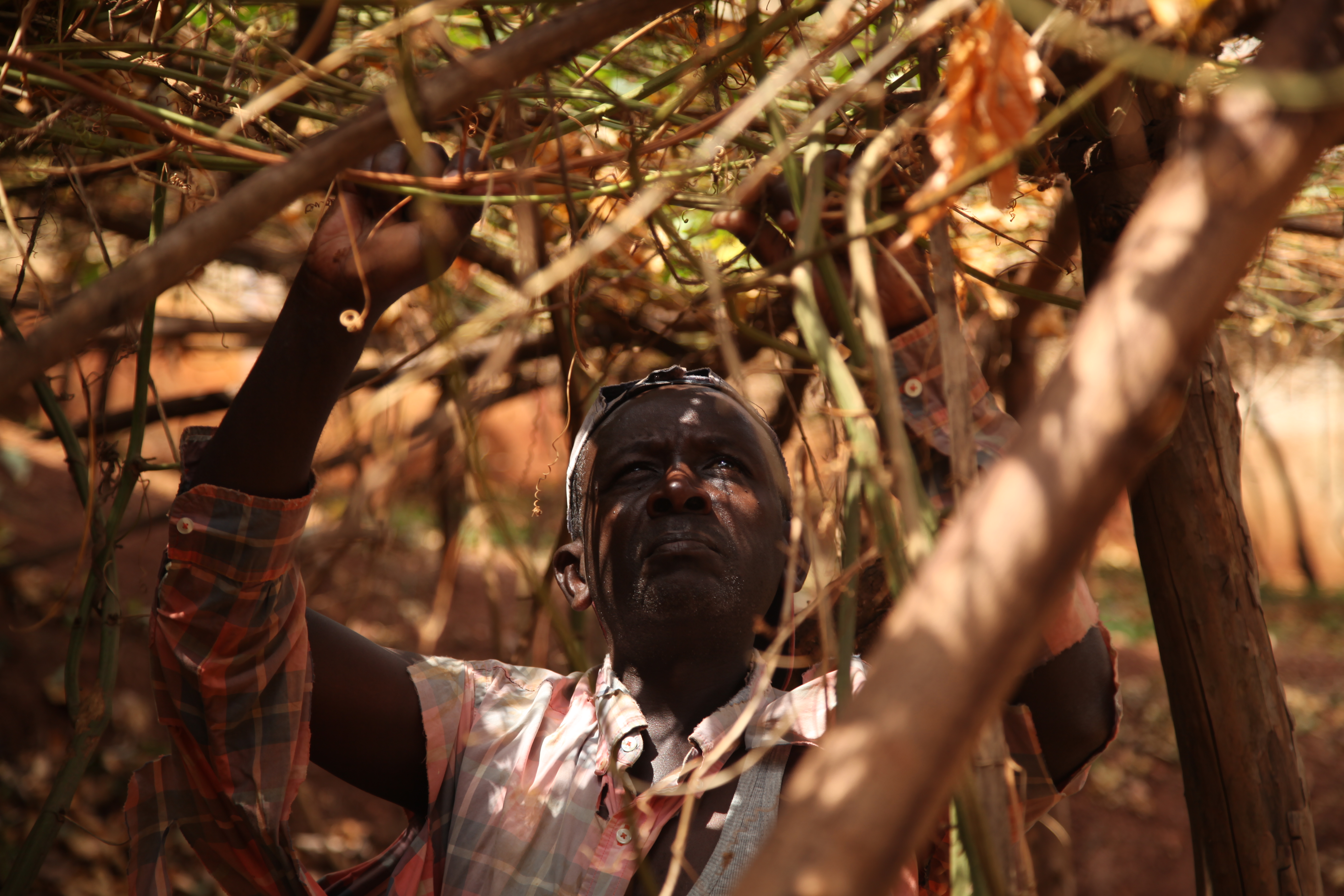 Amidst these challenges, there is a rainbow on the horizon as seen in Derrick Milimo's photo story, Preparing the Next Generation of Climate Warriors. In this story, we are exposed to the tireless work of two Kenyan environmentalists, Joan Njoki and Micheal Waiyaki who are deliberate about teaching pupils practical skills on how to plant and grow trees while engaging in sustainable organic farming practices. In Uganda, Sam Brian Kiseka shares the story of a nine-year-old climate change activist, Grace Stuart Ninsiima, in A Tale of Grace and the Little Earth Soldiers. Ninsiima, in partnership with her brother, operates a project which involves making briquettes for the community in order to replace the use of firewood. The duo also run sensitization campaigns amongst their peers.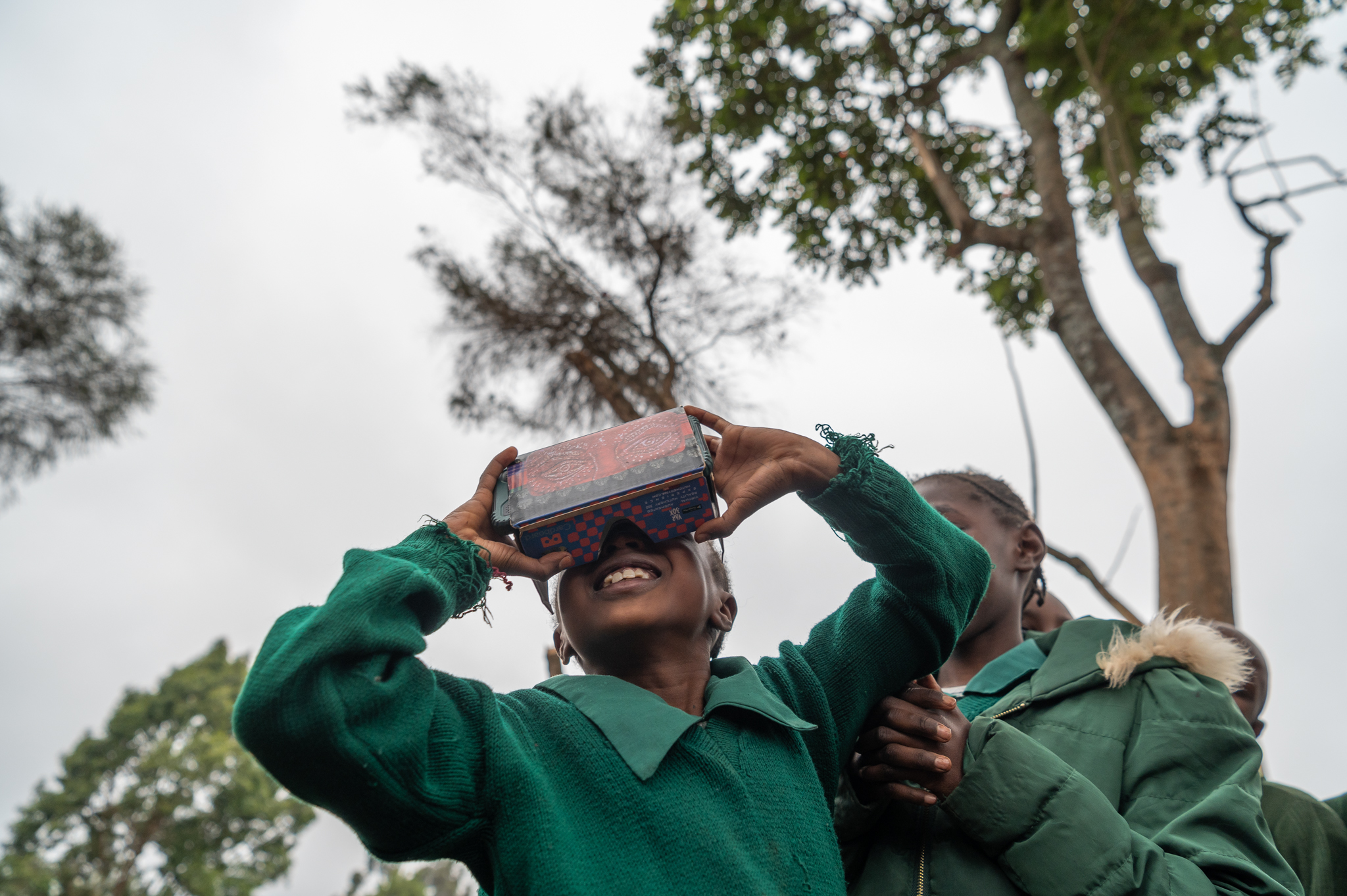 It is clear that children are highly aware of the reality that the future of the environment, and climate rests on their backs and are emboldened to be proactive agents of change not just in words, but also, through their actions.
Nigerian documentary photographer, Oluwatosin Bolaji in his photo story City Recyclers - A new Front for Tackling Climate Change illustrates, through documenting the work of environmental and climate change advocate Jumoke Olowookere at the Waste Museum, the need for us to join in on this fight by educating ourselves on how best to care for the environment, and then in turn, educating those around us while empowering them to participate in environmentally friendly activities.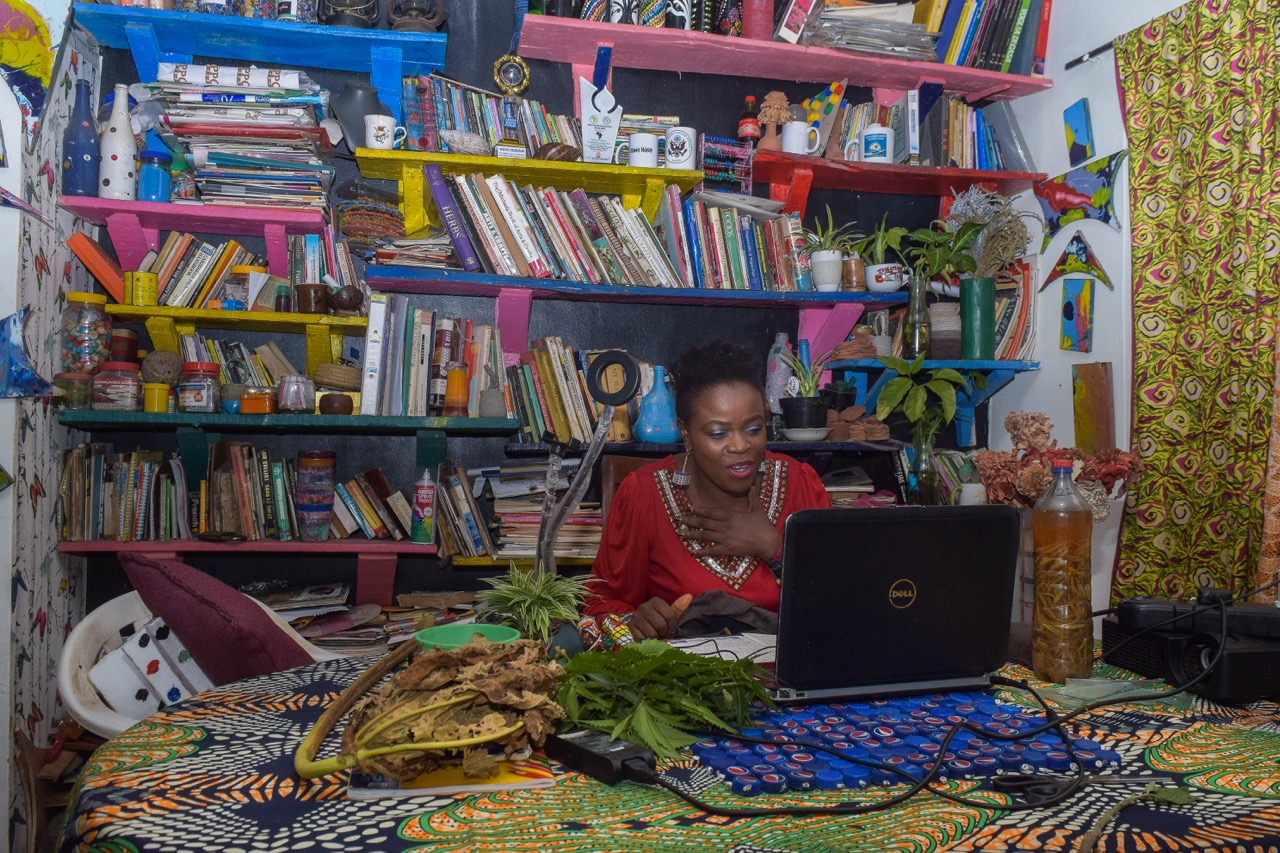 We see this clearly illustrated in Mildred Apenyo's story, Gather in Reverence of Earth, or Die. In these photographs, Apenyo demonstrates that we all have a duty to lean into the change that is happening around us in order to find opportunities for collaboration with the environment as we work towards a symbiotic relationship with the earth. Failure to do so means we leave behind a legacy of abject poverty due to the ever-shifting weather patterns that we experience today.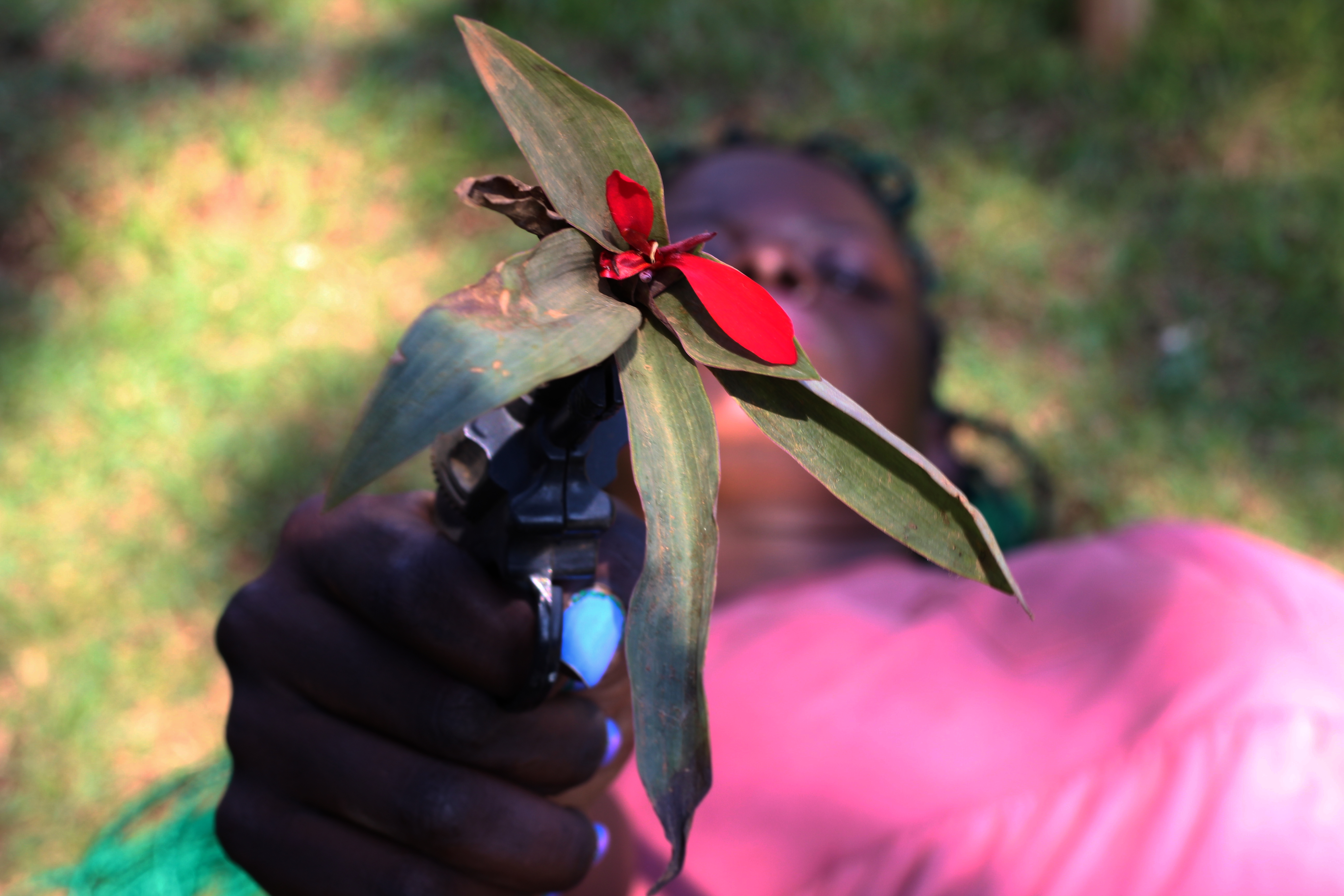 The exhibition was accompanied by a publication. You can access it here to find out more about individual photo essays as well as read more in-depth articles on the climate crisis in Uganda. 

Carol Kagezi is an Arts Journalist with a keen interest in writing about the creative ecosystem in Uganda. She has worked for Cue Media, an annual Arts Magazine covering the National Arts Festival, in South Africa in the capacities of writer, editor and photographer. She is also the Creative Director of an online based magazine and platform, AfroToned.