"Does South Africa have what it takes to reinvent itself?" In this documentary, Sifiso Khanyile presents an inquiry into the country's socio-political conditions 27 years after the official demise of apartheid.
Studio ZAM will host a special screening of Khanyile's groundbreaking documentary on Wednesday 19 April 2023.
Venue: Studio ZAM, Tussen de Bogen 66, Amsterdam
Time: 20h00 (Studio open from 19h30) 
Q & A: An online conversation with the filmmaker after the screening
RSVP to This email address is being protected from spambots. You need JavaScript enabled to view it.
Once lauded as a 'political miracle', South Africa is still defined by the legacy of economic apartheid earning it a top spot for one of the most economically unequal countries in the world.
"A New Country" draws from heartbreakingly insightful and remarkably frank interviews with a full spectrum of South Africans, from informal workers to pop culture figures to artists, politicians, and academics. The film follows the South African narrative from the early days of liberation to a contemporary society that is increasingly fractured and in which the culture of resistance and protest is as strong and vital as it was during the height of legislated apartheid.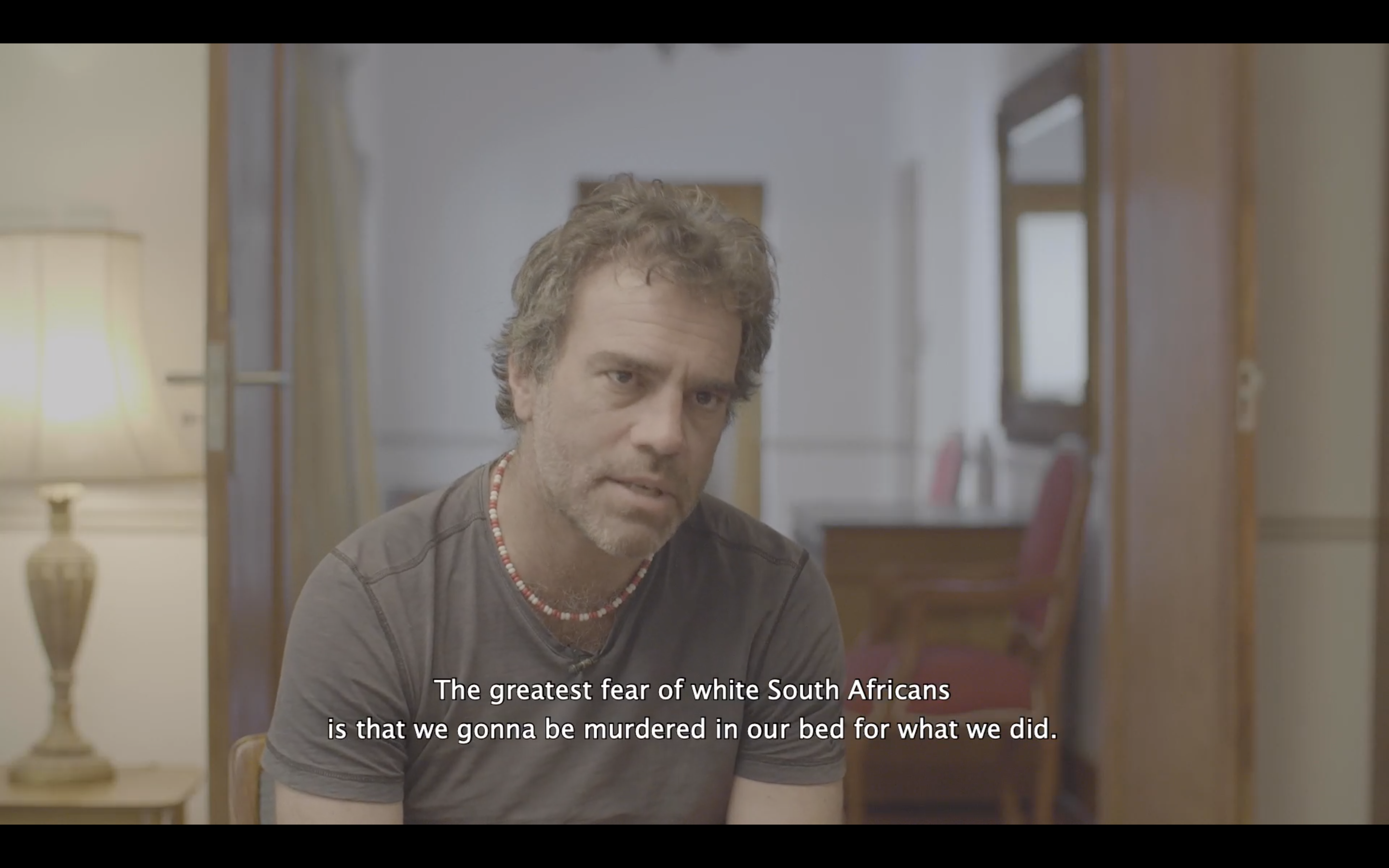 Sifiso Khanyile is a producer and director for Anaphora Films. He has worked as a writer, archive researcher and content producer for the South African Broadcasting Corporation (SABC). In 2008 Khanyile directed "Spiderman and Romeo," a groundbreaking short documentary about the thrills and dangers of train surfing on the notorious Metrorail Soweto line. His first feature documentary Uprise! (2017) was nominated for the Golden Horn Award for Best Achievement in Sound in a Documentary Feature. "A New Country" received the Audience Choice Award at the Silicon Valley African Film Festival (SVAFF) and a Best Director and special mention for Best Documentary at the Encounters Documentary Film Festival.
Watch the trailer of the documentary here.