Once a vital space for illegal political discussions and drinking, the South African shebeen is revived on a Brussels stage.
Starting with South African jazz singer Miriam Makeba's exile from her own country in the early 1960s, Alesandra Seutin's VOCAB Dance Theatre takes their audience into the depths of a deconstructed shebeen and on a journey full of life, struggle, perseverance and determination. Based on lyrics by Lebo Mashile and Lisette Ma Neza and music composed by Angelo Moustapha and Zouratié Koné, Seutin draws on Makeba's legacy as a political activist as she tells stories of exile, immigration and humanity. Also featuring one of South Africa's new leading ladies of jazz, Tutu Poane!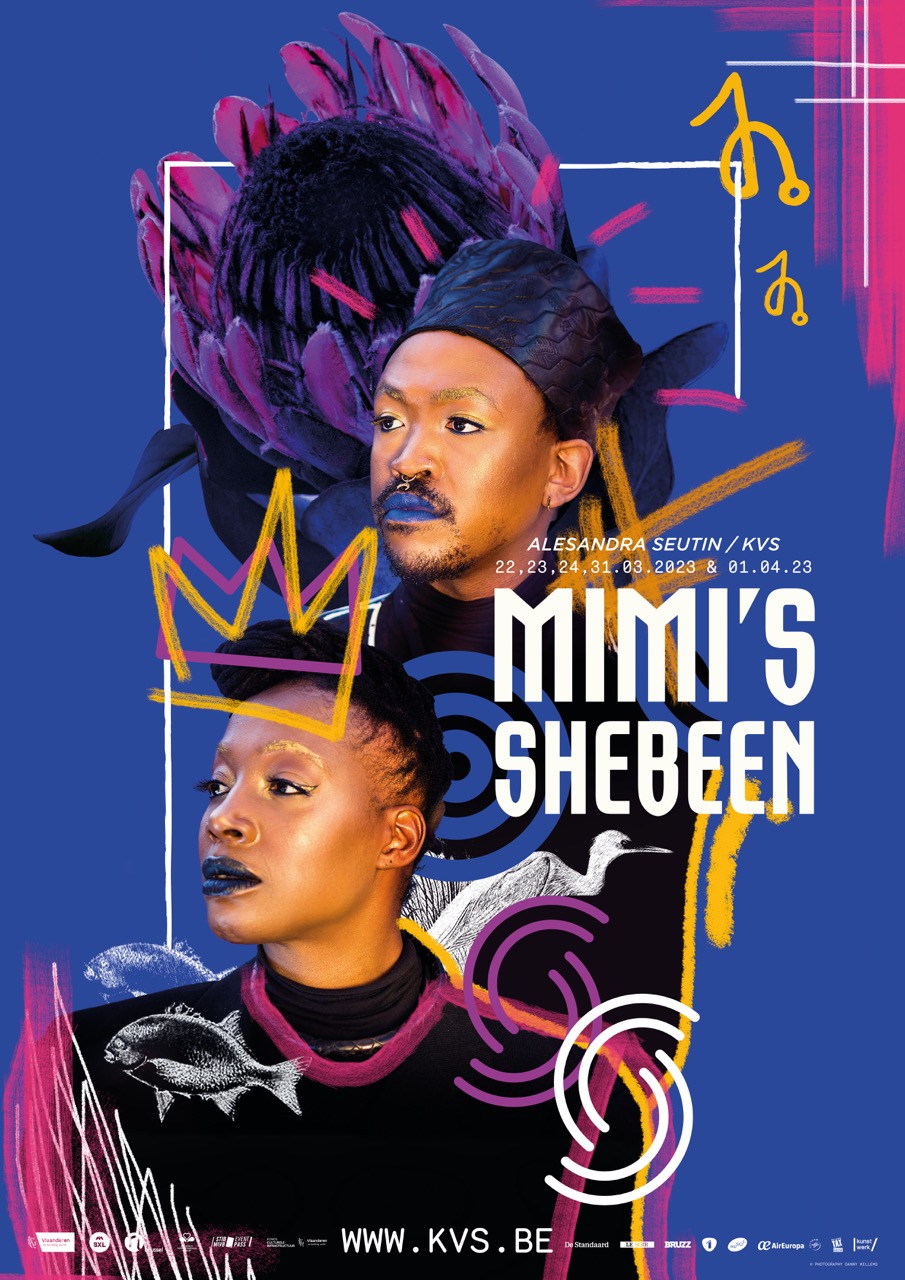 What is a Shebeen?
The apartheid regime forbade black South Africans from drinking or discussing politics; they had to work above all else. In order to still be able to get together and relax, activists established underground huts and bars, complete with boys on the lookout and storerooms for supplies. There they brewed umqombothi or corn beer. If the police discovered a shebeen, they immediately closed it down and arrested anyone involved. Most shebeens were (and are still) run by women, known as "shebeen queens".
Miriam Makeba
Zenzile Miriam Makeba (1932–2008), nicknamed Mama Africa, was a South African singer, songwriter, actress and civil rights activist. She led a life of remarkable global impact. During apartheid, she contributed to Black people's struggle for liberation and defended the integrity of African identity and artistry while living in exile for 30 years. Makeba was one of the first artists to introduce African music to Western audiences. Her biggest hit was the song Pata Pata (1967), and her fame paved the way for other African artists such as Youssou N'Dour and Fela Kuti. Makeba made headlines when she addressed the United Nations in 1964. In 1987 she joined Paul Simon's Graceland tour.