Ticket sales for the upcoming edition of Movies that Matter have begun! The festival will take place in The Hague and a series of satellite cities from March 24 through April 1. The program includes many dozens of feature films and shorts that really matter. A must go for lovers of stories that make you think and get you moving. Especially for you, our editors selected 5 productions that are more than worth watching.
1. The Blue Caftan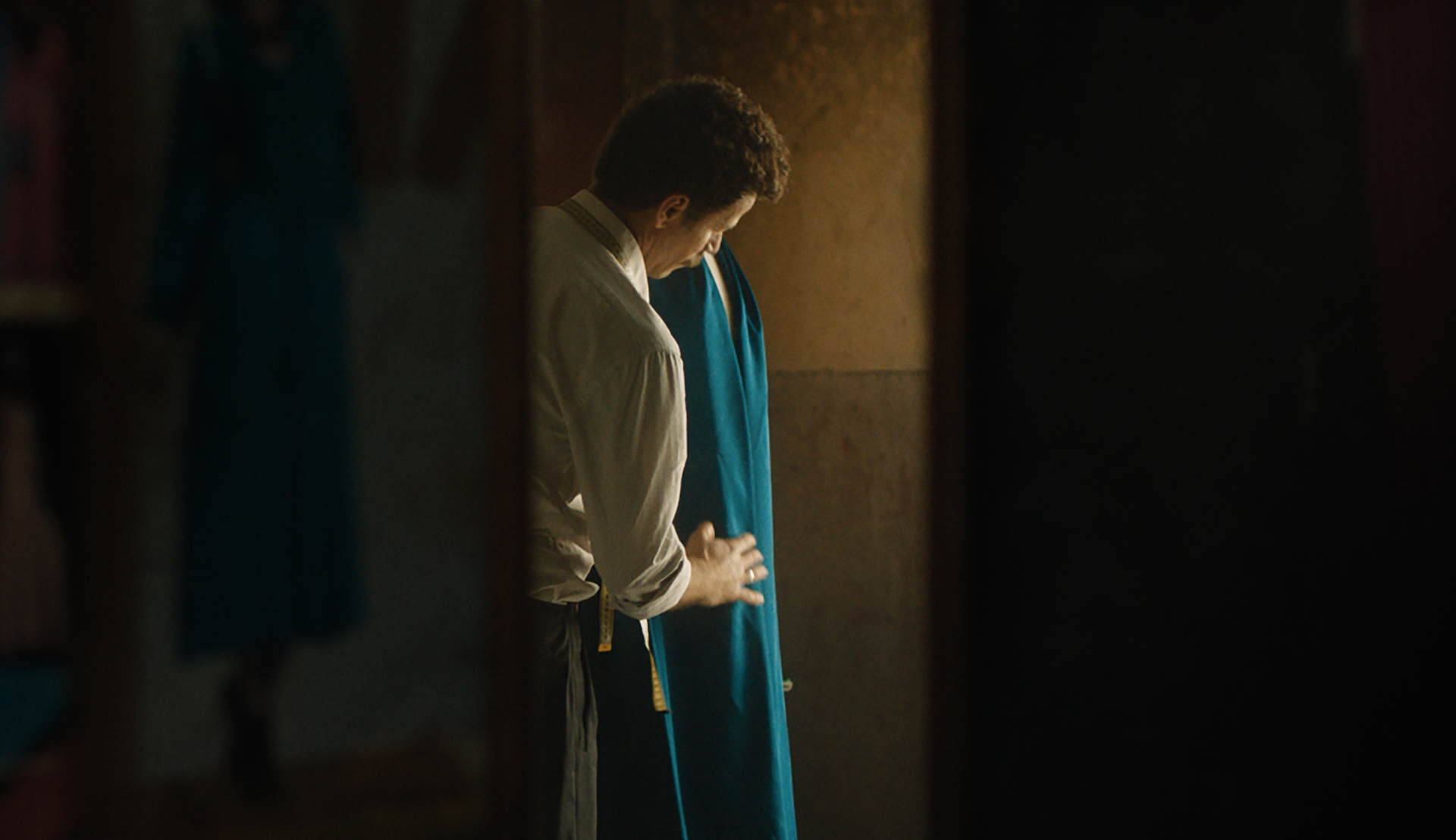 Delicate, visually gorgeous. By Maryam Touzani, Morocco.
Halim and Mina run a caftan store in Salé, Morocco. In their caring relationship, they have a wordless understanding about Halim's homosexuality. But their fine balance is disturbed by the arrival of young apprentice Youssef and by Mina's illness. Delicate and visually gorgeous, like the caftan in its title.
Halim (Saleh Bakri) is a maalem, a master tailor of the old school. He doesn't use a sewing machine, works at his own pace and has a craftsman's appreciation of fabrics, threads and beautiful embroidery. Just as careful as he approaches his work, he guards his inner life. He and his wife Mina (an incredible Lubna Azabal) love each other deeply. But there is one subject both of them deal with on their own: Halim's homosexuality. In bath houses, Halim finds anonymous encounters with other men – apart from that, he guards his secret tightly.
When Youssef starts to work as an apprentice in Halim and Mina's store, it is clear the two men are attracted to each other. At the same time, Mina's lingering illness worsens. It makes all three of them carefully explore what lives in their hearts. Beautiful, delicate feature by Maryam Touzani.
Watch the trailer here.
2. A Golden Life
The filmmaker's childhood resonates in this documentary about a gold mining village. By Boubacar Sangaré, Burkina Faso.
In Burkina Faso, in the gold digging site of Bantara, Rasmané, 16 years old, descends more than 100 metres below ground in artisanal mines to extract gold. Anxious about accidents, Rasmané makes his way through this fierce, adult world in the hope of one day emancipating himself.
Like all teenagers of his age, Rasmané is playful and dreamy. His daily routine is organised around cooking, working in the gallery and going down to dig at a depth of more than 100 metres. His hope hangs on a rope that ascends indefinitely from the depths. He hopes to find gold with which to build his future. But the long days of labour are fruitless. As time and his trials go by, his body changes, his features become more pronounced. Inside, he gradually loses his childhood innocence.
When Rasmané finally obtains bags of ore, he transports them to the yaar, the city built from scratch on the edge of the mines. There he meets Missa and Dramane, 12 and 13 years old, two cart-driving friends in charge of transporting the ore from the gold miners. They accompany Rasmané through the various stages of the ore's transformation, until the long-awaited moment when the gold is turned into money.
Watch the trailer here.
3. Klaas de Jonge, de Prijs van Vrijheid
Filmed in an exact replica of Klaas de Jonge's refuge in South Africa, Marlou van den Berge explores the history and moral dilemmas of the Dutch man who joined the armed struggle against Apartheid.
Dutch anti-apartheid activist Klaas de Jonge revisits the embassy room where he lived for over two years, fleeing the South African authorities who accused him of terrorism. Confronted by people who were affected by his deeds, he is forced to answer the question: does the end justify all means?
Klaas de Jonge was arrested in South Africa in 1985, accused of smuggling weapons for the ANC and perpetrating deadly terrorist acts. After ingeniously escaping the South African police, he fled into the Dutch embassy in Pretoria. He stayed there for 26 months.
Director Marlou van den Berge made an exact replica of the embassy room, including fish tank, chess board and barbed wire outside the windows. In this room, De Jonge relives his past. He meets people whose lives were forever changed by the armed struggle in which he participated. His (step)children, who still bear the marks of the stress he put them through when they were very young. A man who lost both legs in an ANC car bombing. The wife and daughter of an ANC activist who was killed. Underscored with fascinating archival footage, the documentary honestly explores the question: was Klaas de Jonge a freedom fighter, or a terrorist?
4. A Story of Bones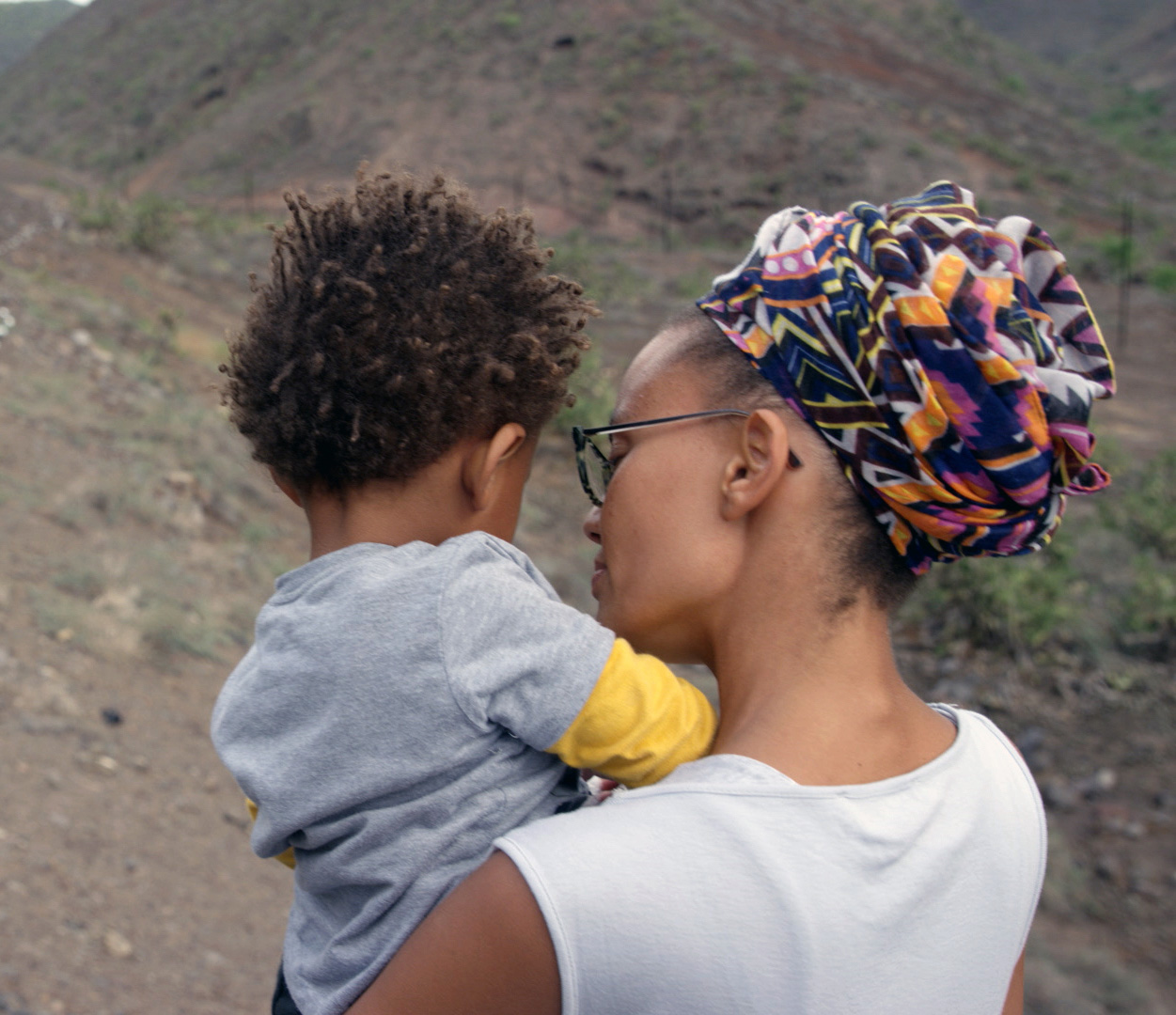 A documentary by Joseph Curran, Dominic Aubrey de Vere
Working for the constructor of an airport on Saint Helena, Namibian Annina Van Neel hears about the discovery of mass graves of formerly enslaved people on the island. When she starts fighting for an honourable resting place, she has to take on resistance, indifference and the persistent legacy of colonialism.
The small island Saint Helena is renowned as the place Napoleon Bonaparte spent his final years. Napoleon's (empty) tomb is the centre of reverence and memorial ceremonies. But the stories of an estimated 9.000 formerly enslaved people who were buried in mass graves on the island in the 19th century – one third of whom were children – have never been told.
When Annina Van Neel was working for a company building an airport on the island, her job was to make sure the discovery of the graves didn't cause any delays. However, her conscience caught up with her. The bones, along with ornaments, clothing and hair, had been placed in boxes as a 'temporary measure'. But as time goes by, nobody in power wants to take responsibility. Haunted by this historical injustice, Van Neel goes on a mission to fight for a proper memorial for these forgotten victims.
A Story of Bones has been selected for the Activist competition and will be screened at Movies that Matter Festival 2023, where Annina Van Neel will be present as a special guest.
Watch the trailler here.
5. Esther and the Law
A documentary by Tatiana Scheltema, Netherlands.
What does it take to go against a multinational? Esther Kiobel's husband Barinem was one of the men executed in 1995 after revolting against Shell's pollution of Ogoniland (Nigeria). Almost 25 years later, Esther takes Shell to court in the Netherlands.
'He was a peacemaker,' Esher Kiobel says. She's talking about her husband Barinem, one of the 'Ogoni 9'. In the early 1990s, the Ogoni people in the Niger Delta revolted against Shell's activities there. The oil extraction caused much pollution, while the population did not see a cent of the enormous revenues. In a trial flawed with irregularities, nine Ogoni leaders were sentenced to death. Esther is convinced Shell was involved in the executions. But can she prove that?
We go from Dallas (US), where Esther now lives, to Ogoniland where she is trying to mobilise witnesses for her court case against Shell. In the Dutch courtroom, Esther is flanked by a committed group of lawyers, led by Channa Samkalden. But they face the extremely difficult task of having to prove Shell bribed witnesses. The trial brings up a lot of old emotions. And between headstrong Esther and her lawyers, tensions sometimes flare up as well.
Esther and the Law has been selected for the Activist competition and will be screened at Movies that Matter Festival 2023, where Esther Kobe will be present as a special guest.
Watch the trailer here.
Full programme of the festival and link to ticket sales here.