De Zuid-Afrikaanse acteur en theatermaker Junior Mthombeni was op 5 februari een van de eregasten tijdens het Face Forward festival en de ZAM Nelson Mandela Lezing. Beeldend kunstenaar patricia kaersenhout, geïnspireerd door Mthombeni's muziekproductie Dear Winnie, ging met de theatermaker in gesprek en schonk hem bij die gelegenheid een kunstdruk van haar Ode aan Winnie, Portrait of Love and Revolution.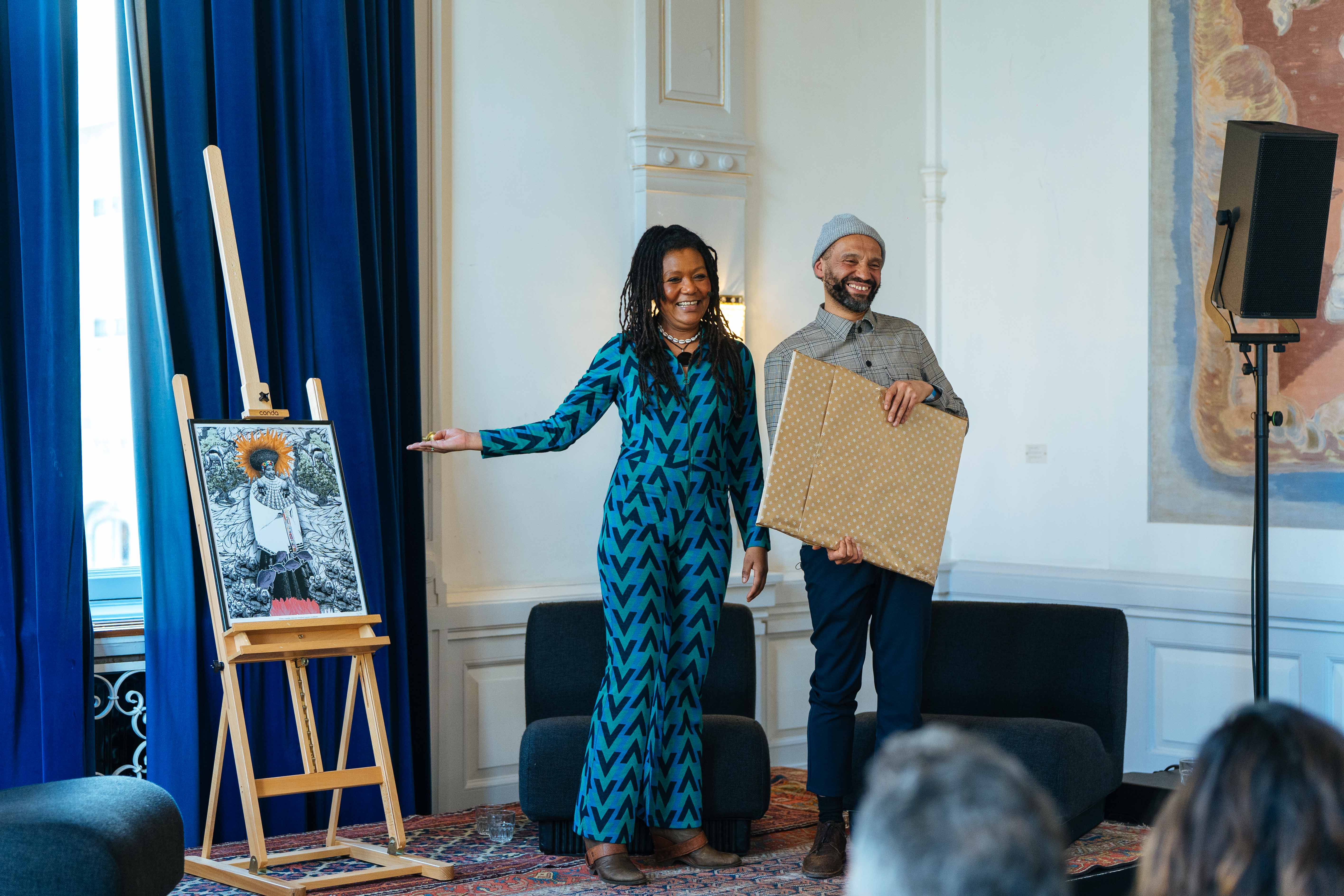 Op 6 april en 2 mei neemt Mthombeni het publiek samen met zijn muzikale kompanen, mee op een trip. In een opzwepende en nog eindeloos nagalmende voorstelling vertelt de theatermaker zijn familiegeschiedenis in KVS, het stadstheater van Brussel. De aankondiging zegt over de voorstelling: "Soms ingetogen, sereen en kwetsbaar, soms luid, rauw en strijdlustig. Juniors woorden en de livemuziek doorboren je ziel maar bieden ook een warm toevluchtsoord voor al wie zijn/haar plaats zoekt in het leven en in deze wereld."
Niet te missen!
Tickets en meer informatie hier.
Voorafgaand aan beide voorstellingen brengt KVS de nieuwste productie van Mthombeni's gezelschap Theatercollectief Jr.cE.sA.r: Tupac
Trailer, tickets en info hier.