What a touching gesture! Visual artist patricia kaersenhout (1966, born in the Netherlands to Surinamese parents) has created a work of art especially for ZAM. Ode to Winnie, A Portrait of Love and Revolution is printed in an edition of 60 signed and numbered copies. All proceeds from sales will go to support ZAM's efforts to bring the urgent and inspiring stories of African creatives and changemakers to the attention of international audiences. This is how ZAM builds a world beyond us-and-them.
The work was presented on October 14 2022 in Amsterdam during an Art Café organised to mark the occasion of kaersenhout's retrospective exhibition The Third Dimension in Amsterdam Zuidoost. Taken together, the many works in the exhibition form an impressive tribute to black women's contribution to the struggle for self-determination and liberation. Ode to Winnie (Nomzamo Winifred Zanyiwe Madikizela) is a wonderful addition to this body of work.
During the presentation on October 14, ZAM editor-in-chief Bart Luirink expressed "immense appreciation" for kaersenhout's donation. "The work shows one of the icons of the struggle against apartheid in a very South African setting. It inspires and is thought-provoking." With the proceeds from the work's sale, ZAM will continue to award commissions for stories and other productions, with priority given to female African creatives.
With her gesture, kaersenhout joins a growing list of artists who have previously donated work to ZAM, including Marlene Dumas, Zanele Muholi, Anton Corbijn, Berend Strik, Nontsikelelo Velelo and Ruan Hoffmann. ZAM also recently received donations from collectors Fred Leferink and John Loose.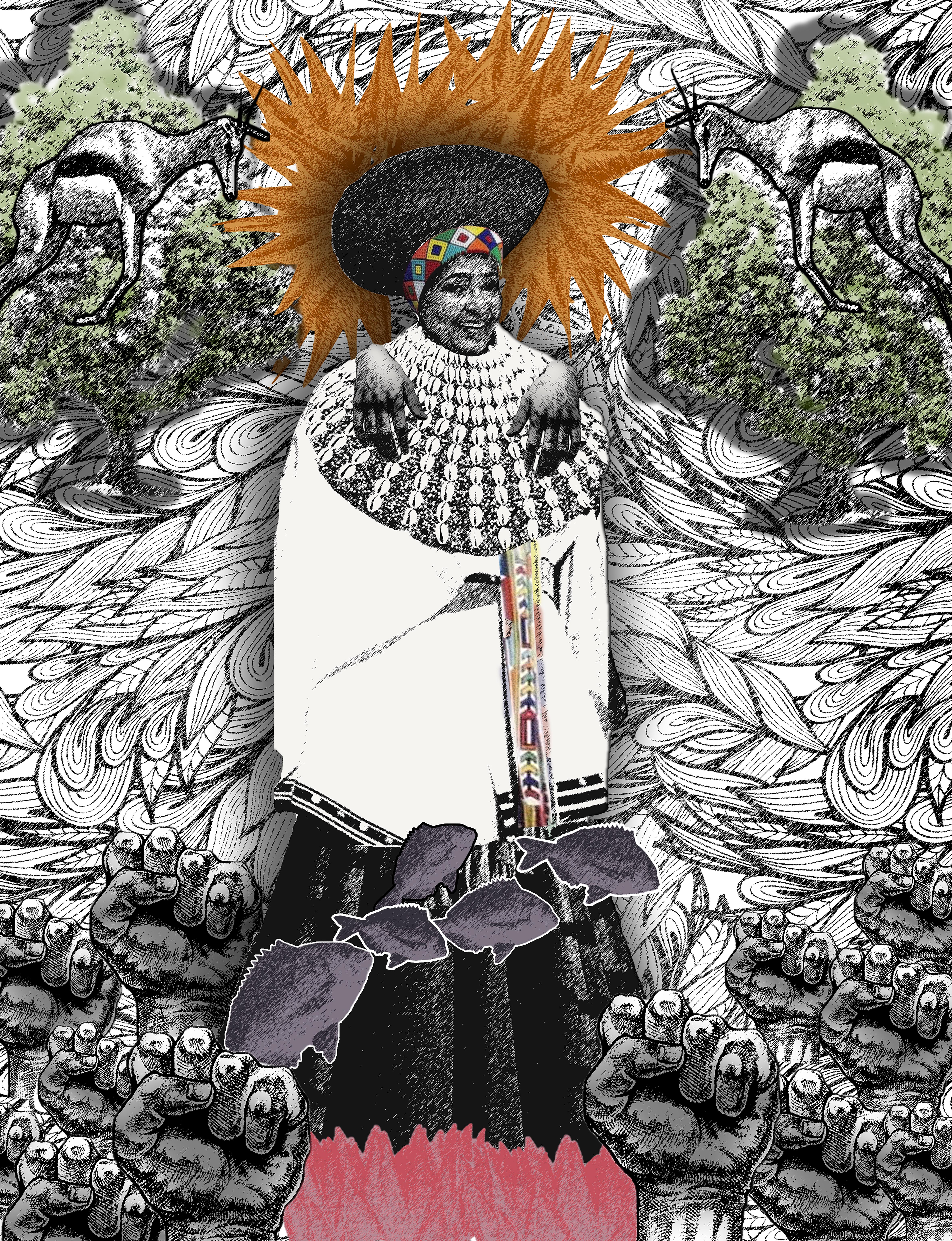 Ode to Winnie | Subtitle: Winnie Nomzamo Winifred Zanyiwe Madikizela. A Portrait of Love and Revolution. | Size 45 x 60 cm | Paper: Hahnemuhle Photo Rag 308 gr.
Price 1779 euro incl. VAT; payment in instalments is possible.
Order here.