Ten years after the massacre, Marikana - The Musical is once again staged in Pretoria. The production builds on a rich history of protest theatre.
On the 16th August 2012, 34 striking mineworkers were killed by the South African Police Service at the Lonmin platinum mine in Marikana, in the North West province of South Africa. Their deaths, and the events leading up to them, were broadcast live on television. This tragedy, which has come to be known as the Marikana Massacre, is the deadliest act of police violence against citizens since the end of apartheid.
A commission of inquiry was instituted to investigate what happened on that day and in the events leading up to it. In all, more than 50 lives were lost including two security guards, two policemen and six other mineworkers. All were victims caught up in the sporadic violence which characterised the wildcat strike.
A decade later, and after an estimated 150 million rand spent on the 300+ days of the commission's proceedings, no-one has been prosecuted or held to account for the events of that day. Though there has been some financial compensation to the families who lost loved ones, the consensus is that little has changed in the daily lives and working conditions of the mineworkers of Marikana. Most importantly there has been no progress towards fair wages, which was the origin of the strike.
Marikana – The Musical is a multi award-winning production based on the book "We Are Going To Kill Each Other Today - The Marikana Story", by Athandwa Saba, Felix Dlangamandla, Leon Sadiki, Lucas Ledwaba, Sebabatso Mosamo, and Thanduxolo Jika. It was first staged at the South African State Theatre two years after the killings, and was the first major work of art inspired by the tragic events of that fateful Thursday. Adapted and directed by the South African State Theatre's artistic director Aubrey Sekhabi, the production was again staged in 2017 before completing another successful run at the same venue this past August, this time in commemoration of 10 years since the massacre took place.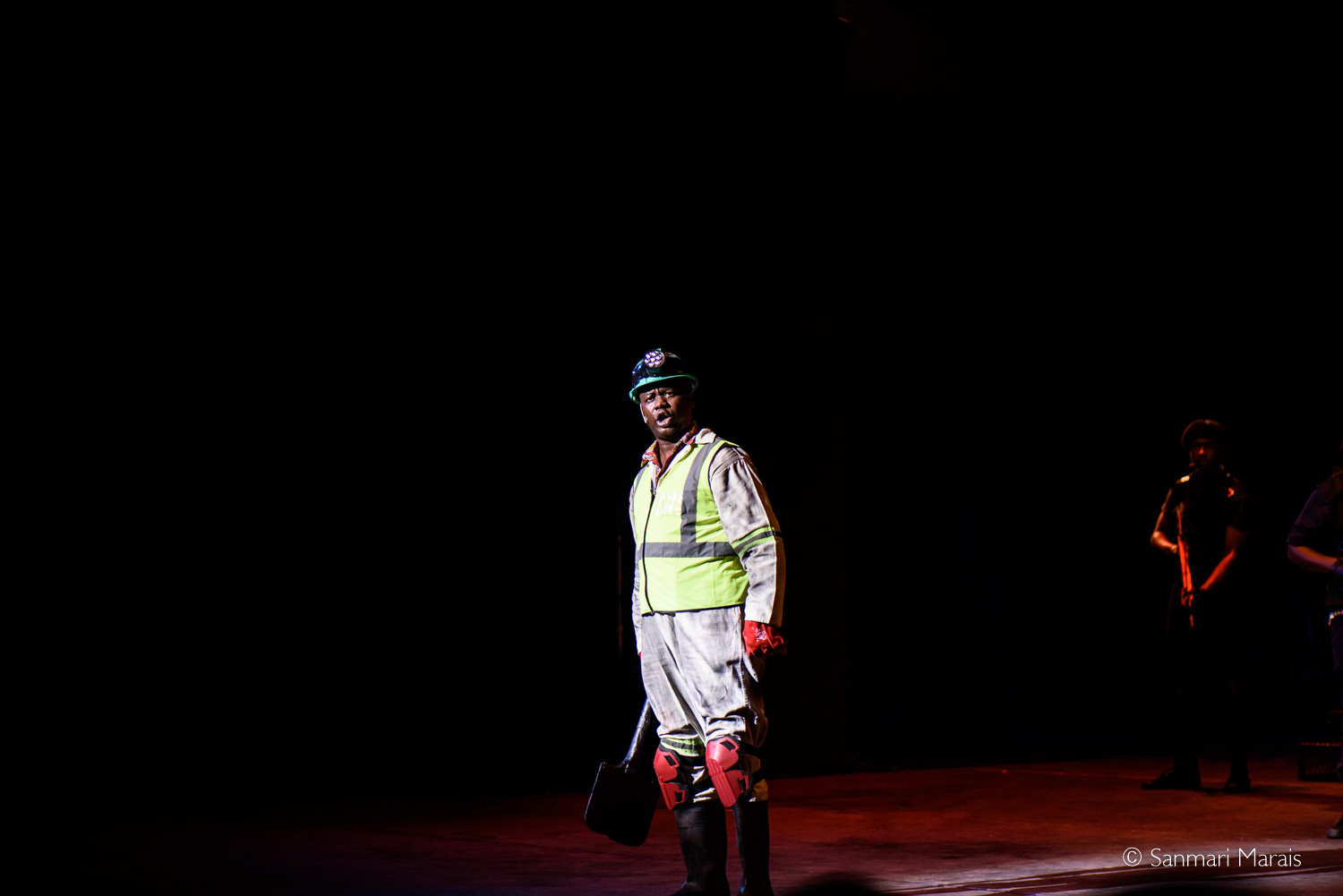 South Africa has a rich history of protest theatre, a militant and provocative form in which the stories being told are aimed at power, speaking truth to it without fear or favour. During apartheid protest theatre was frequently staged but was always under the watchful eye of the dreaded apartheid Security Branch, which was known to harass those who were part of these productions. For many, there is no question that protest theatre, as well as music and other art forms, played a key role in bringing political consciousness to the masses, creating solidarity with the international community and helping to bring about the end of apartheid.
With the advent of democracy and the election of Nelson Mandela as president, many theatre practitioners and proponents of protest theatre might be forgiven for thinking that there might be no more need for such a kind of theatre, as the goals of its original protest had finally been achieved. However, the reality is that democracy has brought with it multiple challenges, and more than 28 years later, ordinary black South Africans still face the so-called triple threat of poverty, unemployment, and inequality.
John Kani: "Protest theatre has a place again."
For theatre doyen Dr. John Kani, protest theatre will always hold relevance because there will always be issues that it needs to bring to the fore, just as it did during the apartheid era. "Protest theatre has a place again. It's not against whites or apartheid. It is against injustice and anything that fails our people", says Kani, referring to one of his newer plays, Missing, which focused on the post-democracy disillusionment of the "comrades", especially the ANC's rank and file who returned from exile with the hope of being integrated and playing their part in the "new" South Africa.
South African State Theatre artistic director Aubrey Sekhabi is a celebrated, award-winning and prolific artist. He says,
"The important part in staging Marikana – the Musical was to ensure that we memorialise the incident and those who were killed and remember all of them. And also, to educate those children who were 10 years old when the incident happened - who are now 20 years – that we had a massacre where 34 people were killed and we should never do that to each other again".
For Dr Sibongiseni Mkhize, CEO of the South African State Theatre, the staging of this show by such a state-funded institution is something which would not have been expected, particularly given that the Marikana massacre implicates high-ranking government officials (though this remains unproven in a court of law). He does not see this as an issue or potential conflict.
"We see our theatre not merely as protest theatre like that of the 1970s and 1980s but as theatre that engages with the present, courageously and uncompromisingly compelling all of us as the people of South Africa and the African continent to ask ourselves uncomfortable questions on a wide range of issues such as freedom, democracy, poverty, inequality, violence, social cohesion, human rights and social justice.", says Mkhize.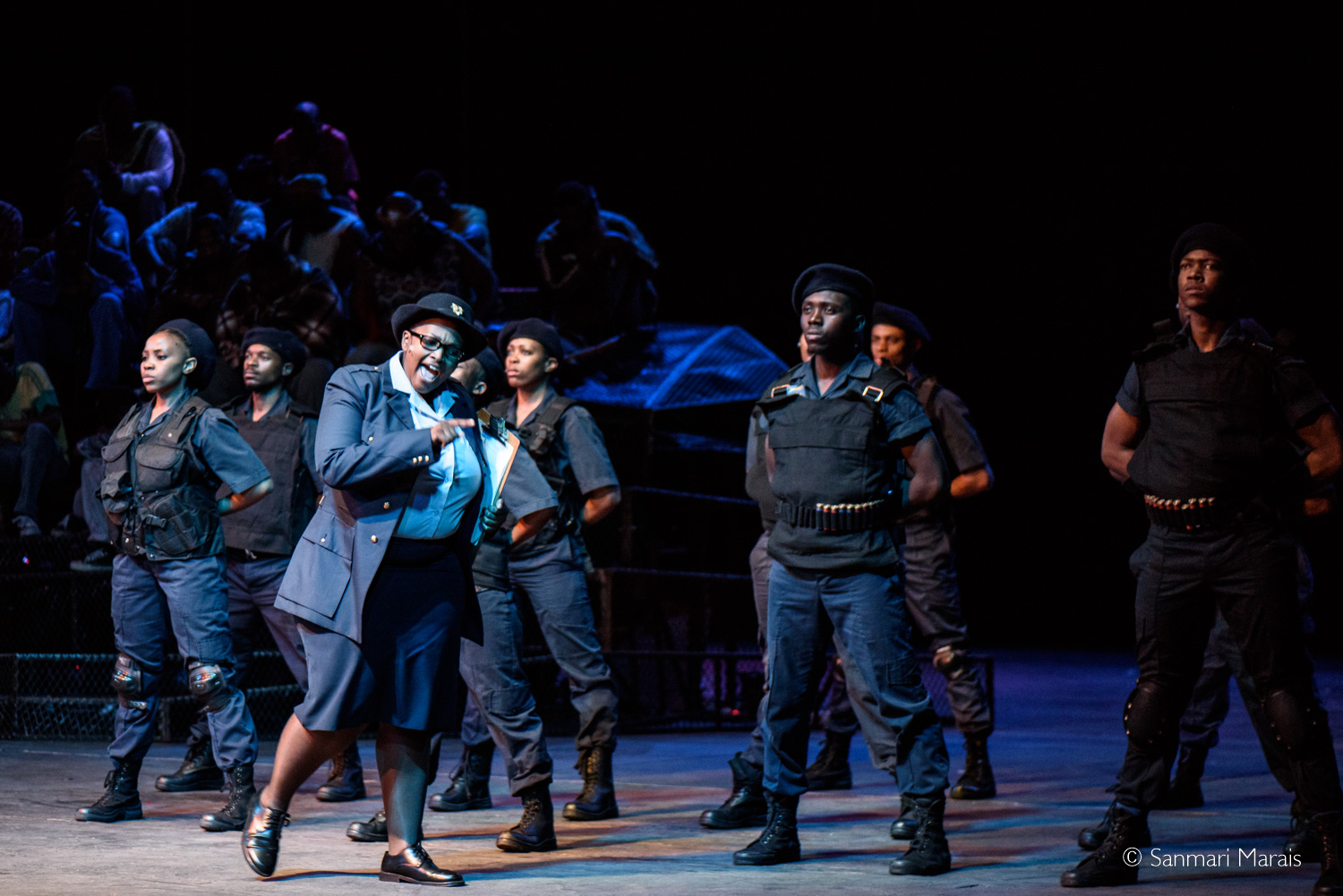 The role of the arts in protest may not be apparent to many, and cultural producers are often accused of failing to bring about change by those who feel that more must be done, but the act of memory and remembering is a revolutionary, necessary and important act. This is echoed by the late South African poet, writer, activist and thinker Don Mattera in his seminal book Memory Is The Weapon. The phrase originates with anti-apartheid activists, who would recite it to each other as they faced "disappearance", injury and even death at the hands of the apartheid state's agents.
Through memory and remembering, it is hoped that we, as a society, do not forget what happened in Marikana. Remembering is as important as the justice which has not only been denied but also delayed by over a decade now.

Tonderai Chiyindiko is a South African-based Zimbabwean actor, creative and cultural consultant, producer and writer.