In recent decades North Korean-made monuments have been unveiled in many African countries, honouring independence leaders and celebrating an African Renaissance. The South Korean photographer and filmmaker Che Onejoon has been documenting the monuments and the histories around them, their cultural significance and the relationships that they symbolize between two continents. The outcomes of his long-term exploration were recently published in a book titled International Friendship. The Gifts from Africa. Onejoon spoke to ZAM about his book and the project.
How did you find yourself documenting North Korean sculptures in Africa?
Initially I wasn't interested in North Korean culture and art that much, because North Korea is kind of like a mysterious country, even to South Koreans. But I was very interested in how the peninsula is divided into two countries, and also how South Korean militarism built my home country. My previous project is about abandoned US military camps in South Korea. Just before moving to Paris in 2012, I came across a story in a newspaper, about a North Korean monument called African Renaissance in Senegal. I was surprised to learn that North Korea had built many monuments in African countries- there was no way to reach that information in South Korea because the government still bans North Korean information and websites. Then I moved to Paris and I remembered the story that I saw in the Korean newspaper, and so I started to research on monuments and buildings built by North Koreans in African countries. I was suddenly able to easily access North Korean websites as well as South Korean information and find a lot of information that was not available to me before. Then I applied for the Musée du Quai Branly's Jacques Chirac Photography Residency programme which I received and that's how International Friendship project started.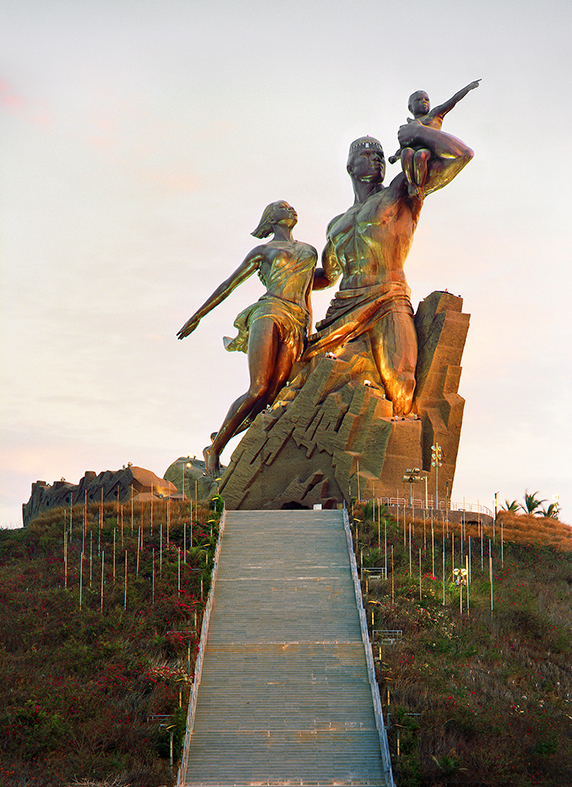 How did you select the countries that you decided to work in?
When I started this project, I didn't know much about the history because it's hidden. I met a Namibian journalist, John Grobler, who was investigating the relationship between North Korea and Africa, and I learned a lot from him. North Korea was involved in military training in a few African countries; for example they provided arms to Mali and Somalia and military instructors to Zimbabwe, and even the Congolese president's own bodyguards were trained by North Korean military instructors. I found it very interesting- I had never thought about this kind of military relationship between two countries before. During my research I also identified the main sculpture studio in North Korea, called Mansudae Art Studio, which built monuments, statues and also architecture in eighteen African countries. The studio, its artists and its production became a central interest of mine. From the eighteen countries I decided to focus on Zimbabwe, Botswana, Namibia, Senegal and DR Congo in the initial stages of the project. I wanted to choose countries where North Korea had built significant structures, and where they had political relationships with the governments. This includes Zimbabwe during Robert Mugabe's presidency, when he was very close to North Korea. Later, as the project developed, I visited Ethiopia, Madagascar, Sudan and Angola. So in total 9 countries.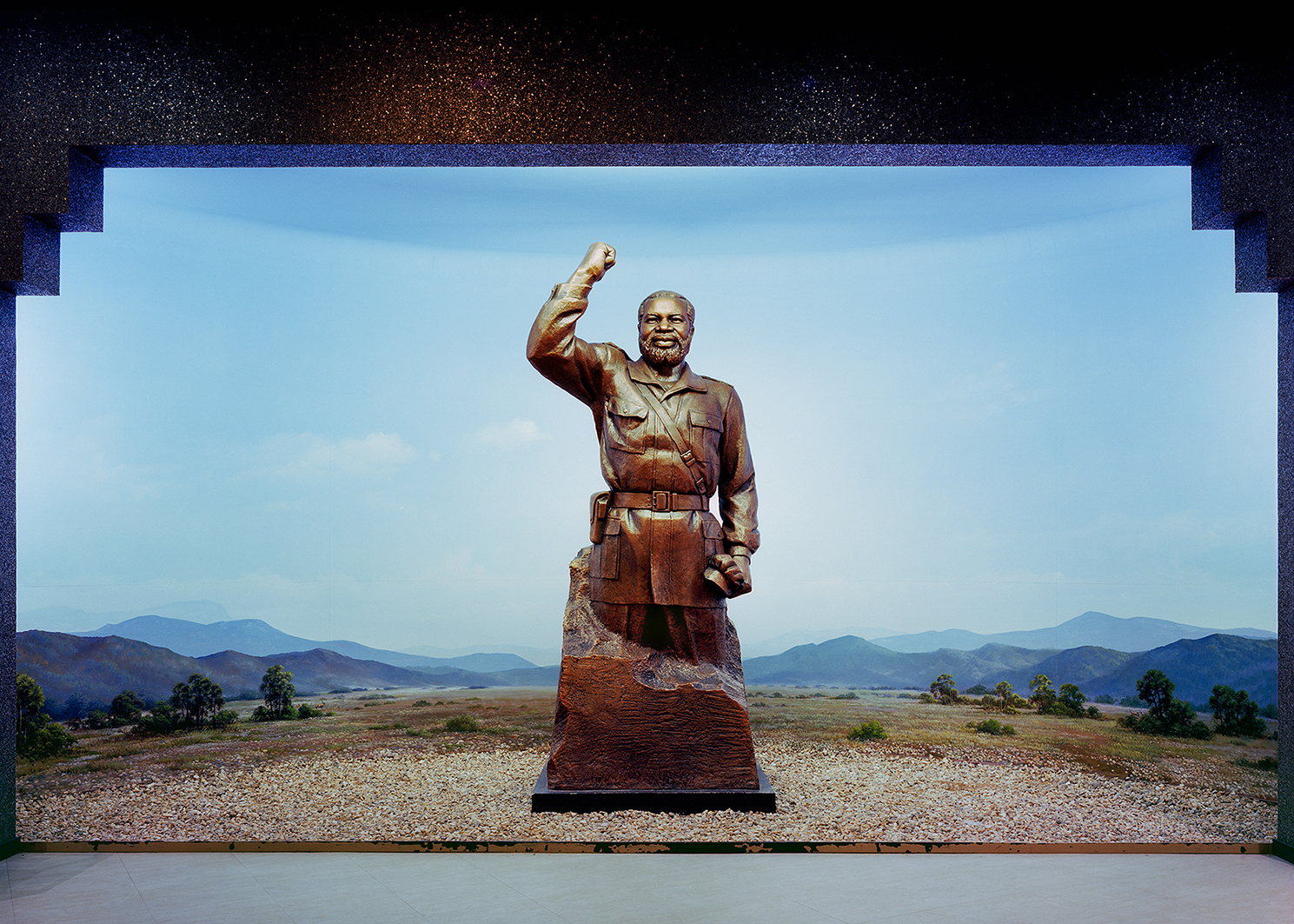 When I started this project, I didn't know much about the history because it's hidden
The project consists of archival imagery and documents, videos, stills and even 3D-printed copies of the sculptures. Can you elaborate more about your process and how this work relates to your earlier projects?
I started my career as a photographer, but I always wanted to make films. My main medium is photography and film, but archives are also very important for me. So when I exhibit those three things together, I'm always trying to find a balance between them. The photographs, combined with the films and also the archival material, help me to convey some idea of the reality of the subject. My initial idea was to create a three-channel video installation and to exhibit on three screens, where the left screen is a North Korean viewpoint and the right screen is South Korean, both displaying archival materials and interviews. And then in the middle would be the main screen for the narrative. So, whenever I travelled I would bring two camera operators with me, who always filmed together but with different perspective. I photographed using a large format camera and I tried to put a lot of detail into every image.