The winner of FOAM's 2022 Paul Huf Award recreates the past to imagine a better future.
In her debut series Ke Lafa-Kaka: Her Story (2013), the family albums of Lebohang Kganye, winner of the 2022 Paul Huf Award, form the basis for a search for the history of her mother, who died in 2010. Lebohang was 20 when she died. In the family home, three years after her death, she still found the clothes her mother wore. Kganye recognized them from the family photos and put them on. It was 'therapeutic,' she says in an interview with British online platform Huckmag. By stepping into her mother's story, she also realised that she had taken on her role of being a mother to her younger sister.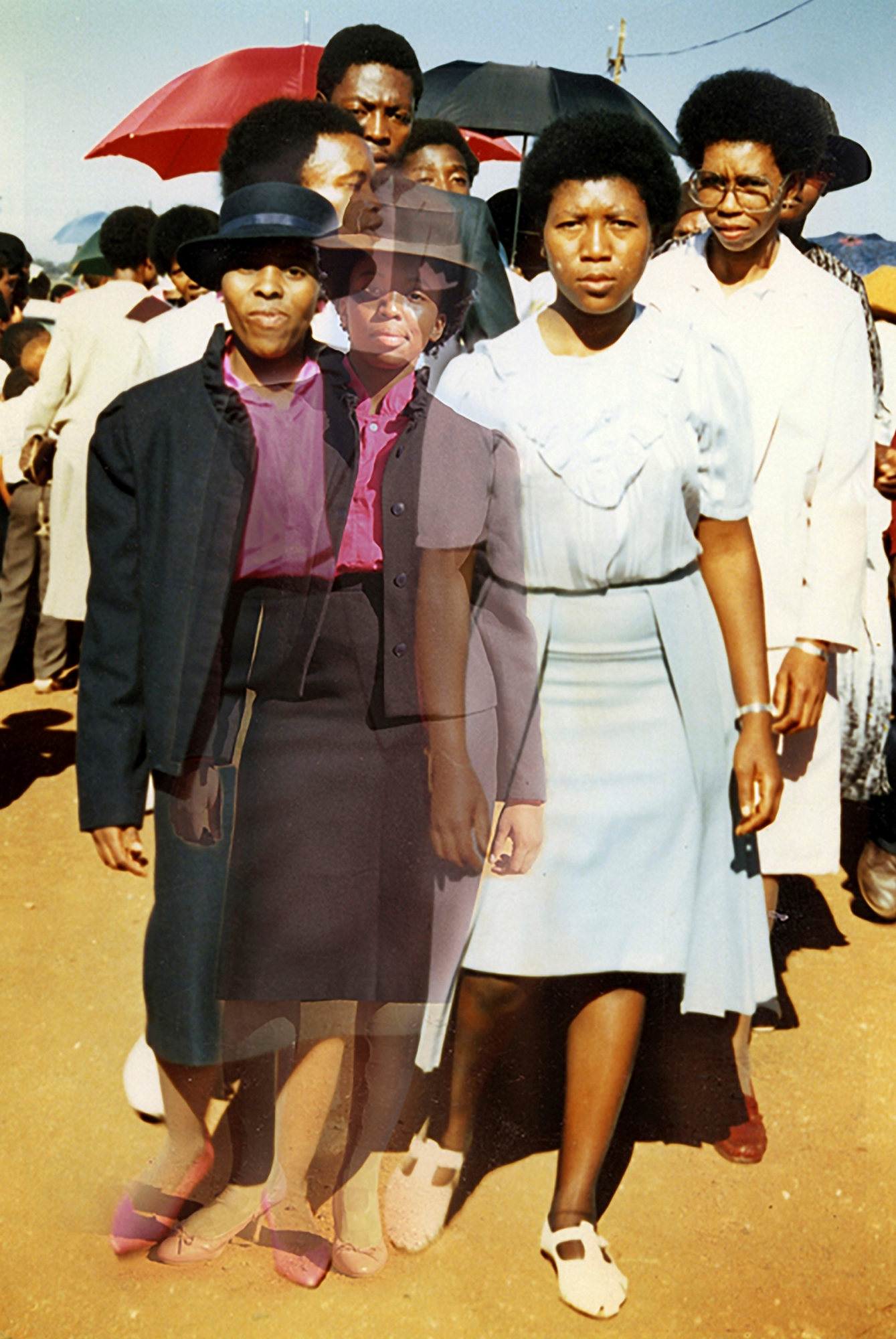 In the images, Kganye integrates her own work into the old family snapshots. Thus she looks, literally, over her mother's shoulder. Reality and fantasy flow into one another. The result is as intriguing as it is phenomenal.
In fact, the series shows recovery and the many works that follow it. The fragments of a childhood in which so much remained unspoken are brought together, as it were, by Kganye. And that applies just as much to the immense South African political décor against which so many family histories in that country are played out. That too consists of fragments with many missing parts that were swept away or suppression. Disruption is the key word when it comes to the impact of Apartheid. Families driven from the land (Kganye's family was also once 'resettled'). Displaced loved ones. Communities dismantled at the hands of migrant labor. Using diverse techniques such as photography, editing, film and installation, Lebohang Kganye re-created a world that was not but should have been.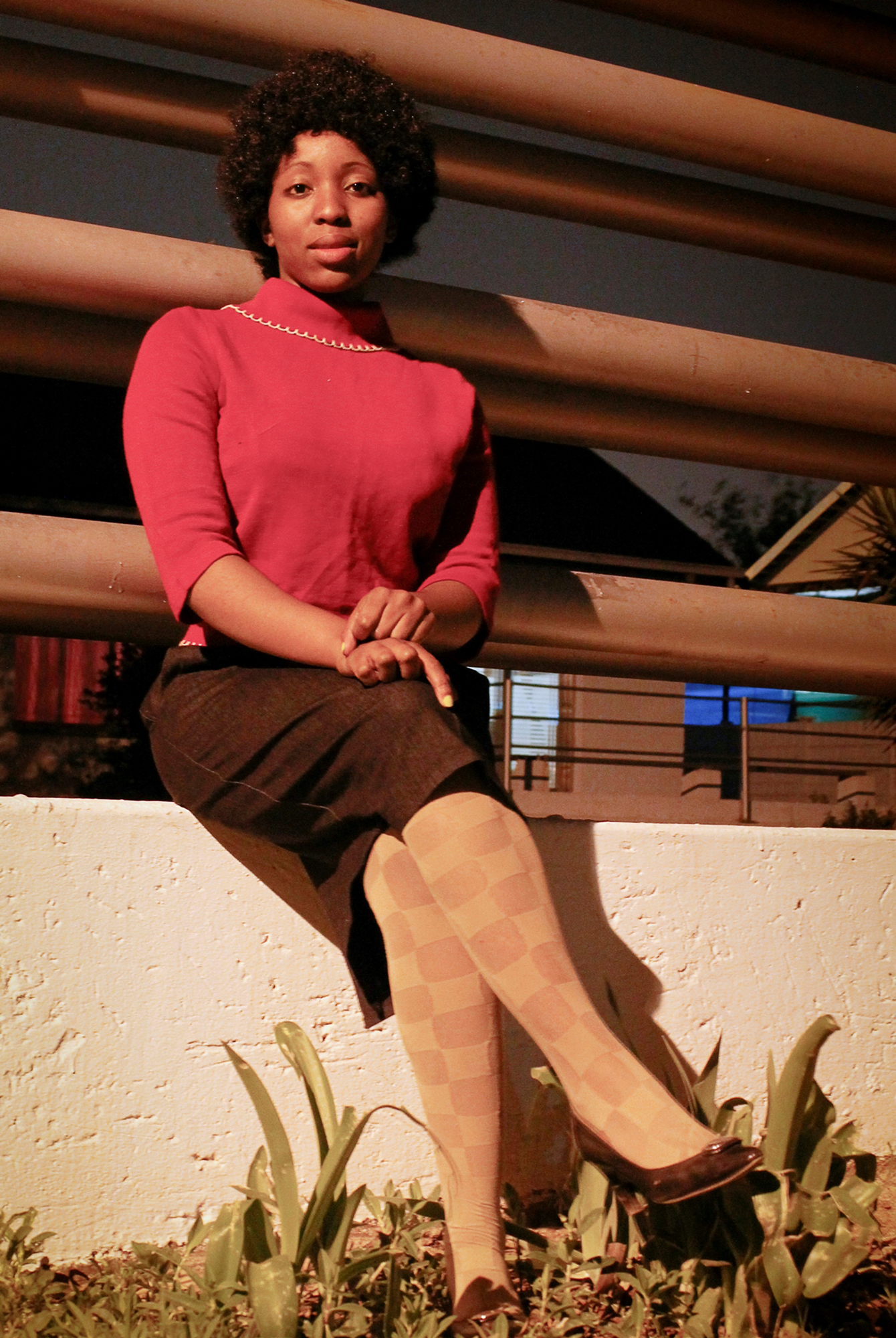 What. If. Not?
Speaking to the British Journal of Photography, she says, 'The photomontages became a substitute for the paucity of memory, a forged identification and imagined conversation.' She likes to refer to the genealogist Kimberley Powell who sees oral history as a medium that 'includes details and stories that exist nowhere else then in the individual's mind.'
Kganye elaborates on this in more recent work. We see cut-out silhouettes of family members and other people as puppets in a shadow play.
'Healing,' says Kganye, 'is the main goal of my work.' She aims to achieve this by focusing on the pain of loss at the most personal level of the family. At the same time, her work reveals an immeasurable joy de vivre precisely through the recreation of what was derailed.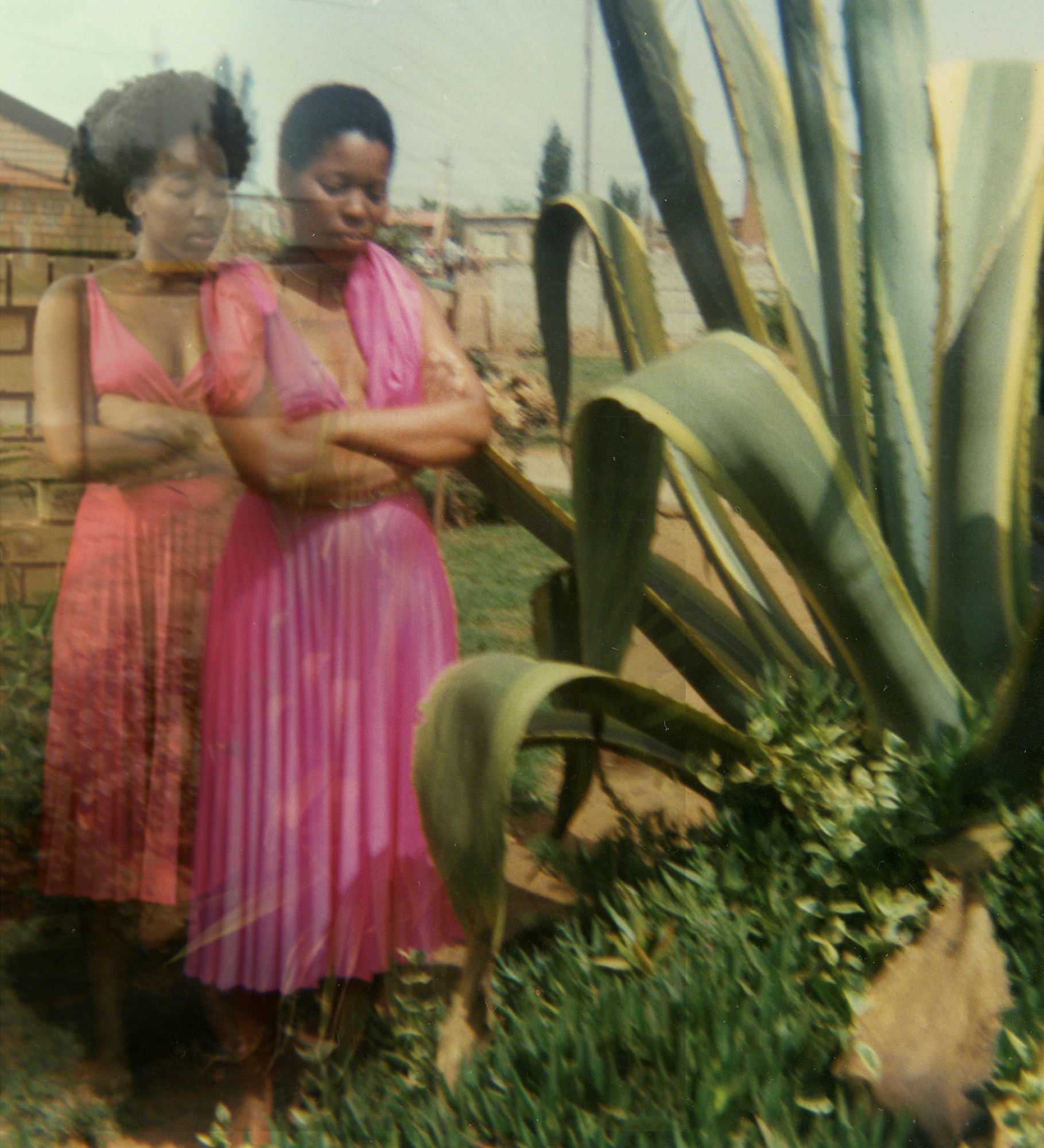 Similarly, in her contribution for the South African pavilion in the Venice Biennale to open in June 2022 – Kganye is one of three selected artists – she travels back to her childhood and to a country where the effects of Apartheid are still so tangible. In B(l)ack to Fairy Tales she casts and photographs herself autobiographically as the protagonist in the Westernised fairy tales of her childhood but sets these one-act cameos in a South African township. The 'happily ever after' fantasy milieu of the fairy tale is contrasted with the grim reality of her township life as a child, challenging the pervasive effect that the mythical folklore has on our psyche and world view.
Lebohang Kganye's work will look familiar to some in the Netherlands. A few years ago she took part in a group exhibition in Kade in Amersfoort. Shortly after the outbreak of the Covid-19 pandemic she and 3 other artists took over the space of Utrecht's Fotodok 'to work on new projects, exchange ideas and, finally, when cultural institutions finally opened (for limited audiences) get into a dialogue with visitors.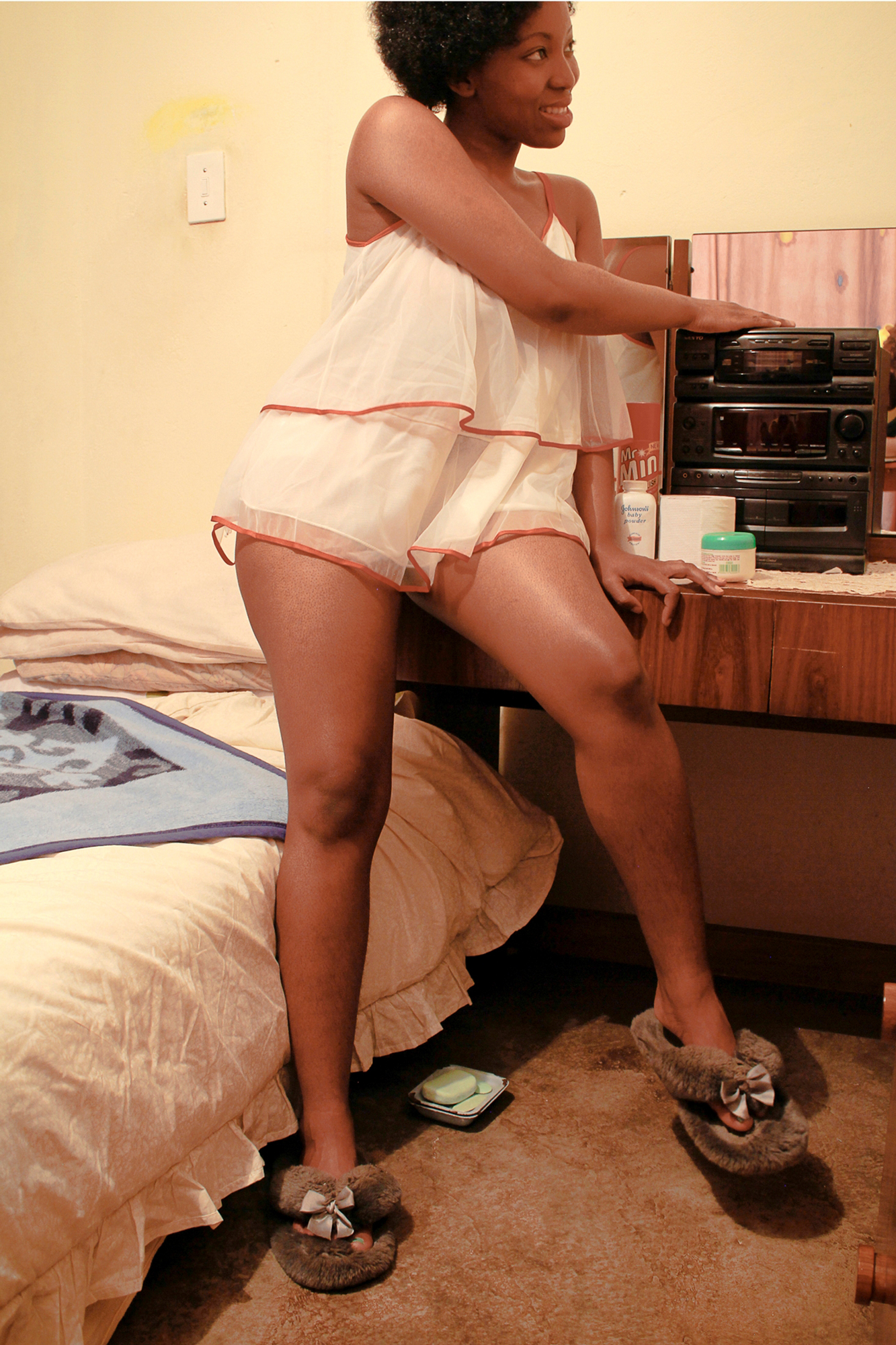 Ultimately, literature is the source of creativity for Kganye. "My interest in being a writer has always been linked to ideas of truth ... I was interested in how a document, such as a photograph, becomes a tool of evidence," says in the British Journal of Photography.
Lebohang Kganye is the 16th winner of the Paul Huf Award previously won by three other African photographersL Erik Gyamfi, Pieter Hugo and Michael Subotzky.
Attached to the award is a cash prize of 20 000 euros as well as a solo exhibition to be shown in FOAM during the summer.
The South African photographer Sabelo Mlangeni, whose work was previously covered in ZAM, received an honourable mention from the jury.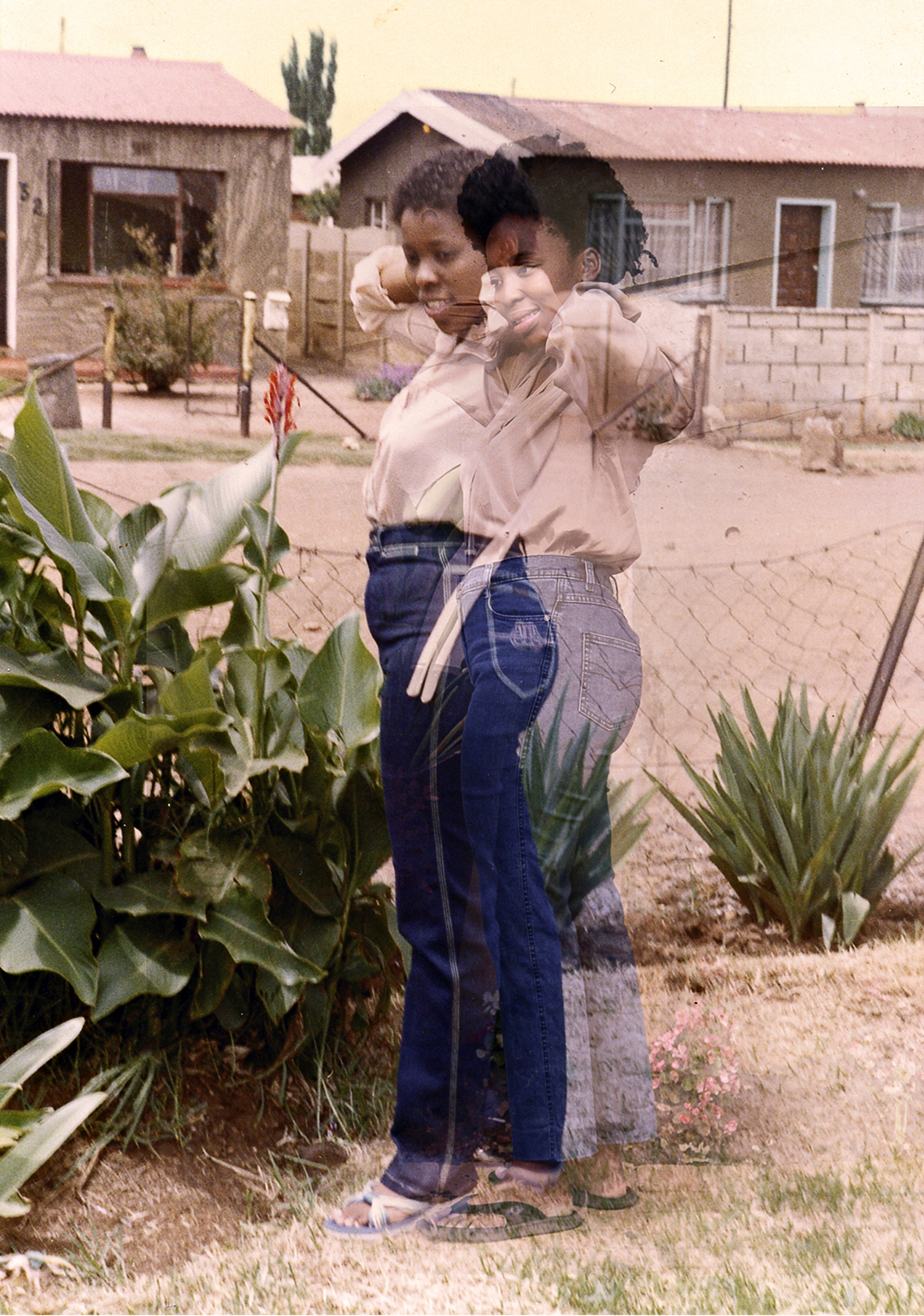 Lebohang Kganye

Lebohang Kganye (b. 1990, Johannesburg) began her training in 2009 at the Market Photo Workshop founded by South African photographer David Goldblatt (1930-2018). Kganye is currently doing her masters at the University of Johannesburg.

Solo exhibitions: Bristol, Johannesburg, Paris, Pretoria. Group exhibitions: Hamburg, Paris, San Francisco, Toronto, Bamako, Amersfoort, Milan, Yokohama and more.
Awards: Grand Prix Images Vevey (2021/22) Paulo Cunha da Silva Art Prize (2020), Camera Austria Award (2019)m Rolex Mentor & Protégé Initiative (2019).

www.lebohangkganye.co.za
Insta @lebohang_kganye