The film Message from Mukalap captures a unique sound recording from 1936 in the now extinct Khoe language !ora. It will be screened at the upcoming International Film Festival in Rotterdam, the Netherlands.
At the core of the film Message from Mukalap lies a unique sound recording that captures a spoken message from a man named Mukalap. It was recorded around 1936 in South Africa. Mukalap speaks in the now extinct Khoe language !ora. In his message he calls on an European audience to just for once listen to him and his beautiful language. The recording was played at the 1938 Third International Congress of Phonetic Sciences in Ghent, Belgium. His message is not only an urgent appeal for recognition, he also asks the audience to respond and send a message in return. My film is a response to his request.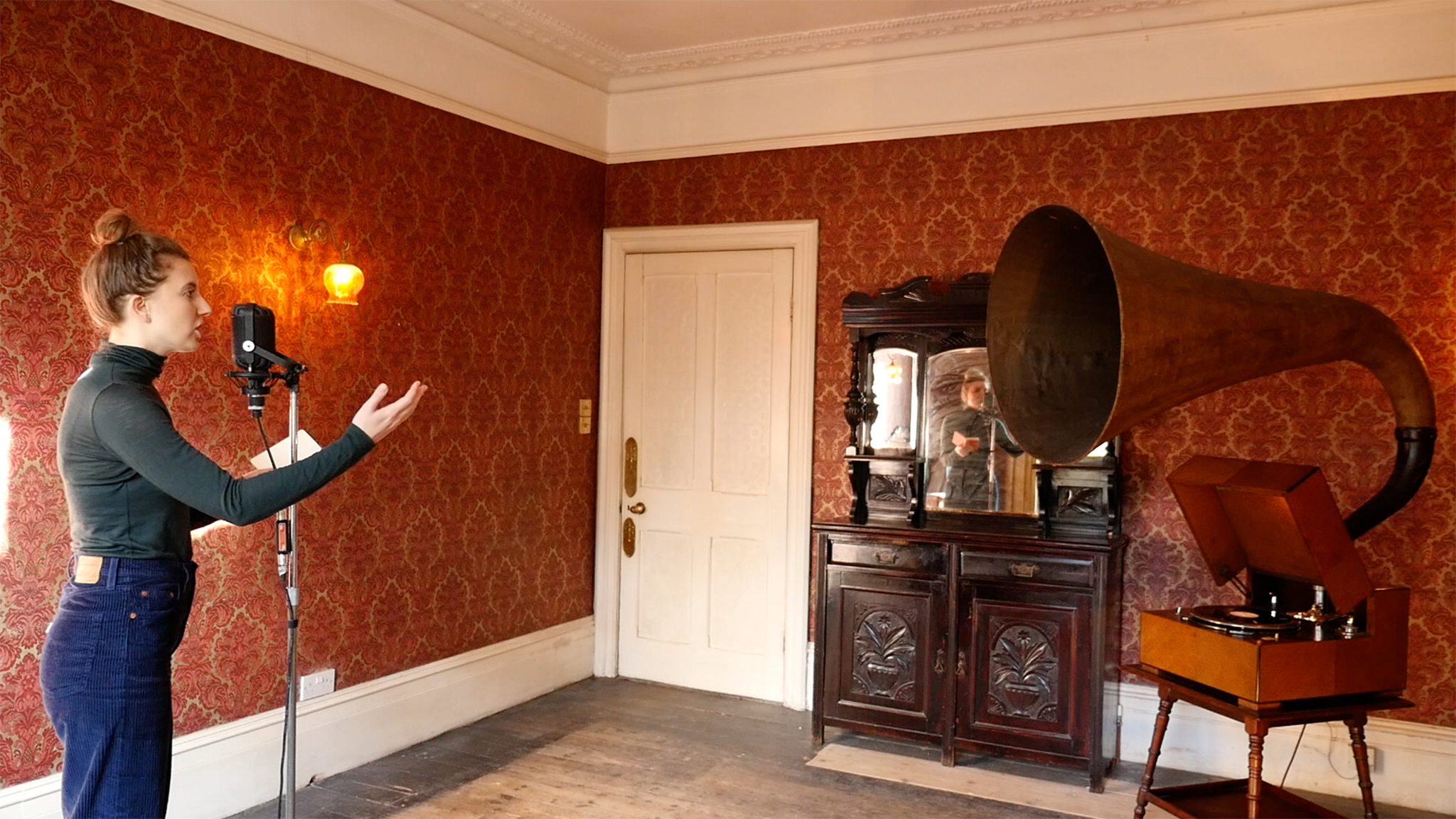 Constructed as a dialogue, I reply to Mukalap speaking in the Dutch, English and Afrikaans language, as well as fragments of !ora. For the production of the film I collaborated with composer, phonographer and researcher Aleks Kolkowski to record my reply to Mukalap using a His Masters Voice disc recorder, on blank lacquer discs from the same period as Mukalap's recording. Connecting to Mukalap through using the same sound technology and media that were used to record and store his message and reproduce his voice some 80 years ago, is an integral part of the film. Listening is another important element in the film. Playing back Mukalap's message on a grand E.M.G. gramophone became a way of resounding his voice again, now in the present time. The giant horn of the gramophone, at once voice and void, personified Mukalap to me, he is at once present and absent as I listen and answer.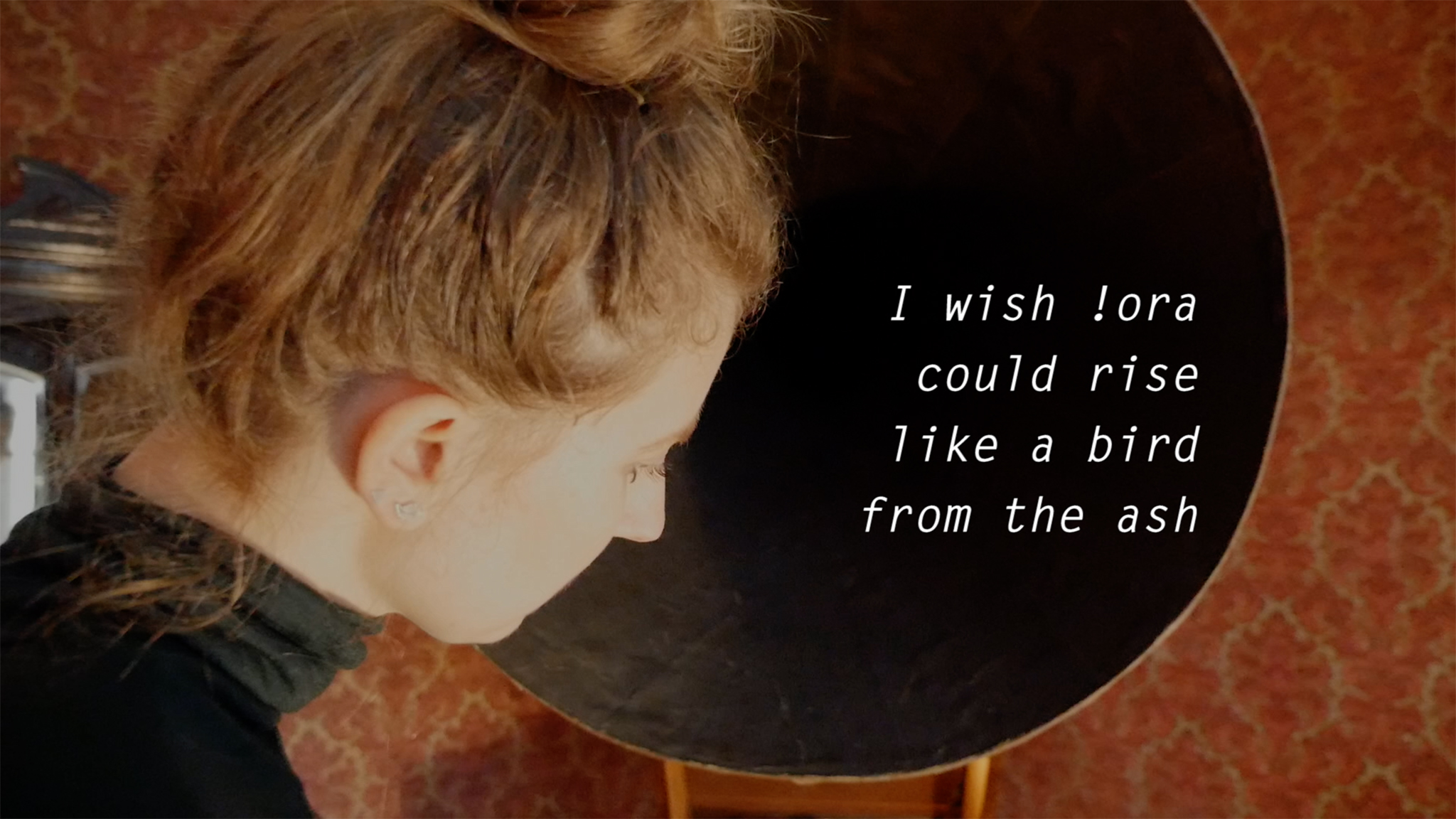 Watch the trailer here.
The film can be viewed online from 2 until 9 June, 2021. Tickets here.