Nigerian writer Ayọ̀bámi Adébáyọ̀ took the literary world by storm with her debut novel Stay With Me in 2017. Six years later, she has followed up with an equally brilliant second novel, A Spell of Good Things, which has been longlisted for the Booker Prize 2023.
Just as with her first novel, A Spell of Good Things delves masterfully into the complexities of polygamy and problems with patriarchy while also exploring the corrosive effects of Nigeria's political corruption on ordinary and, especially, poor Nigerians.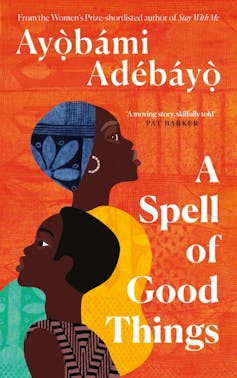 As someone who studies Nigerian literature, I hold the view that the strength of Adébáyọ's second novel lies precisely in this exploration of the effects of the political on the personal in the Nigerian body politic. Even in places where the novel could benefit from some narrative concision, Adébáyọ still powerfully sustains readers' attention by immersing them in the textures and cultures of western Nigeria.
Most importantly, A Spell of Good Things offers an account of the intersecting and damaging consequences of class and gender subjugation in Nigeria today.
What it's about
The novel, set in Osun State, revolves around two major characters – Eniola (which, ironically, means "person of wealth" in Yoruba) and Wuraola – and their families.
Eniola is a precocious 16-year-old boy with big ambitions. He dreams of attending the best secondary school and hopes to go to university some day. But his dreams are shattered when the government retrenches his father from his job as a history teacher. (Yes, indeed, there have been moments when the government made moves to scrap history from secondary schools in Nigeria.)
Eniola's nuclear family rapidly descends into abject poverty and they resort to roadside begging to survive. As things go from bad to worse, Eniola is forced to pursue "quick money" by working as a political thug for Theophilus Fesojaiye, a skulduggerous gubernatorial (state) election aspirant.
On the other hand, Wuraola is a resident doctor from a highly respectable family. Her father, who comes from "old money", is a successful lawyer and businessman known for sponsoring politicians running for elections. Wuraola is pressured (by her family) into an abusive relationship with Kunle Coker. Kunle is the son of Professor Babajide Coker who is also in the race for the gubernatorial election and whose campaign is sponsored by Wuraola's father.
The novel's complex interweaving of the tropes of familial betrayal and individual thirst for power culminates in what one can only describe as a modern Nigerian tragedy.
The politics of poverty
This tragedy is set in motion when Eniola's path crosses with Wuraola and her family's. By contrasting his impoverished family with her upper-middle-class one, the novel exposes the severe class divide that's deeply embedded within Nigeria's socio-political landscape.
It also demonstrates how Nigerian leaders and politicians keep the children of the masses out of school through their callous devastation of the education system. They then use these same impoverished high school and university dropouts to do their dirty political work.
So the novel is, in some ways, a cry to Nigeria's political class to let the poor breathe; an empathetic depiction of the economies of abandonment that have come to characterise Nigeria's vulnerable poor (133 million Nigerians today live in poverty).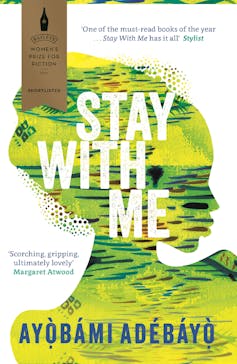 Put another way, A Spell of Good Things is an honest attempt at highlighting the grinding weight of poverty, which, again, is often a result of the government's dereliction of duty.
Even though this is not explicitly a protest novel, its ending suggests that the chickens will eventually come home to roost. The giant social monster that the bourgeoisie and political elites have created through various forms of systemic injustice and economic segregation will come back to haunt them.
A Spell of Good Things is, therefore, a cautionary tale for the Nigerian bourgeoisie and political elites. The good life (or, as the title suggests, "the good things") they think they have remain only a "spell" as long as they continue to turn a blind eye to the sea of poverty surrounding them.
A love letter to Nigerian literature
A Spell of Good Things is also a love letter to Nigerian literature. Each section begins with a quote from a famous Nigerian novel. Throughout, the characters make reference to works of foundational Nigerian writers such as Chinua Achebe, Buchi Emecheta and TM Aluko.
There also seems to be a pervading influence of Sefi Atta, a veteran Nigerian writer. The first section of the book begins with a quote from one of Atta's novels, and Adébáyọ's overall depiction of Yoruba family dynamics is reminiscent of Atta's works. The title A Spell of Good Things, too, is arguably an indirect reference to Atta's Everything Good Will Come (2005).
A breath of fresh air
A Spell of Good Things is a breath of fresh air for so many reasons. First, it's proof that a contemporary Nigerian story does not have to be set in Lagos or Enugu to have universal legibility.
Second, by making it to the Booker longlist, Adébáyọ shows that the contemporary Nigerian novel need not be diasporic to gain global recognition. (Many of the most celebrated Nigerian novels in recent times are stories of Nigerians living abroad.)
Finally, A Spell of Good Things proves that Ayọ̀bámi Adébáyọ̀ is no longer the new "kid" on Nigeria's literary block – she has cemented her place as a leading voice of contemporary Nigerian literature.
Overall, A Spell of Good Things deserves to be read widely because it provides ingenious insights into the interlocking dynamics of class and gender in contemporary Nigeria.

Sakiru Adebayo, Research assistant professor, University of British Columbia
The Dutch translation, Alles wat had kunnen zijn, AW Bruna Uitgevers/Signatuur, will be released at the end of August 2023.
This article is republished from The Conversation under a Creative Commons license. Read the original article.