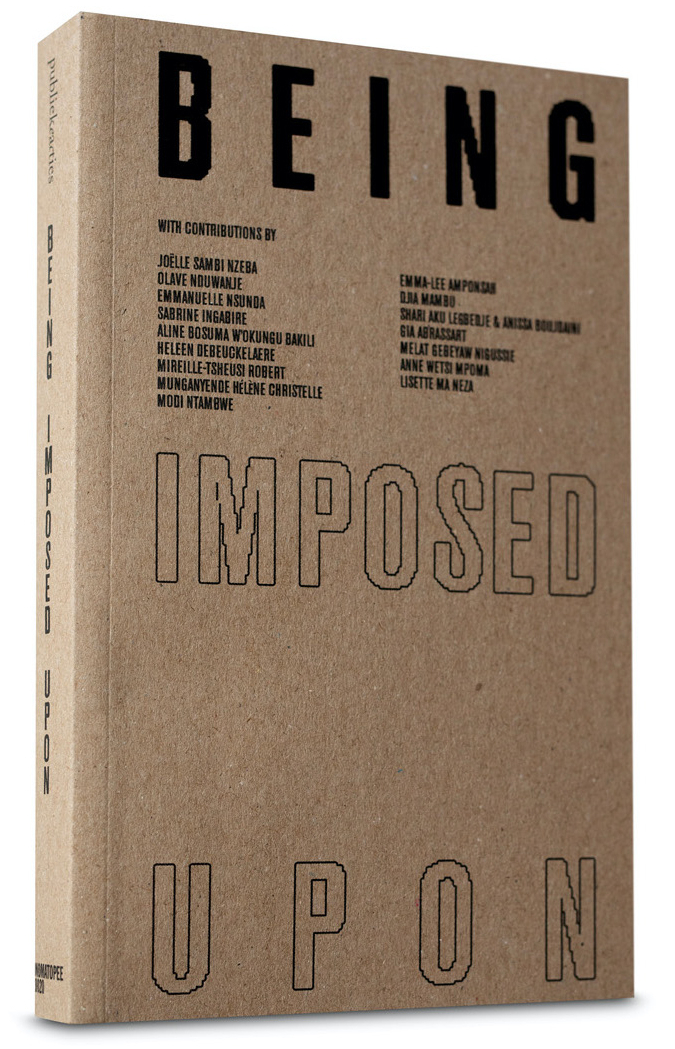 The title of the anthology refers to the capitalist society in which, the authors claim, black female bodies are colonised and need to meet certain expectations. These expectations, 'being imposed upon' women, are the blueprint of this book.
Being Imposed Upon is published in honour of the 60th birthday of the Democratic Republic of Congo's independence. Non-fiction essays, literary reviews, poetry, testimonies, activist and academic texts are all part of the anthology. Contributors are Joëlle Sambi Nzeba, Olave Nduwanje, Emmanuelle Nsunda, Sabrine Ingabire, Aline Bosuma W'okungu Bakili, Heleen Debeuckelaere, Mireille-Tsheusi Robert, Munganyende Hélène Christelle, Modi Ntambwe, Emma-Lee Amponsah, Djia Mambu, Shari Aku Legbedje & Anissa Boujdaini, Gia Abrassart, Melat Gebeyaw Nigussie, Anne Wetsi Mpoma en Lisette Ma Neza.
The book is edited by Heleen Debeuckelaere & Gia Abrassart and published by Vesna Faassen and Lukas Verdijk's publiekeacties.
Find the table of content and order your copy here.