Art for ZAM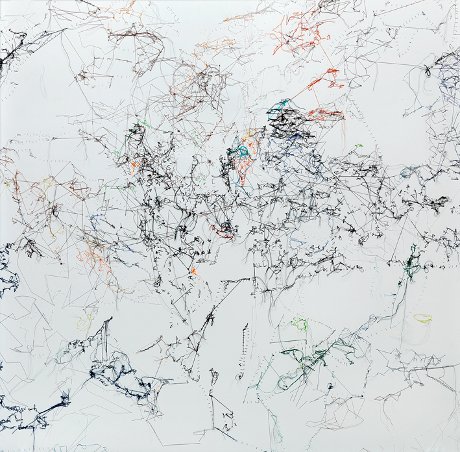 An inspiring double sided art print by Anton Corbijn and Berend Strik.
In 2003, Corbijn made a portrait of Nelson Mandela. Strik reworked the portrait with the unique stitching technique that brought him international fame. The resulting Mandela Landscape is a double sided artwork; the backside showing a labyrinth of wires and stitches. Both sides were then photographed and reproduced, resulting in a double sided art print.
With Mandela Landscape Anton Corbijn and Berend Strik follow in the footsteps of Marlene Dumas, Zanele Muholi, Victor Ekpuk, Adriaan van Dis and Ruan Hoffmann. All proceeds of the sale of this artwork go to ZAM.
This artwork was donated to ZAM as a gesture of support.
Anton Corbijn is one of the world's best known photographers and filmmakers. He has worked with the likes of U2, R.E.M., George Clooney and others.
Berend Strik is an internationally acclaimed multi-talented artist who is especially famous for his textile art.
Specifications
Size: 80x80cm, double sided
Number of prints: 80, signed and numbered
Printing Technique: Piezography
Paper: Hahnemuhle
Price: €2000 (excluding 21% VAT and shipment costs)
The original artwork of Mandela Landscape (100x100cm) has been sold.
This email address is being protected from spambots. You need JavaScript enabled to view it.
Build Solidarity. Join ZAM.

Morphing the Stories of the Past

Tsoku Maela (1989, Lebowakgomo, South Africa) went to a film school with no intention to become an artist. When he started to make pictures, he found that the self-portraits he shot impacted positively on his manic depressions. Finally, he started writing as well. It all helps to better understand the world, to raise issues people fear to talk about and break through stigmas.