A magnificent speaker, dance, music, poetry and more at the 2nd ZAM Nelson Mandela Lecture.
The Lecture will be delivered by Nigerian author, satirist and lawyer Elnathan John (1982). 
A remarkable and dynamic voice, John is a multiple award winning author. His essays and blogs were published by The Guardian, Sunday Trust, Le Monde Diplomatique, The Economist, ZAM Magazine and Chimurenga Chronic amongst others. As an independent thinker and a witty critic of power abuse, oppression and self-aggrandizement, John (1982) is feared for his sharpness and admired for his courage and superb writing. 
His first novel, Born on a Tuesday, was published in 2015 by Cassava Republic and translated into German and French, followed in 2019 by Be(coming) Nigerian. A Guide and, very recently, his first comic book in collaboration with Alaba Onajin, On Ajayi Crowther Street. Also in 2019, John was a judge of the Man Booker International Prize for Literature. 
Elnathan John's books are published by Cassava Republic Press.
As with the inaugural lecture by Sisonke Msimang in 2019, the programme also includes a rich variety of dance, music, poetry and more.
Gregory Maqoma 
The internationally acclaimed dancer and choreographer Gregory Maqoma and members of his company will perform three short new choreographies. A world premiere! Last year, this South African dancer and choreographer made headlines with his participation in The Head & The Load, the opening of the Holland Festival as well as his own shows at ITA and Franscati. Maqoma also toured a number of stages worldwide while celebrating the 20th anniversary of his Vuyani Dance Company.
Maqoma was born in Soweto (1973) and discovered dance at a youth club. He was trained and groomed at Sylvia Glassers's Moving into Dance Mophatong in Johannesburg and at Anne Teresa de Keersmaeker's academy in Brussels. Ever since Maqoma has delivered an endless list of choreographies and worked with Akram Khan, Faustin Linyekula, Sidi Larbi Cherkaoui, William Kentridge and Steve Reich amongst others. He was also the artistic director of the Dutch Afrovibes Festival. Gregory Maqoma is regarded as one of the most talented new generation artists in South Africa.
In his performance at the Nelson Mandela Lecture, Maqoma will be accompanied by Giuliano Modarelli (guitarist), Shanell Winlock (dancer), Xolisile Bongwana (singer).
Melanie Scholtz & Freedom Child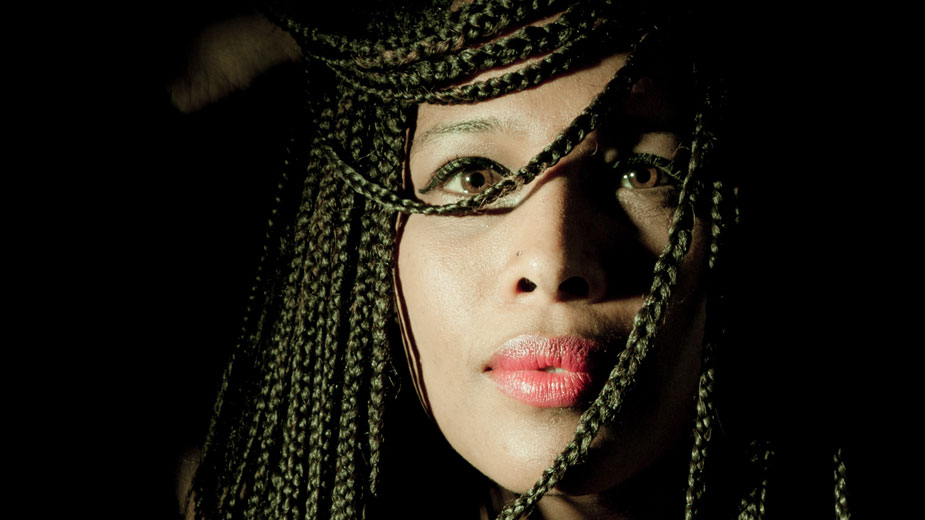 The multitalented and much acclaimed jazz singer from Cape Town has made an impressive international career. Scholtz incorporates South African folk music as well as her mother tongue Xhosa language click sounds and rythms. Originally an opera singer, she has performed with the Cape Town Philharmonic Orchestra.
Her performance at the Nelson Mandela Lecture is inspired by the works of South African poet James Matthews, who turned 90 last year. The album that resulted from a collaboration with the poet was born out of a need to create and facilitate change.
Matthews will join the Nelson Mandela Lecture by video.
Other participants in the programme: Adriaan van Dis & Noraly Beyer
The Nelson Mandela Lecture is a ZAM initiative. Patrons Femke Halsema (Major of Amsterdam), Conny Braam (writer, former President of the Dutch Anti Apartheid Movement), Adriaan van Dis (writer), Hennah Draaibaar (producer), Marjan Goslings (former judge), Zakes Mda (writer, artist), Mpho Tutu (reverend) and Henk Wals (director of the International Institute for Social History). Nelson Mandela Lecture Ambassador Boris Dittrich (writer, senator, human rights activist). 
The logo of the lecture is with the artist's permission based on Marlene Dumas' Portrait of a Young Nelson Mandela.
Sunday, 01.03.20 | 15h30
Book your tickets now at the International Theatre Amsterdam.
Share the announcement on Facebook. #MandelaLecture2020