31/10/2019
Amsterdam, until 01.12.19 | Patricia Kaersenhout's "Guess Who's Coming to Dinner Too?"
Events /
Image: Aatjan Renders
38 heroes of resistance, black women and women of colour, are brought together in the artist's new exhibition. Meet women like Lilian Masediba Ngoyi, Queen Nzinga Mbande, Solitude de Guadeloupe, Dahomey Amazons and many more.
This "table" is inspired by Judy Chicago's iconic piece The Dinner Party (1974-79), presenting 39 women from ancient times, mostly from Northern American or European descent. In her recent work, Kaersenhout adjusted the guest list but also the shape of hospitality with ceramics to share with the living in order to honour the deceased.
The exhibition also serves as a meeting space for women of colour who have not spoken to each other in public before. Writers Astrid H. Roemer and Karin Amatmoekrimg took part in the 1st conversation. Kaersenhout is meeting fellow artist Ansuya Blom on 31 October, 2019. Thinkers Françoise Vergès and Philomena Essed will meet on 1 December, 2019.
Guess Who's Coming to Dinner Too? is an absolute must-see.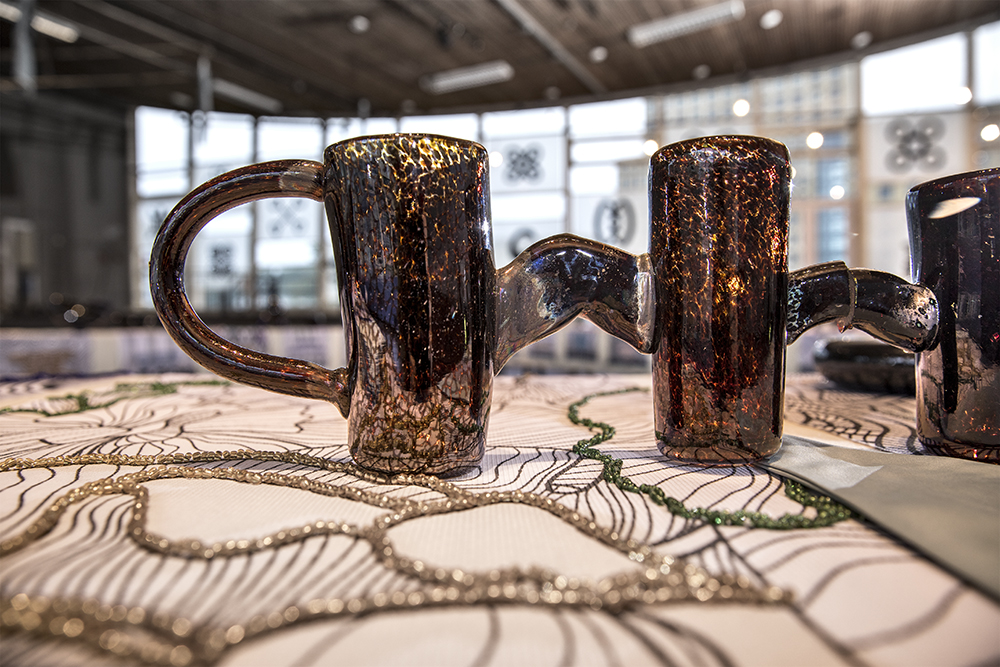 Venue: De Appel, Schipluidenlaan 12, Amsterdam
Guest curator: Vivian Ziheri
Exhibition design: Rosa te Velde
Graphic design: Lydienne Albertoe
More information here.