10/09/2015
One Country, Eleven Languages
Events /
Almost 40 years after the Soweto uprising the language issue has entered the South African activist arena once more. Afrikaans is still dominating former exclusively white universities, black student movements argue. Their protests are aimed at 'real transformation'. Is Afrikaans the obstacle for access to all? Do all eleven official languages benefit equally from the countries constitutional recognition? Is the new taalstrijd a metaphor for a broader frustration with the slow pace of South Africa's road to non-racialism?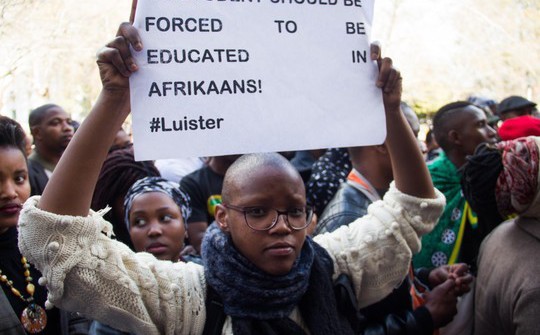 Professor Phakeng is a specialist in maths education in a multilingual environment. She's heading the Research and Innovation unit at the University of Pretoria. In 2014, CEO Magazine named Mamokgethi Phakeng the most influential academic on the African continent. She's also a founder of the Adopt-a-Learner Foundation.
The key note speech was part of the annual Drongo Festival, which took place on Friday September 25, 2015 at the Jaarbeurs in Utrecht, the Netherlands. See the two day programme of this language festival here.