The winners of the photography contest POPCAP14 depict secluded young mothers, traditional elders, war survivors and children playing in the canals of a diamond mine.
The individuals with scars on their faces in Joana Choumalis photographs are all old, which is why her series of portraits is called "The Last Generation". 'Writing' on skin, as ritual scarification is called in Burkina Faso, used to allocate dignity and respect to the scarred person. But the practice is dying out. "This last generation of people bearing the imprint of the past on their faces, went from being the norm and having a high social value to being somewhat excluded," Choumali explains on the website of POPCAP 14, the contemporary African photography contest in which she was named one of four winners for her work that depicts these 'last witnesses of a bygone era'.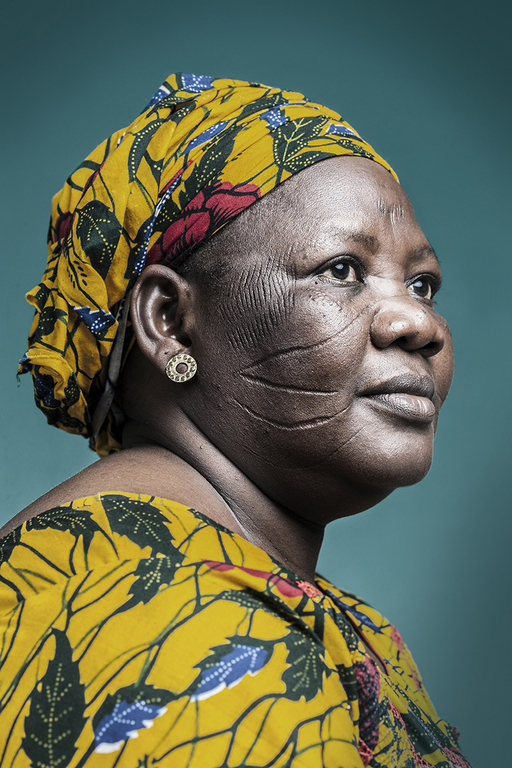 The yearly contest, judged by an international jury among whom also ZAM editor Bart Luirink, also awarded a series, called "I am Wale Respect Me", by Patrick Willocq on ancient rituals separating young pygmy mothers in the DRC from the rest of the community. Willocq tried to create images of the songs through which these –often very young- girls narrate their experiences, dreams and hopes. The result is a dreamy, magical collaborative project.
In contrast, vibrant modernity splashes from two other winning sets of images in POPCAP14. Leonard Pongo went back from Belgium to his native country, the DRC, to explore his own identity as well as life after the war 'from a different point of view than the often depicted crises'. His awarded project, called 'The Uncanny', is a compelling set of black-and-white photos of relatives, friends and acquaintances (among whom a smoking rapper in a vest) at family reunions, boxing matches, nightclubs and at home.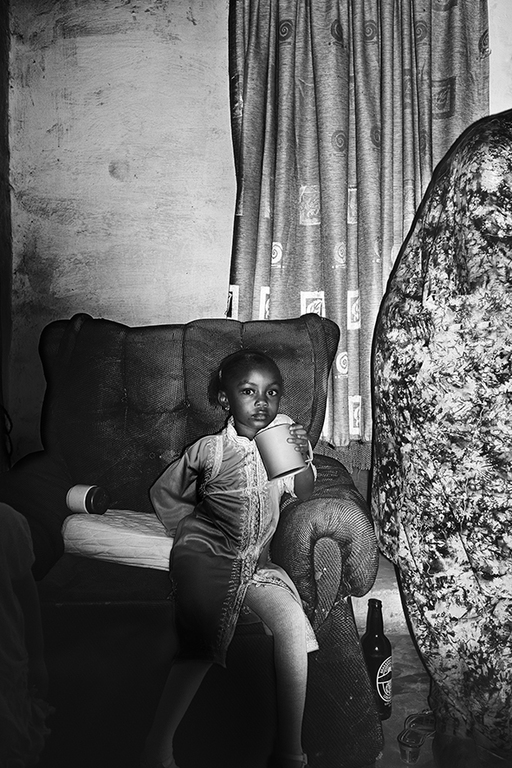 Similarly urban, but more industrial, are the images of South African Ilan Godfrey, who photographed fast guys in fast cars, youth hanging at the corner store and children playing in canals in the town 'Diamond Heights' which exists because of, and is characterized by, diamond mining.  The subject of mining is understood by Ilan Godfrey as "central in understanding societal change across the country and (…) comparable to mining concerns around the world." Godfrey wanted his images, he explains on the event's website, to 'give agency to these forgotten communities'. The impression he made at POPCAP 14 is proof that he did just that.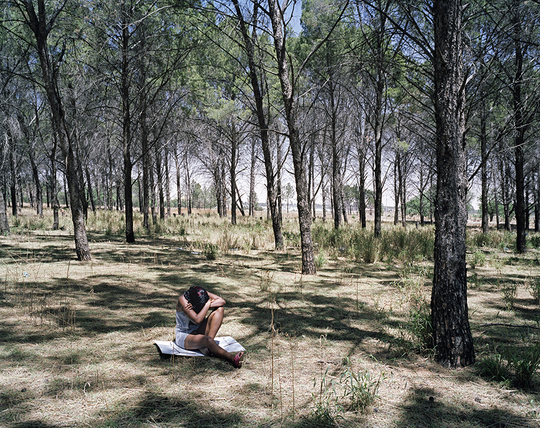 Among the winners are, lastly, two Dutch photographers –Anoek Steketee and Aafje Blankevoort- who created a series of images in Rwanda that all feature a radio. Their project, called 'Love Radio', was inspired by a Romeo-and-Juliet type of soap that aspires to help unite Rwandans and overcome the traumatic legacy of genocide.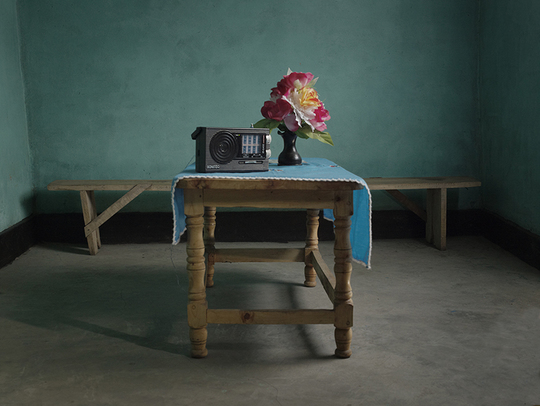 Read another review of POPCAP14 on africanah.org