Intersecting worlds of beauty, suffering and aspiration
One mine worker has draped a Liverpool poster on his wall. Others live under cloth roofs inside a mountain that borders a magnificent lake. Sammy Baloji's pictures of mining in Kolwezi, DRC, show an almost surreal universe where natural beauty surrounds hard and painful working lives.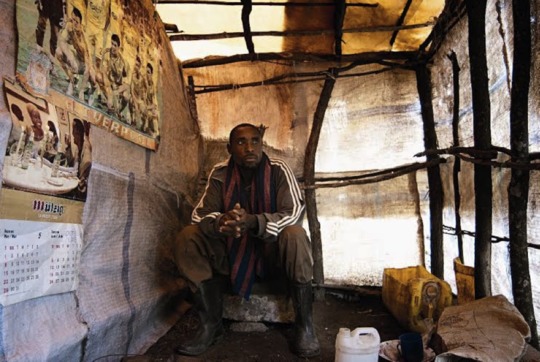 Baloji (35) was born in the DRC. Though he now lives in Belgium, he regularly travels back to his home country, particularly to the copper, cobalt and diamond-rich Katanga region where he was born. In his latest work, Mémoire Kolwezi, Baloji photographs the environment around this regional town in Katanga, characterized by the digging for natural resources.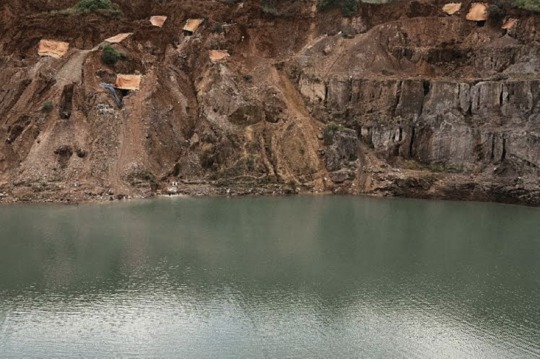 This photographer does not just take pictures, though.  Baloji once started out as a comic book artist and this creative skill still shows in his montages today. He juxtaposes, for example, a mining site glistening with gold to a kitsch poster that supposedly shows African beauty: zebras in an unnaturally green, flowery, shiny environment. It makes the viewer wonder what is real between the glitter of the gold and the lure of the pink flowers. One ends up asking which of these presents the real Africa: are we talking misery, darkness and exploitation, or pretty travels in a natural paradise?

Or is this not an image of Africa at all? There are zebras in China too. At a closer look, one realises that this neon-toned image looks decidedly Chinese:  it's a reference to the Chinese presence in mining in Katanga. Other montages bring us back in time, with white bosses from the nineteen-fifties pasted into an industrial site next to a local politician and a policeman. And is that floppy-haired one in T-shirt a development worker?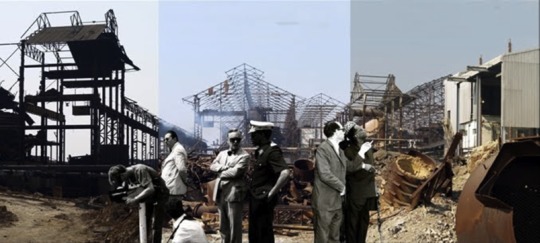 Baloji, who also founded the artists' meeting and exhibition places Picha Art Center and Lubumbashi Biennale, wants to create an experimental atelier in the DRC that supports artists and nurtures local creation in this politically and economically uncertain environment.

Sammy Baloji (35) works in Lubumbashi and Brussels and has held exhibitions in Amsterdam, Paris, Brussels, Bilbao, Cape Town and Bamako. He has been twice awarded at the African Photography Encounters in Bamako, Mali, with the Prize Africa in Creation (Prix Afrique en Creation) and the Prize for the Image (Prix pour l'Image). In 2009 he received the Dutch Prince Claus Award for 'his highly original inscription of the painful history of human and environmental exploitation into the present-day landscape, for bringing Congo's current realities to an international platform, for his important contribution to the memory of the Congo providing a new reading of the present, and for his challenging demonstration that development can only be realized after duly taking into account the traumas of the past.' He was recently announced as a finalist in the visual arts section of the Rolex Mentor and Protégé Arts Initiative with South African artist Dineo Seshee Bopape.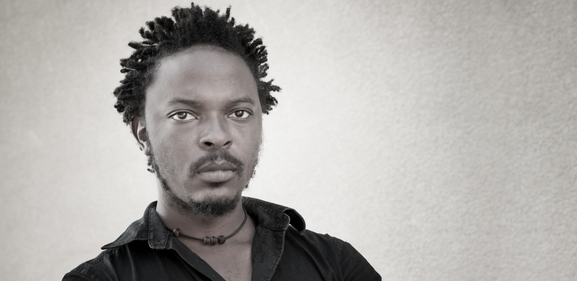 The photographs in this article are a selection from Baloji's new book, Mémoire Kolwezi (ISBN 978-90-5856-396-5, Eur 39,-). It was published  by Africalia Editions in March 2014 and can be ordered by sending an email to This email address is being protected from spambots. You need JavaScript enabled to view it..